Texas Chainsaw Massacre Video Game Coming in August 2023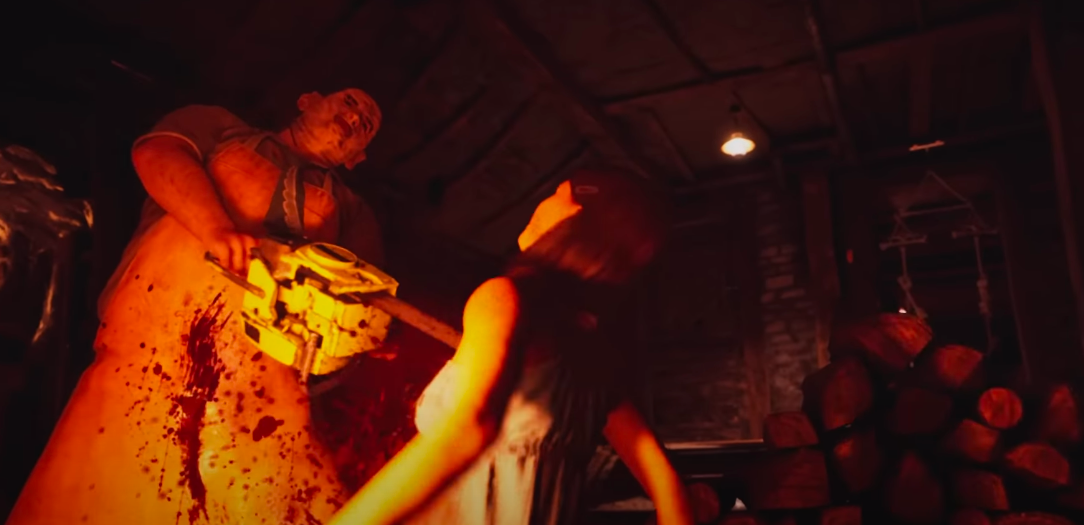 After the successful release of the 2023 final installment in the Texas Chainsaw Massacre movie franchise, the upcoming horror video game is definitely going to be extravagant. With many gorry and grotesque elements, the Texas Chainsaw Massacre video game is headed our way. Read on to find out the details about the game. 
The Leatherface Movie Franchise
The movie franchise revolving around the infamous serial killer Leatherface took off back in 1974, when Tobe Hooper worked on the first installment. Written by Hooper and Kim Henkel, the franchise has nine movies in total. 
When it comes to the iconic 1974 movie The Texas Chainsaw Massacre, here's the basic plotline. Firstly, the movie introduces the Leatherface, a horrendous serial killer with a leather mask on his face. 
In addition to the human-skin leather mask on his face, the killer is also infamous due to his choice of weaponry: you guessed it, a chainsaw. The Leatherface himself comes from a cannibalistic family, and the whole movie revolves around their victims. 
The last installment in the Texas Chainsaw Massacre franchise premiered in 2022. This movie takes place 50 years after the events of the 1974 version. It shows Mark Burnham in the role of a much older Leatherface. 
The franchise consisting of nine movies in total earned around $230M in box office. While some folks thought the Netflix movie makes a good ending to a franchise, many, many fans were thoroughly disappointed with it. Perhaps the upcoming Texas Chainsaw Massacre video game will be able to improve the overall impression left by this last movie. 
Texas Chainsaw Massacre Video Game Coming Soon
As the movie franchise came to a conclusion (a rather bad one) in 2022, the upcoming Texas Chainsaw Massacre video game may leave a better impression. This is not the first video game that revolves around the infamous Leatherface. However, it may be one of the best ones yet, considering the modern technology and game development. 
Sumo Digital and Gun Interactive officially dropped the trailer for the game, while also giving us the release date. Therefore, we now know that the game is coming on August 18th this summer. In addition, the test (beta version) will come out on May 25th. 
There's not much to say about the gameplay of the upcoming video game. As we see in the trailer, the players will play from the perspective of the Leatherface. We expect many interesting missions and assassinations for the players to fulfill. However, this game is definitely not for the sensitive folks. Take a look at the trailer below.
Obsessed with anime, all-things magical, collecting rare editions and funko pops, Natalija is a young writer who strives to read every comic and manga out there!
Leave a comment