Star Wars Hyperspace Heroes Adds 3 New Figures
2023 promises to be a huge year for Star Wars fans. The 2023 Celebration sparked countless rumors. And, we also have the release of Jedi: Survivor and Fortnite crossover. Now, we're getting new Star Wars Hyperspace Heroes.
Funko Pop! is releasing three new collectible figures for fans. The new characters are Obi-Wan, Ahsoka, and Hera Syndulla. You can snatch them on Amazon for $35 USD. And, that's the only way to get them. After all, they're Amazon exclusives.
So, what are we getting here?
New Hyperspace Heroes released as Amazon exclusives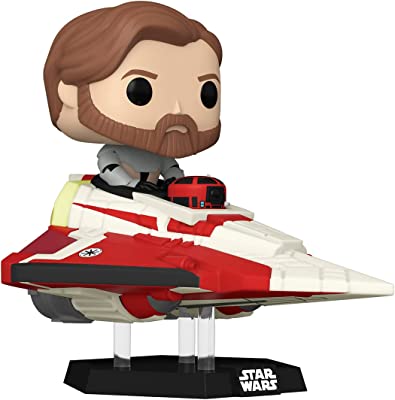 The "Hello there" guy comes with his ship and protocol droid from The Clone Wars. (Image credit: Amazon)
Earlier today, the Funko Twitter account announced the launch of new Amazon exclusives. According to the post, it's part of the Star Wars: The Clone Wars collection. However, not all heroes are from that era.
Give these Amazon Exclusive Hyperspace Heroes Pop! Rides a safe place to land in your Star Wars: The Clone Wars™ collection. Shop now: Ahsoka in Delta-7B starfighter™, Hera Syndulla™ in X-wing starfighter™, and Obi-Wan Kenobi in Delta-7 starfighter™. https://t.co/vFTwTjTFio pic.twitter.com/wklsH3P8A6

— Funko (@OriginalFunko) May 4, 2023
Sure, Ahsoka originated in the Star Wars: The Clone Wars show. And, Obi-Wan Kenobi is a central character in the show. Yet, Hera Syndulla wasn't part of The Clone Wars. She appeared for the first time in Rebels. It was only afterward that she was added to the Clone Wars era.
Still, it's a great figure. I won't deny that.
The 3 Star Wars Hyperspace Heroes in a nutshell
Star Wars Rebels fans are also getting a shoutout. (Image credit: Amazon)
As mentioned, Star Wars Hyperspace Heroes brings three iconic characters. We have The Clone Wars veterans, Obi-Wan and Ahsoka. But, Funko is also adding Hera Syndulla from the Rebels show.
All bobbleheads are between 5 and 6 inches tall. That's roughly between 12 and 15 cm. Obi-Wan comes in his Delta-7 Starfighter and R4-P17 droid. Ahsoka also comes in a Delta-7B, with the R7-A7 astromech droid. Lastly, Syndulla comes in a classic X-Wing Starfighter.
Hyperspace Heroes to be released in Q3 2023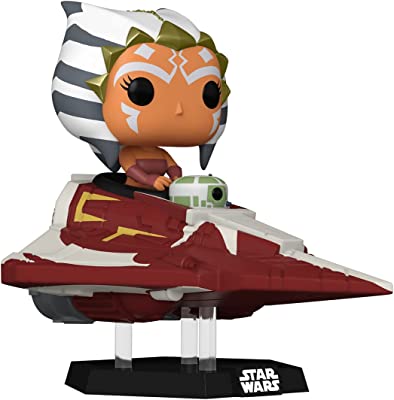 There's also the new face of the Star Wars franchise. (Image credit: Amazon)
Yes, the announcement came just in time for the May 4th celebration. But, these Hyperspace Heroes aren't available just yet. You can get the first one in July. The last one will come out in September.
Let me go into a bit more detail. On July 6th, the Obi-Wan figure will be released. Ahsoka will come out on August 30th. Finally, Syndulla will hit the virtual shelves on September 6th. So, make sure to keep an eye out for the announcement!
Featured Image Credit: Amazon | Funko Pop!
Leave a comment