Sonic Central 2022 Recap – All Their Major Sonic the Hedgehog Announcements
Today was the Sonic Central 2022 event in which they announced Sonic the Hedgehog's new series, movies, game updates, and video games. Sega revealed the release dates, characters, details, and surprises at this event.
Sega detailed several releases regarding games, such as a new version of Fall Guy with Sonic characters. Also, they promoted another game in production called Sonic Frontier and updates in the Sonic Origins game, including new characters and worlds. We will also have updates in Sonic Dash and Sonic Force, both games for mobile devices. Finally, they announced a new speed simulator with our favorite speedster.
We also have news in television broadcast productions, whether movies or series. First, Sega previewed the new Sonic Prime series to be broadcast on Netflix and announced the availability of the second hedgehog movie on other platforms.
New in Sonic the Hedgehog Games
We will have several new features in the Sonic the Hedgehog games, such as new releases, improvements, and updates, for both worlds and characters. These will launch this year, some with already defined dates or others waiting to complete their development.
Sonic Origins
In the original speedster game, we will see several updates. Not only will we see new worlds, but we will also have new characters. In this game, you can play not only with Sonic but also with Tails and Knuckles. It will also have a new soundtrack, bonus missions, and new animations for each character.
Celebrate the games that started it all. Sonic Origins arrives June 23rd, 2022! pic.twitter.com/7S3cypS0bY

— Sonic the Hedgehog (@sonic_hedgehog) April 20, 2022
Sonic Origins will be available on several platforms and consoles, such as Steam, Epic Games, PS4 and PS5, Xbox, and Nintendo Switch. It will launch on the original version's anniversary on June 23, 2022.
Sonic Speed Simulator
Another update they presented was the Sonic Speed Simulator for Roblox. In this game, you control the speedster, moving through worlds as fast as possible and completing the missions. For this game, they added a new scenario: the chemical plant.
Image via Roblox
In this opportunity, you can unlock Master Chao earning all the Chao in Green Hill. Additionally, players can find new Chao in Chemical Plant and Hill Top. The game's new version will be available on June 11 this year.
Sonic Central 2022 Recap: Videogames
For Sonic mobile games, we have several additions and updates. First, we will unlock characters from the new Sonic the Hedgehog 2 movie in the game. We will also have other surprise additions. In November, we will see Super Shadow, and on Halloween, we will face Mephiles Dark.
In Sonic Dash and Sonic Dash Plus from Apple arcade, we will have another character. Sir Percival will join the ranks of characters to play with on all these platforms.
Sonic Frontier
One of the Sonic Central 2022 recap highlights was the announcement and a small trailer of what will be this new game they are developing. We can see an animation of Knuckles taking care of a diamond. Then we can see the beginning of the game, controlling Sonic in first-person.
The demo shows how the hedgehog fights with different machines, using other abilities. These include skills such as ramming, speeding, supersonic beams, and combos on enemies. Also detailed are different scenarios, whether in forests, mountains, or even fights in the air, with the hero running on his opponent's body.
The game is currently in development, according to statements on Sonic Central. However, they assure us it will come this year, although they do not specify an exact date.
Sonic Fall Guy
A new addition they announced is the participation of some of Sonic's characters in the Fall Guy game. This game will be available free on June 21. However, they have new good ones. With a Sonic collaboration coming in August this year, players can choose between Sonic, Knuckles, and Tails to play.
New Sonic The Hedgehog Movies and Series
Sonic the Hedgehog 2
In terms of movies and series, Sonic Central showed two new features. The first one refers to Sonic the Hedgehog 2. They announced several new features in it, starting with the incorporation of deleted scenes from the movie broadcast in theaters. They're also adding behind-the-scenes scenes and funny bloopers with several characters.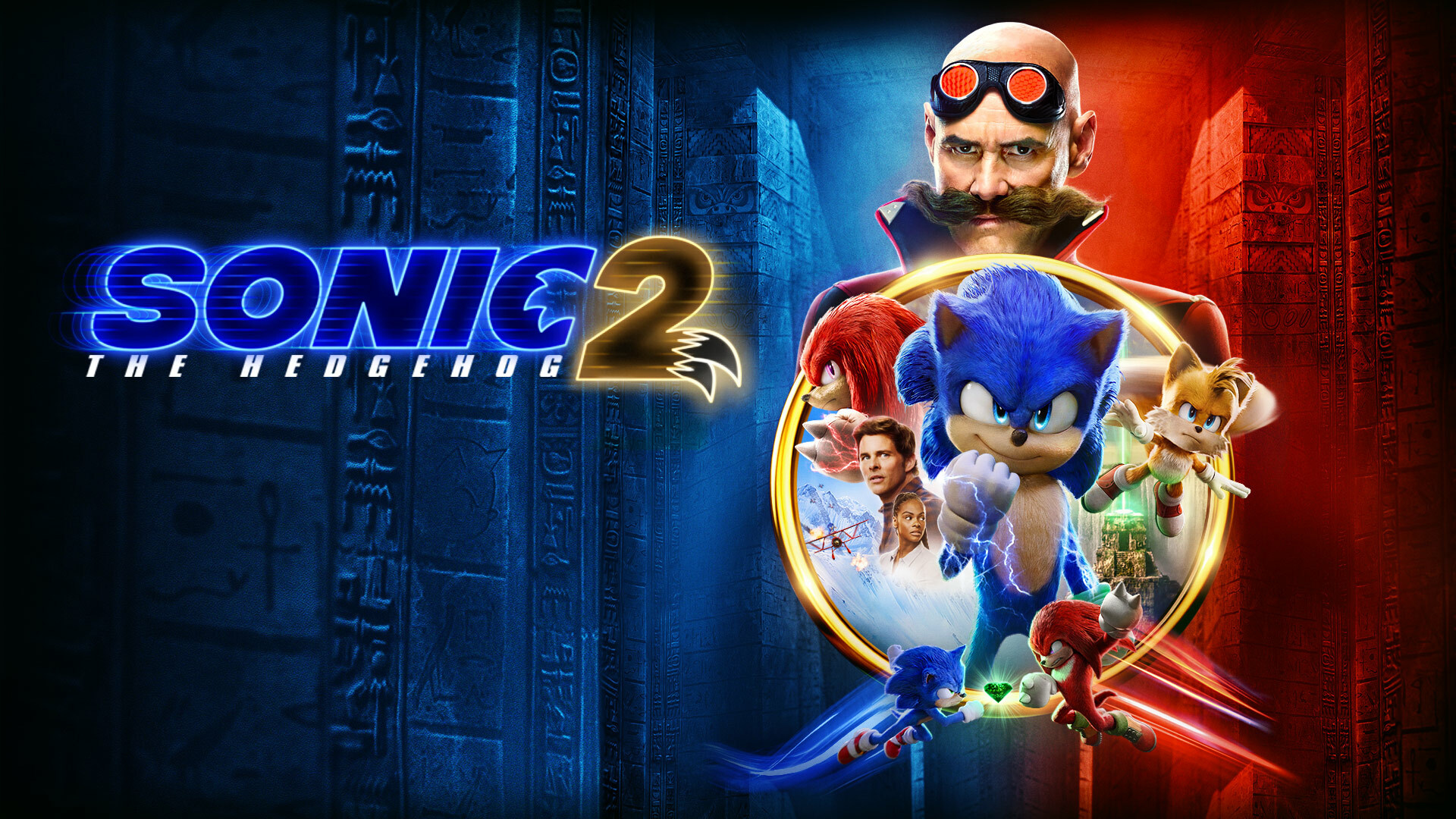 Image via Paramount Pictures
Another detail that promoters added is another post-credits scene after the movie's ending. We know that after the credits, we see the awakening of Shadow, foreshadowing the third part. The post-credits will also have a scene of the heroes fighting a robot in a dumpster, throwing lightning bolts or heavy objects at them. The new version is available on digital and will be available on Blu Ray by August 9, 2022.
Netflix's Sonic Prime
Another piece of news is the new animated series we will have on Netflix about the hedgehog. The same will be called Sonic Prime, an animated series with a small trailer. In it, we see a speedster running on a plain and crashing into a rock at the end. Surprisingly, it is not Sonic but his counterpart Shadow. Sonic Prime could be a series in which both hedgehogs collaborate and confront each other or a series in which the protagonist is Shadow himself. We will have to wait for new trailers to offer to us.
Image via Netflix
Sonic Prime is still under development and has no release date yet. The producers are a partnership with Sega, Netflix, and Wildbrain.
As seen in this Sonic Central 2022 recap, Sega announced new editions of video games, series, and movies of the iconic Sonic The Hedgehog. Some already have a release date and surprises already announced in awards and advertisements. 
The highlights of this Sonic event were Sonic Frontier and Sonic Premier. A new game and a new animated series, with excellent effects both in the characters' superpowers and the scenarios' animations. Both do not have exact release dates, although the video game is planned to be released this year. 
Featured Image via Sega
Leave a comment