Skeleton Knight in Another World Getting English Dub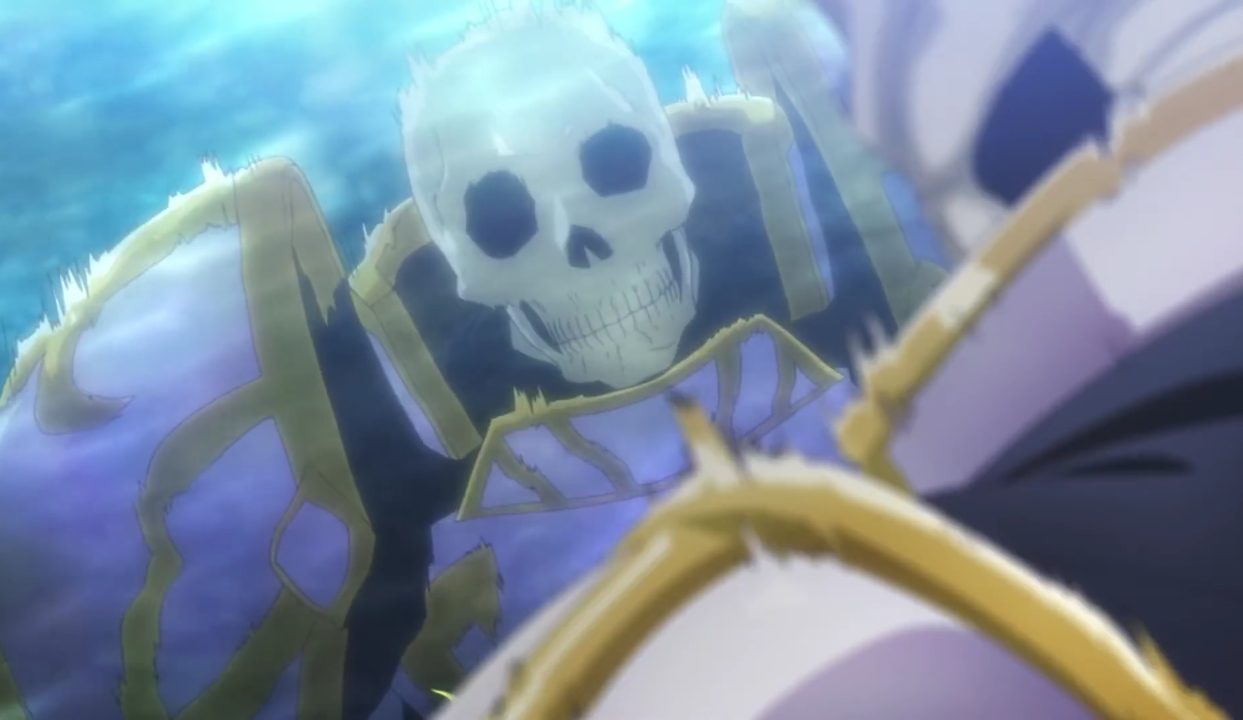 I know some of you prefer to hear your favorite anime in its native Nihongo language. It feels more authentic, and it doesn't appear disconnected. However, there are times when it is just too tiring to read the subtitles. All we want to do is turn on the tv and enjoy the show. Luckily the anime adaptation of Skeleton Knight in Another World premiered in early April of this year will be getting an English dub. After the premiere of Episode 4 last April 28, reports were circulating about the possible cast for the English dub. According to the sources, Jason Lord will handle the ADR Directing with Dani Chambers as the Assistant Director.
What to Expect with Skeleton Knight in Another World English Dub?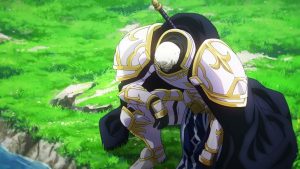 Credit: SKIAW- HORNETS Studio Kai
While some of us are too tired of watching isekai anime that has ruled the anime airwaves in the last couple of seasons, there are still no signs of slowing down. With the upcoming anime this 2022 and 2023, more Isekai light novel will soon get their anime adaptation. Contrary to what most of you believe, Isekai is a genre that has existed in the realm of Japanese animation for a long time. Some of the most popular titles are Magic Knight Rayearth, Inuyasha, Digimon series, and Fushigi Yuugi.
Even Ghost Fighter and Fairy Tail has some arc with this theme. However, from 2016 to the present, there has been a slew of Isekai anime; some are a hit, most of them a miss. So, what makes this latest Isekai anime different? While the story of Skeleton Knight in Another World may appear like a cliché Isekai, it is a cliché done right.
What To Expect on the Anime Version
Credit: Hornets and Studio Kai
Skeleton Knight in Another World, is originally a light novel written by Ennki Hakari. In 2014, they first published the story about a gamer trapped in a virtual game, and after eight years, it is finally getting an anime. The story is like Sword Art Online meets Overlord and Skeleton Soldier Couldn't Protect the Dungeon. Unlike the standard Isekai anime with a main character persistent in getting back to the real world, you won't encounter it here. It seems that the main character has entirely accepted his life in the new world. It all includes the tropes you will encounter in an Isekai anime; defeating the bandit, saving gorgeous women, going to the mercenary guild where he has to complete the quest, etc. Pretty much anything that you will expect. Perhaps the saving grace of the anime would be the comedic relief.
The Cast of the Skeleton Knight In Another World English Dub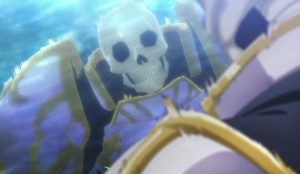 Credits: Hornets and Studio Kai
Some of the familiar names included in the cast are Marisa Duran (Chika of Kageki Shojo), who will serve as the voice of Rita, Krystal LaPorte (Misa Takayama of Log Horizon), lending her voice to Lauren. Emi Lo (Michiru Inukai of Talentless Nana) for Ponta has also been mentioned in the report, and Caitlin Glass (Winry Rockbell of Full Metal Alchemist) for Ariane. Brandon Johnson (Tadashi Kikuchi of Sk8 the Infinity) will be the voice of Arc, the skeleton soldier.
HORNETS and Studio Kai are animating the light novel, helmed by Katsumi Ono, who previously handled Yu Gi Oh series. Kenta Tsuboi is in charge of the art direction, and Tsubasa Ito and Eba are responsible for the music score. While it is still too early to conclude, it could be challenging for this anime to get a second season. With hundreds of Isekai anime already on the list and more of them waiting for their anime adaptation, Skeleton Knight in Another World needs to make its mark before that happens. The anime is set to stream soon on Amazon Prime Video and Dinsey+.
I am a published author of lightnovels. A self-proclaimed expert on manga, manhwa, and manhuajia. Anime predictions are almost always right.
Leave a comment