Shazam 2 Director Won't Direct A Superman Movie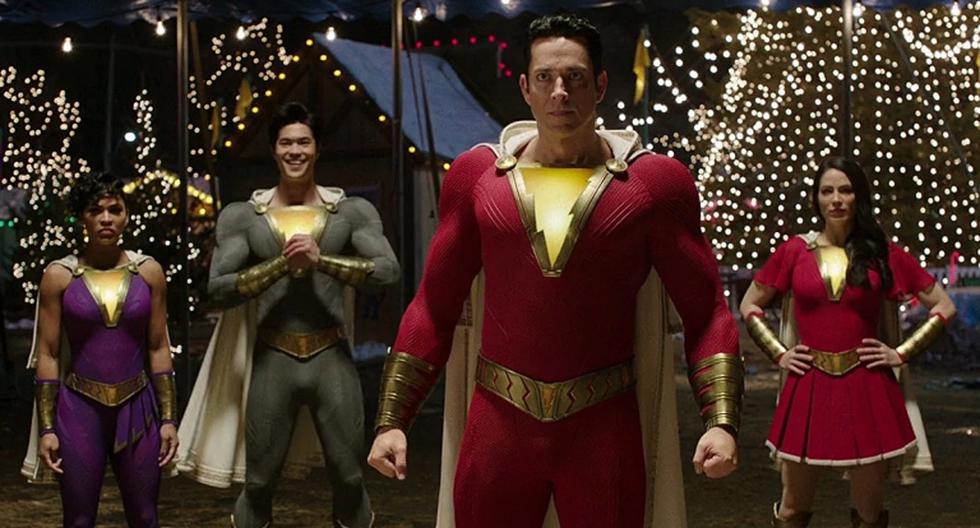 It appears as though David F. Sandberg won't direct a Superman movie, as the Shazam 2 director has no interest in such a project. The prospect came up because of Shazam's existence in the DCEU, which includes Superman and the Justice League. When asked about the subject, however, the Shazam! Fury of the Gods director notes that he has reasons for not wanting to pursue the project.
That doesn't mean that he's never had an interest in directing a Superman movie; in contrast, he had for quite a while. Because of a few circumstances, however, that's changed. The main reason behind this – a connection to Star Wars – may surprise fans of the director. It appears as though The Last Jedi may play more of a role in this than many would assume.
Shazam 2
Director Comments On Potential Superman Movie
Image via Warner Bros
The Shazam 2 director notes that he had always wanted to direct a Superman film, but that changed after he worked on The Last Jedi. Following fan backlash to the movie, Sandberg claims he'd rather focus on smaller projects and characters. It seems as though larger projects bring a greater risk of such backlash.
Taking on a Superman project would entail a lot of expectations. It looks as though the Shazam! Fury of the Gods doesn't want to go through that again; he'd be too uncomfortable with it. In an Instagram AMA, the director was asked about the subject. As he says:
"At one point I would have said Superman, but when there are so many different expectations and hardcore fans you're going to piss off so many people no matter what you do. Seeing how people react to things like The Last Jedi makes me want to stay away from things like that. Shazam! was perfect in that there hadn't been that many adaptations before. There are still people who think it was done wrong, but it was on a manageable level."
Filmmaker Won't Direct A Superman Film Because Of A Surprising Reason
It seems like the Shazam 2 director won't direct a Superman film, at least anytime soon. In the lead up to the Shazam! Fury of the Gods' release, Sandberg has been talking up the movie. Surprisingly, he praised the release date's delay by several months. At the time, he claimed:
"It's funny how Shazam 1 was a Christmas movie released in April and Shazam 2 is a summer movie getting released at Christmas. It's the Shazam way."
Shazam! Fury of the Gods releases December 16, 2022. It features Zachary Levi as the titular character, alongside Lucy Liu, Rachel Zelger, and more.
Are you looking forward to the movie? What do you think of the Shazam 2 director saying he won't direct a Superman film? Is he justified in his decision? Let us know in the comments!
Featured image via Warner Bros. Pictures.
A passionate gamer and dedicated writer, Luke Luby has been covering video games and pop culture for multiple years.
Leave a comment