Severance Brings Lumon Industries to San Diego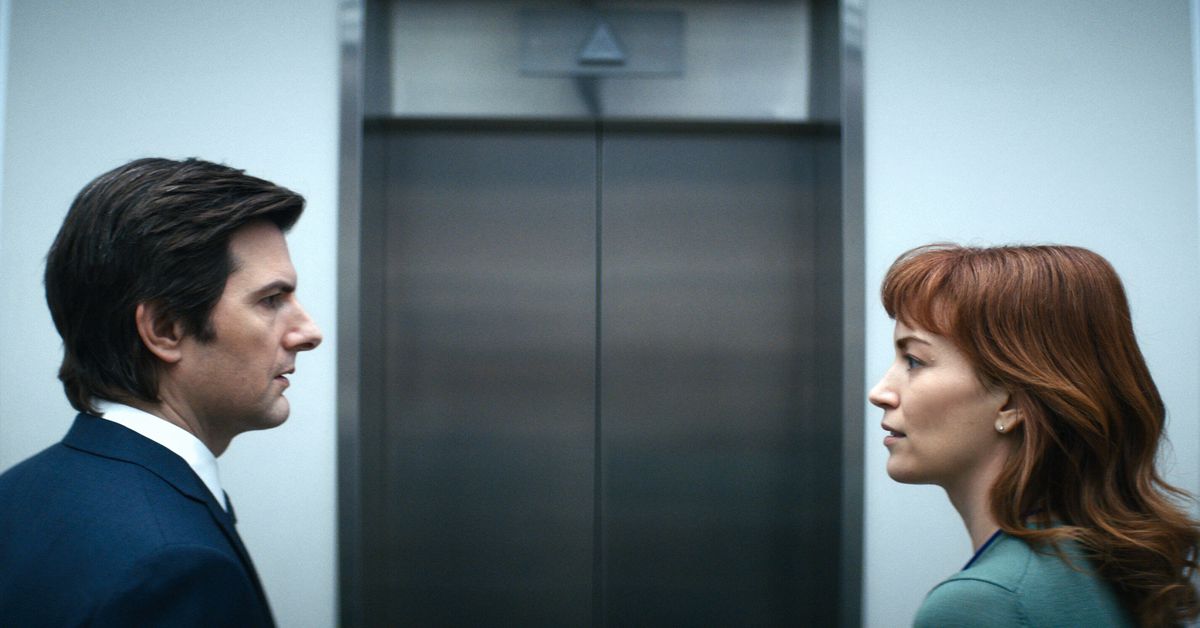 Severance brings Lumon to San Diego. While I don't believe any of us would want to work for a company like Lumon, we'd all like to attend a San Diego Comic-Con immersive activation based on the popular Apple TV+ series Severance. Severance is the kind of show that makes you wonder a lot about your reality. The Adam Scott-led program follows the daily activities of Lumon employees who have undertaken the "severance" process. This essentially creates a barrier between your personal and professional lives so that you may focus on your work instead of your personal problems and produce better work. The program has flaws, which is the issue. However, fans can now undergo their own "severed" operation and discover what Lumon really looks like for SDCC.
Source: Mashable
The Press Release On How Severance Brings Lumon Interests Us
"Fans will have a unique opportunity to be 'severed' — a procedure that separates your work life from your personal life — as they immerse themselves as new employees in the world of Lumon Industries." The press release states. Apple describes the activity as an "Experience will take guests seeking better work-life balance through their first day on Lumon's severed floor, but from the moment they enter the boardroom, they will realize that not all is as it seems. New employees will navigate through several locations featured in the critically acclaimed series for an up-close dive into the mysterious Lumon world. Stops on their first-day orientation include the iconic boardroom where the new hires will meet their 'innie' and MDR where they can try their hand at refining data. As employees explore life on the severed floor they will interact with longstanding Lumon employees and gather perks along the way."
The experience states, "Beginning Thursday, July 21 at 6:00 a.m. PT, and continuing throughout the weekend, fans will be able secure a reserved time to experience Lumon's employee orientation, at welcometolumon.com. Additional slots will be released each day at 6:00 a.m. PT and a standby line will be available for those without a reservation. In accordance with Comic-Con's COVID policy, proof of vaccination or a negative COVID test will be required for entry, along with face masks and identification."
Source: Variety
What is This Show?
Dan Erickson, Ben Stiller, and Aoife McArdle are the creators and directors of the science fiction psychological thriller television series Severance, which airs in the United States. It features Patricia Arquette, John Turturro, Christopher Walken, Zach Cherry, Tramell Tillman, Jen Tullock, Dichen Lachman, and Adam Scott among others. The story centers on Mark (Scott), a Lumon Industries employee who consents to a "severance" program. This experience separates his work memories from his personal recollections.
On February 18, 2022, Apple TV+ hosted the series' debut. Both critics and viewers lauded it, praising the cinematography, production design, musical score, plot, and performances (especially Scott). At the 74th Primetime Emmy Awards, the show got 14 nominations, including one for Outstanding Drama Series and nominations for Scott, Turturro, Walken, and Arquette. In April 2022, the series celebrated a second season renewal.
This means that I can join the Lumon team and get to know my own Mark (Scott)? isn't that what it's telling me? Count me into that dream! Imagine not having the chance to attend this experience and get an "innie." One of those shows, Severance, simply creeps up on you. And before you know it, you're engrossed in what's happening and have forgotten how terrible the circumstances are that Lumon put its employees in. At San Diego Comic-Con, will you have the chance to meet your own "innie" and explore the world Lumon created? That's really cool.
What do you think about Severance? Is it as good as people say? Do you find attending this San Diego event exciting? Share with us in the comments below!
Leave a comment