See The Sense8 Cast In Matrix: Resurrections And Why This One Felt Different
Matrix: Resurrections just came out, and whether you saw it in theaters or on HBO Max, the consensus generally seems to be that it was rad. Almost 20 years after Matrix: Revolutions came out, we once again return to Neo (Keanu Reeves) and Trinity (Carrie-Anne Moss) being badasses while also pining for each other like two high school goths locking eyes across the room at their 25-year reunion. But it wasn't just Keanu and Carrie-Anne that made this movie awesome. A big chunk of the Sense8 cast were in The Matrix: Resurrections along with a few other names we love to see. 
We Find the Cast of Sense8 in Matrix Resurrections
Resurrections had more of an ensemble cast than previous Matrix movies. Yeah, the first one had people all over the place, but how many of their names can you remember other than Neo, Trinity, Morpheus, and that one person from the "Not like this" memes. Resurrections switched it up by giving us more time with new characters. Even if characters like Toby Onwumere's Sequoia don't have a full arc, they have a bit more room to breathe than in previous movies that would have someone like the Keymaker, a character with infinite potential probably deserving his own spinoff, who barely had any lines.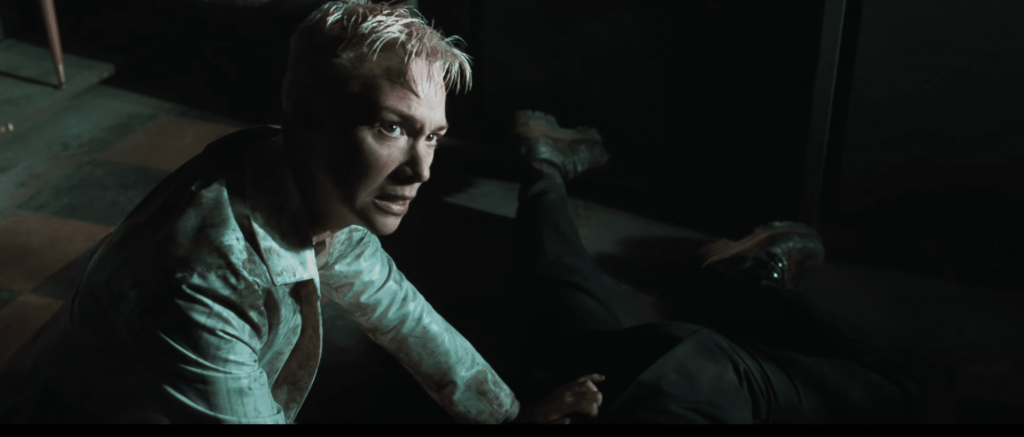 Image via Warner Bros. Entertainment
All that is to say that we had some awesome talent in Matrix: Resurrections, including much of the cast from Sense8. Seven actors returned from Sense8 to work with Lana Wachowski. Eréndira Ibarra played Lexy and Daniela Velázquez in the Netflix series. Brian J. Smith played Berg, but Sense8 fans know him as Will Gorski. Purab Kohli played Zen, but also the hapless Rajan Rasal the husband Kala didn't really want. Speaking of Kala, Max Riemelt who played Wolfgang Bogdanow ('Volfie' to his friends) played Sheperd in the Matrix: Resurrections.
Speaking of his friends, Max Mauff played Felix in the Netflix show and has a blink-and-miss-it appearance in the new Matrix film as Quillion. Also in the blink-and-miss-it category, is one of our favorite modern Doctor Who companions Freema Agyeman. She plays Thomas Anderson's colleague Astra, who is around the table for the in-movie 'Matrix 4' brainstorming session. She also, of course, played Nomi Marks' partner Amanita Caplan. Michael X. Sommers, who played hacker-pal Bug in the series appeared as Skroce, the barista where Trinty and Neo 'first' meet. (Thanks to reader Abigail S. for catching this one!) Lastly, but certainly not least, Toby Onwumere played Sequoia getting our heroes in and out of the Matrix. He also stepped in for Aml Ameen to play Capheus Onyango in the back half of the series. 
Sense8 was very much one of those gone-too-soon shows. So, seeing so much of the cast returning for a project under the same director in a franchise as big as The Matrix is great. A lot of the talent that brought Sense8 alive is definitely present in Resurrections, even if some of these characters only had relatively short screen time compared to what they got in their show. 
Why This Matrix Felt Different
The original Matrix series was written by two trans women with huge allegorical elements for their experience. But it was 1999 times, so this stuff stayed super allegorical, to the point that even in 2021, there are people shivering in comment sections across the internet, frothing at the mouth at the concept that something they like could have meaning they don't understand.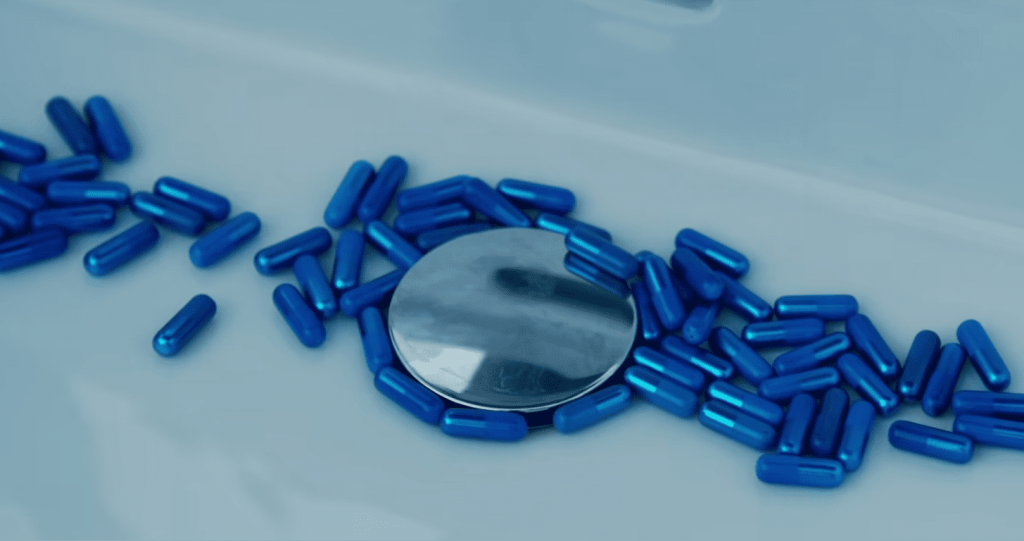 Image via Warner Bros.
There's gonna be some Matrix: Resurrections spoilers coming up, but also, it's on HBO Max so you could probably go watch it and then finish this article later. 
Matrix: Resurrections spent a lot of time in the first act, dwelling on just how miserable Neo is living once more as Thomas Anderson. He's made to suppress his memories of feeling powerful and himself and dressing really well, and that's largely done by over-medication and… literal conversion therapy. Granted, this conversion therapy is to convince Neo that he isn't a super-powered pseudo computer god who can dodge bullets and fly but isn't that the way with all of them. 
Sense8 was Lana Wachowski's project that let her have actual queer representation. Coming back to The Matrix with a chunk of that cast, it's going to be hard to shove all that back into the closet, and why would she. Parts of Matrix: Resurrections felt a little different because the queer allegory was more overt, and most of it happened in the first act, before people started punching each other again because if Neo was going to be fighting against something, it ought to be allegorical oppression. And robots. 
Image via Warner Bros.
It's also impossible to get through an article talking about how gay the new Matrix was without mentioning Neal Patrick Harris (The Analyst) and Jonathon Groff (Agent Smith). In a movie about becoming yourself again, having two out gay actors in high-profile roles just lends more credence to what The Matrix is about when it's not about fighting robots and flying. Check out our full Matrix: Resurrections review for a lot more about what made this movie work!
Go see The Matrix: Resurrections in theaters or HBO Max.
Did you catch all the Sense8 cast appearances in the new Matrix movie? Who was your favorite non-Neo or Trinity character in Matrix Ressurections? Mine is Octacles, and it's entirely because of their name.
Featured image via Warner Bros.
Jessica Kanzler is a freelance writer and editor who lives with her wife and cats. Jessica has bad taste in tv and an MA in Rhetoric, Writing, and Digital Media studies. Talk to her about Frasier on Twitter @Jessicaakanzler
Leave a comment