Scooby Doo Velma and Sexuality – Neil Gaiman's Thoughts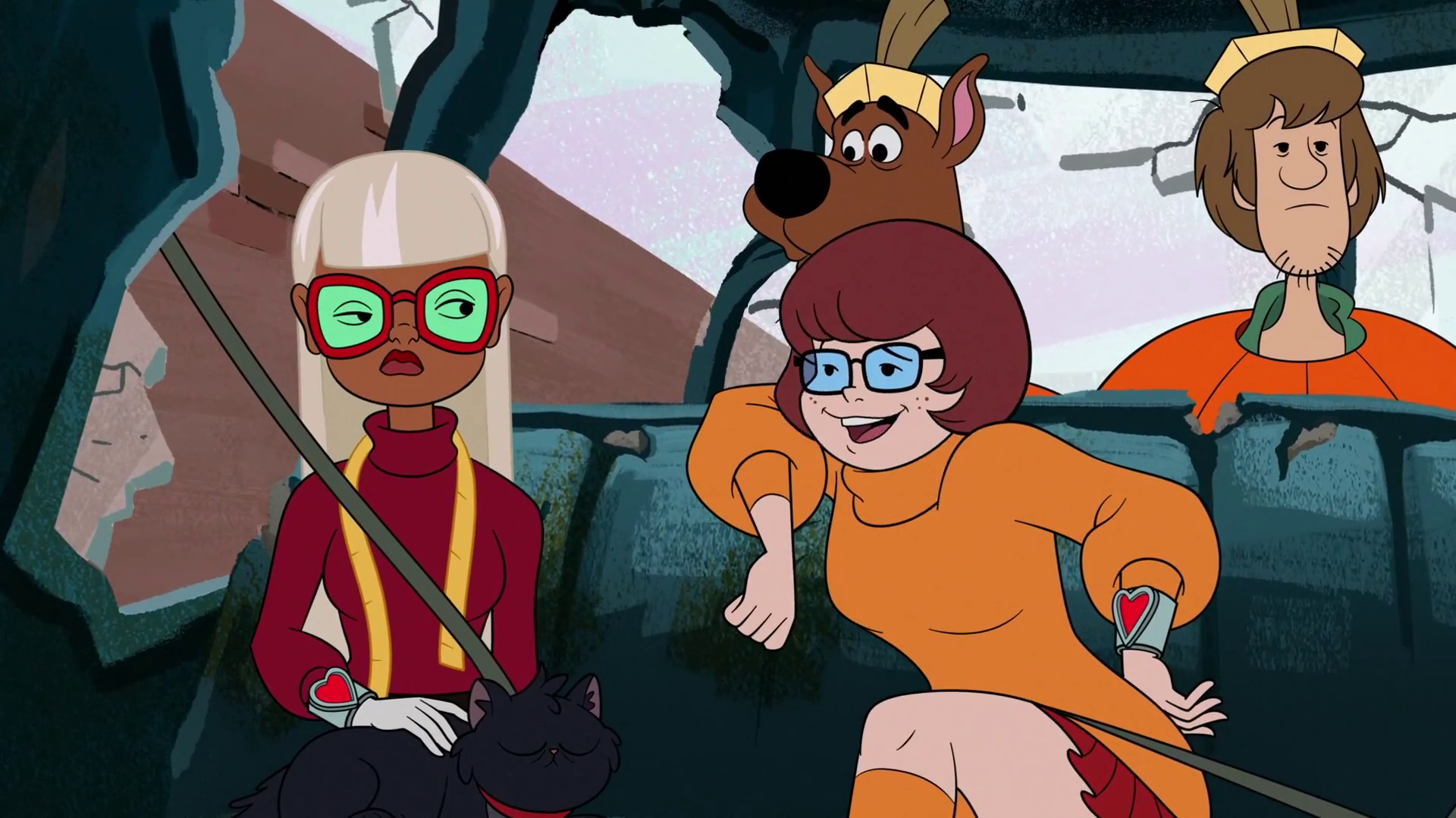 Recently, in the animated version of Scooby Doo, the writers made it crystal-clear that Velma is part of the LGBTQ+ community. Naturally, fans all around the world rejoiced at this news. It's been rumoured that Velma is part of this community, and many people adopted her as an LGBTQ+ figure. One of the former writers of Scooby-Doo, Neil Gaiman, gave his thoughts on the discussion. He and Diane Duane spoke about their thoughts on Scooby Doo Velma being part of the LGBTQ+ community. Duane previously worked as a writer for Scooby-Doo, and Gaiman is best known for writing famous fantasy novels. He is also the creator of the hit Netflix show, The Sandman.On Tumblr, a fan asked Duane if she thinks "Velma being gay a thing back" during Duane's time on Scooby-Doo and Scrappy-Doo. Duane worked as a writer on this show during its single season between 1979 and 1980. The fan also asked, "if the Writing Staff of Yore were thinking about it at all." In response, Duane said:
"I… don't think they were. Nor do I recall the concept ever coming up, even in casual conversation. (And it seems likely enough that it could have, as at least one of my story editors was gay.) …So I think we have to mark this issue as 'insufficient data.' Sorry not to be able to cast more light on this."
So, it seems that in Scooby Doo Velma and her sexuality were never a point of discussion, at least back in the 70s. This makes sense – after all, it was the 70s! Having an openly-LGBTQ+ individual on a kid's show was completely unheard of back then.
Scooby Doo Velma Is Gay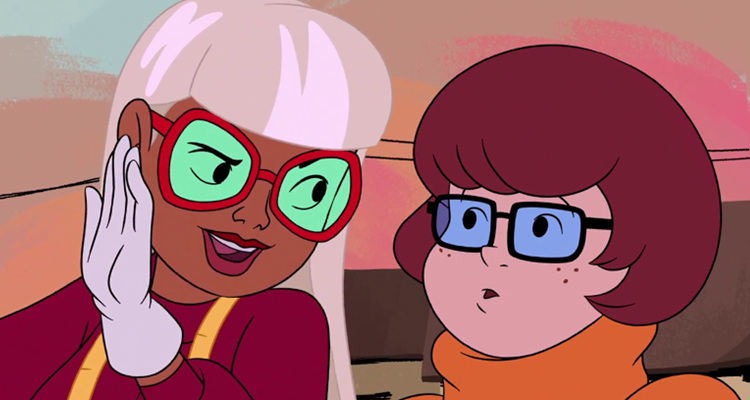 Image: Warner Bros
In response, Gaiman had some thoughts about discussing Scooby Doo Velma and her sexuality. He identified that Velma was clearly bisexual during Scooby-Doo! Mystery Incorporated, which came out in 2010. Gaiman spoke about how "she had a crush on Shaggy at the start of the first season." However, towards the end of the second season, it appears that Velma was in a relationship with Marcie, a female character. In the show, Marcie was also known as "Hot Dog Water."
Additionally, Gaiman spoke about how romantic relationships are not important in every interpretation of the Mystery Gang. For example, he stated, "Be Cool, Scooby-Doo (2015-2018) exists in a new, comedic universe in which none of them is dating anyone, and Velma is a super brain with a fear of water." Clearly, romance is not always on the cards for the Mystery Gang, and in Scooby Doo Velma is no exception to this rule.
However, this hasn't stopped fans from rejoicing about the news! In Trick or Treat Scooby-Doo!, the thirty-seventh Scooby-Doo film, the writers made it clear that Velma was part of the LGBTQ+ community. We see that Velma has a crush on Coco Diablo, the leader of a crime group in Coolsville. In fact, this same group helped to make all the costumes for the villains throughout the Scooby-Doo series! This marks the first same-sex pairing for one of the main characters in the show over its nearly 55-year history.
Trick or Treat Animated Film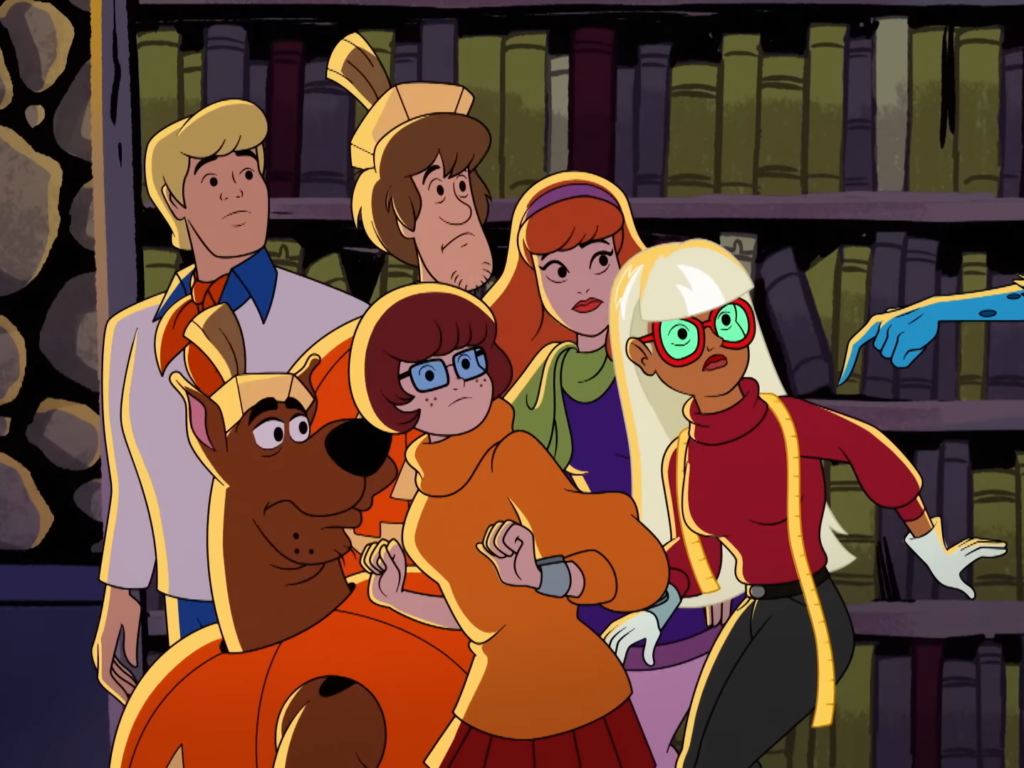 Image: Warner Bros
The official plot synopsis for the film doesn't mention the news about Velma. Instead, it says:
"Mystery Inc. has cracked the case to top all cases! They've tracked down Coco Diablo, the head of the notorious costume crime syndicate that colludes The Black Knight, Space Kook and the Ghost Diver. With Coco and her kitty in prison, Mystery Inc. thinks that they can finally enjoy a break. Wrong! Suddenly, menacing doppelgänger ghosts of the Scooby crew and favorite classic foes show up in Coolsville to threaten Halloween. Now it's up to the meddling kids – and their unlikely new partner Coco – to unmask the latest scoundrel and save Halloween! For Shaggy and Scooby-Doo, with trick-or-treating on the line – this time it's personal!"
Although many fans have loved seeing confirmation that Scooby Doo Velma is gay, not all the reception has been positive. Certain conversations have criticised the show, saying it is "identity politics" and "she's always been straight." Thankfully, these perspectives are in the minority, and the majority of reception to the news has been positive.
You can catch Trick or Treat Scooby-Doo! on DVD and digitally.
Hi! I'm Arvyn, and I'm an English teacher from the UK. I've been teaching English online for over 4 years to students from all across the world and all ages. Outside of work, I'm a huge fan of reading, video games, and playing with my adorable kitties. See ya!
Leave a comment