Scarlett Johansson Suing Disney Over Black Widow Dual Release Strategy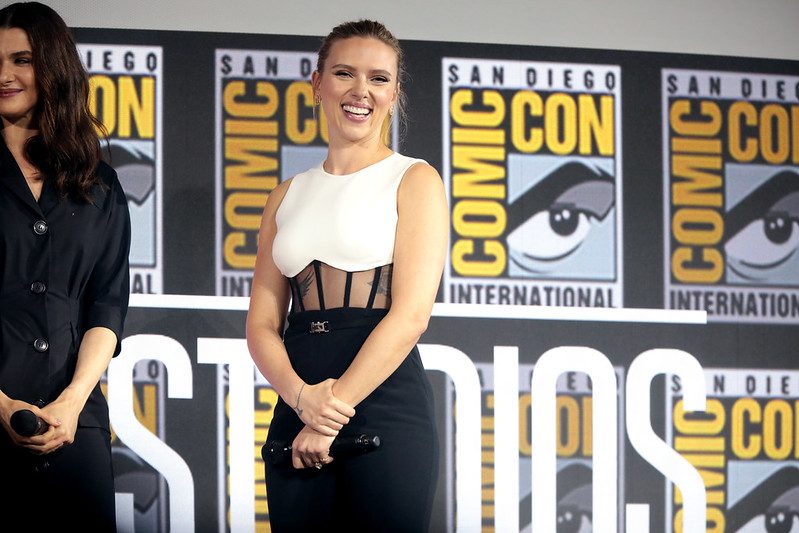 There is no question that the Black Widow solo movie was a hit for fans and Disney, considering the box office gross and the Disney+ Premier Access haul. However, star of the film Scarlett Johansson is not happy and is suing Disney for the dual release model. Her attorneys filed the breach-of-contract lawsuit on Thursday in Los Angeles Superior Court. The grievance the star has relates to the difference between the box office performance and the Disney+ revenue. Johansson's contract gave her what's known as "points on the back-end," meaning that an actor will forego a higher salary to share in the profits of the film. Deals like this have been incredibly lucrative for superhero-movie stars like Jack Nicholson from Tim Burton's Batman or, more recently, Robert Downey, Jr. for his appearances in the MCU.
First reported by The Wall Street Journal, the lawsuit claims that in releasing the film on Disney+ as well as in theaters was a bald-faced attempt by the company to keep as much of the profits from the film as they could. This would be the last MCU role for Scarlett Johansson, which is only underscored by the fact that she's suing Disney in such a public way. John Berlinski, an attorney at Kasowitz Benson Torres, had harsh words for Disney in a statement.
"It's no secret that Disney is releasing films like Black Widow directly onto Disney+ to increase subscribers and thereby boost the company's stock price – and that it's hiding behind Covid-19 as a pretext to do so. But ignoring the contracts of the artists responsible for the success of its films in furtherance of this short-sighted strategy violates their rights and we look forward to proving as much in court."
He went on to say that he expects other actors and creators working on Disney projects to "stand up" to the company, demanding they "honor its contracts."  However, after this weekend's release of Jungle Cruise, Disney said (before Johansson filed the lawsuit) that they plan to return to a theaters-only release strategy. And Black Widow is still the highest-grossing film released since March 2020, meaning that Johansson isn't the only one who lost money. The most conservative pre-pandemic estimates for this film was a box office gross around $600 million. Other folks had it as a sure-thing hit that could, possibly, get to the $1 billion range.
So, there is no doubt that the Covid-19 pandemic did play a role, and the pandemic isn't even close to over yet. But Johansson's attorneys are downplaying that for their case, claiming this is just a naked money grab. Still, it's strange that Disney didn't anticipate this and renegotiate her contract to avoid this public legal battle.
Black Widow is currently in theaters and streaming on Disney+ Premier Access
What do you think? Do you sympathize with why Scarlett Johansson is suing Disney over Black Widow? Share your thoughts, reactions, and feelings about the day-and-date release model we've seen throughout 2021?
Featured image via Marvel Studios
Joshua M. Patton is a father, veteran, and writer living in Pittsburgh, PA. The first books he read on his own were comics, and he's loved the medium ever since. He is the greatest star-pilot in the galaxy, a cunning warrior, and a good friend. His book of superhero short stories, Tales of Adventure & Fantasy: Book One is available as an ebook or paperback from Amazon.
Leave a comment