Sam Raimi On Spider-Man Reunion With Tobey McGuire 'Anything Is Possible.'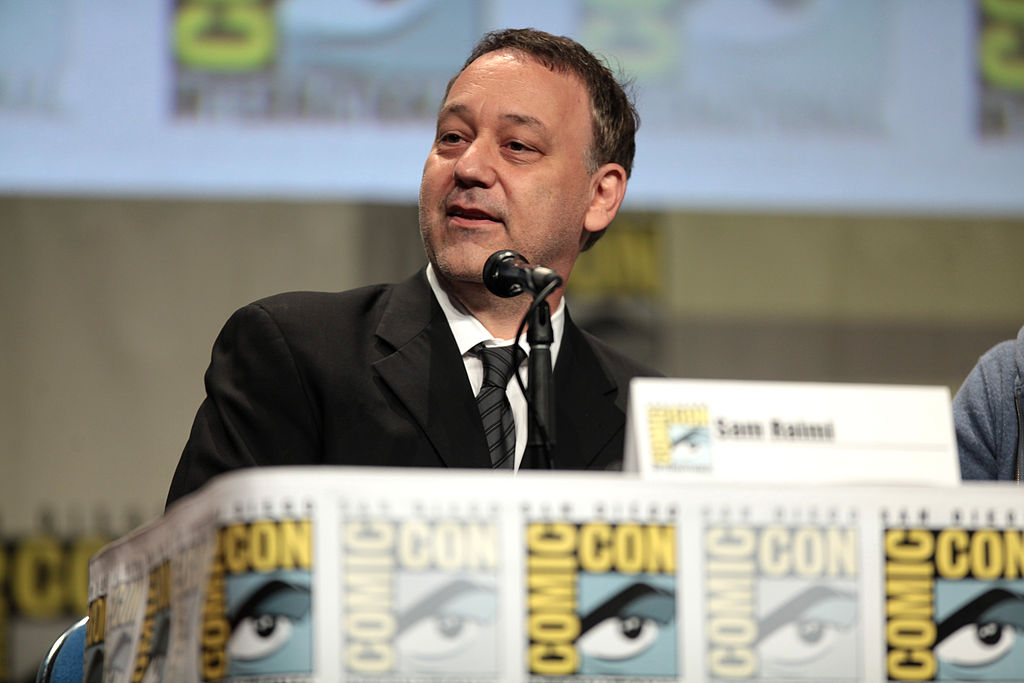 The new Dr. Strange movie is about to come out, and the director of the film gave an interview about the upcoming Marvel release. Sam Raimi also discussed a possible Spider-Man reunion in this interview, including Tobey McGuire and Kirsten Dunst. Raimi, famous for his horror movies, said that he put his touch to make Dr. Strange in the Multiverse of Madness terrifying. He did it thinking that all the plots had some terror and suspense in the comic.
The director of The Evil Dead had already developed movies in the Marvel universe, such as the entire Spider-Man trilogy with Tobey McGuire. In an interview published this morning, he seems to hint at the possibility of completing Spider-Man 4, which was a pending project for him.
Sam Raimi Thinks a Spider-Man 2002 Reunion is Possible
In an interview with Sam Raimi, he was asked about the possibility of seeing the original Spider-Man again. That is to say, to see Tobey McGuire again, as the main character in one of Marvel's productions, wearing Spider-Man's clothes. He stated that there is always that possibility, although he was not pursuing it.
Image via Marvel Studios
He emphasized that he enjoyed working with Tobey McGuire when directing the first Spider-Man movie. Raimi also stressed that he was thrilled to see Tobey wearing the Spidey suit again in Spider-Man: No Way Home, and he would like to see more of this actor as the wall-crawler character.
Regarding the possibility of making a Spider-Man reunion with Tobey McGuire and Kirsten Dunst, he stated that the probabilities are high and much more with the multiverse's doors opening in the Marvel world. Sam noted that he did not know if he would do it but could take advantage of this window to develop a series of stories with this actor and version of the character.
Benedict Cumberbatch Says Dr. Strange will Rival No Way Home
Benedict Cumberbatch, the actor who plays Dr. Strange, has stated that the new sequel of this character will rival the success of Spider-Man: No Way Home. For him, the spidey movie introduced the multiverse world, and the second part of Dr. Strange will be the film that opens the door to the Marvel Multiverse.
Image via Marvel Studios
After the success of Spider-Man: No Way Home in theaters, the bar for Dr. Strange is high. However, Raimi emphasized that this movie will be good and may even be better since it has a first-class cast and an incredible plot, touching more deeply on the whole multiverse in Marvel.
Dr. Strange in the Multiverse of Madness ' tickets are on presale for theatrical release, and fans are going crazy. There has been a lot of anticipation for this movie because of the last Spider-Man production outcome. Many fans claim that it will be the proper opening of the multiverse theme in the Marvel world and what the same can bring.
Regarding Dr. Strange's plot, Raimi said that the protagonists would face nothing more and nothing less than themselves this time. Because of the dimensional opening of the movie Spider-Man: No Way Home, other versions of Dr. Strange, Scarlet Witch, and other Marvel characters will meet our heroes. Unlike the Spider-Man production, they wouldn't be teaming up but pitted against each other.
Fandango: Who would you say is more powerful in this film, Doctor Strange or Wanda?

Sam Raimi: Wow. That's a question I've been asking kids on the playground since third grade.

MORE: https://t.co/CPeCGUyr1W pic.twitter.com/mG6tYM5REp

— Fandango (@Fandango) April 6, 2022
Sam Raimi said that he put his touch of terror on Dr. Strange, which represents this Marvel character according to his criteria. But the question we all want to know is, will Sam Raimi work on a Spider-Man reunion with the original Peter and Mary Jane? Would Tobey and Kirsten go back to their roles once more?
Doctor Strange in the Multiverse of Madness debuts in theaters on May 4, 2022.
Featured Image via Gage Skidmore
Leave a comment