The Russo Brothers To Produce Slugfest For Quibi About DC, Marvel Rivalry
Anthony and Joe Russo are responsible for some of the greatest successes in the Marvel Cinematic Universe. Their direction of Avengers: Endgame made it to the highest-grossing movie of all time. While they're probably used to tackling massive cinematic releases by now, they're moving over to the small screen. The Russo Brothers will be producing Slugfest over at Quibi, the upcoming streaming service for short-form content. The series will take a look into the rivalry between Marvel and DC Comics.
What's Slugfest? And What Is Quibi?!
Quibi is going to sneak its way into the streaming wars with The Last American Vampire and its unique concept of incredibly short content and mobile-only platform. Its launch is set for April 6th, 2020. It already has a ton of work in progress, with content coming from people like Chrissy Teigen, Zac Efron, and even Steven Spielberg. Its short style means that users can watch content quickly and over time, so it will be consumed differently from the Netflix-style of "binge-watching".
Slugfest will be joined by directors Don Argott and Sheena M. Joyce. Inspired by Slugfest: Inside The Epic, 50-year Battle Between Marvel and DC, Reed Tucker's book, the series will see the long history of the Marvel v. DC Comics battle we've all heard of. The series will likely span decades, from the early years of comic books to the epic Marvel relaunch by Stan Lee, Jack Kirby, and Steve Ditko in the 1960s.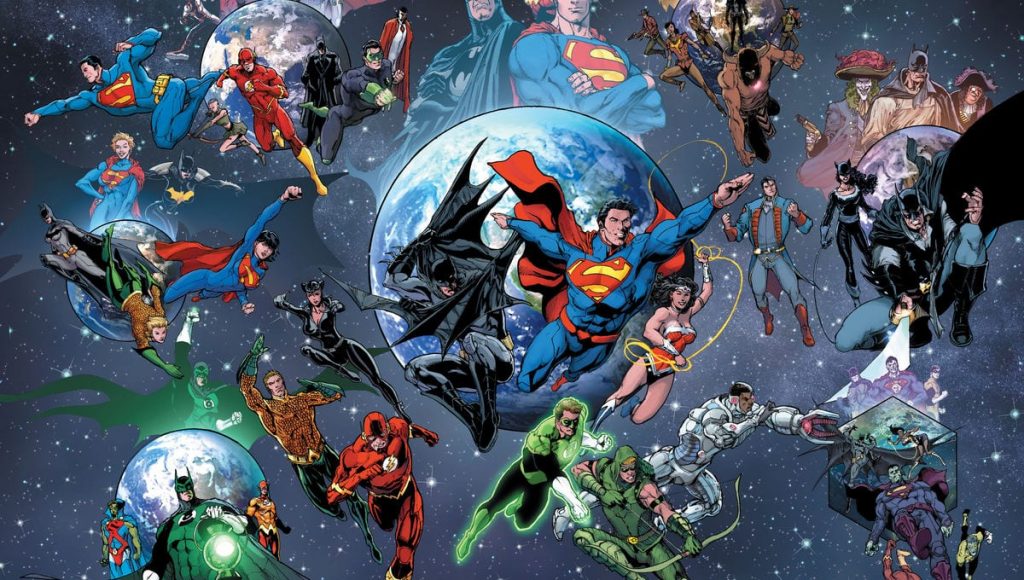 Image via DC Comics
Why Quibi Is The Best Choice
People love the fast-paced style of superhero movies. While we're more than excited about watching more than 20 MCU films just to keep up. However, not everyone will be down to watch that much content about the history of comic books. So, the shorter format will be a great way to keep people interested. There are no hard details on the style. Though, it wouldn't be surprising if each short-form episode focuses on a collection of years or certain comics. So, the flow of the series will allow for a unique focus on each aspect of the decades-long quest for domination.
Readers, are you intrigued by Slugfest, this Russo Brothers produced Quibi series? Let us know your ideas on how they'll tackle so much history in so little time!
Featured image via Marvel.
Meghan Hale is the kind of movie lover that has a "must watch" that is a mile long... and growing. When she isn't talking about the latest film and television news she is writing one of her many in-process novels, screaming film trivia at anybody who will listen, and working as a mental health care professional. Follow her on Twitter @meghanrhale for some fun theories and live reactions to all things entertainment.
Leave a comment