Robert De Niro's Company, Canal Productions, Hit with $1.2 Million Payout in Landmark Gender Discrimination Ruling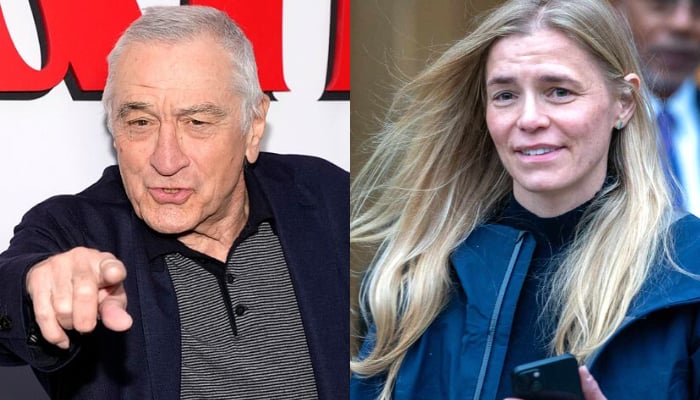 In a recent legal development, Robert de Niro's company, Canal Productions, has been ordered to pay $1.2 million in a gender discrimination lawsuit. The trial, which unfolded in a courtroom, shed light on the allegations made by a former employee who claimed to have experienced discrimination based on gender during her tenure.
The lawsuit, brought against Canal Productions, outlines a series of grievances raised by the ex-employee concerning gender-based discrimination. The complainant argued that she faced unequal treatment, disparities in pay, and a hostile work environment solely based on her gender. The trial delved into the specific instances of alleged discrimination. They will examine the overall workplace culture at Canal Productions.
Gender Discrimination Verdict and Implications for Canal Productions
The verdict, resulting in a $1.2 million award, reflects the legal findings regarding the gender discrimination claims. The court deemed the evidence presented substantial enough to establish a discrimination case. This substantial payout compensates his former employee, Graham Chase Robinson. It also sends a significant message about accountability for workplace discrimination, even within high-profile organizations.
Canal Productions, co-founded by Robert De Niro, now faces financial repercussions and potential reputational consequences. In the legal proceedings, Robinson claimed that De Niro subjected her to gendered language, such as derogatory terms like "bitch." He alleged that the responsible parties assigned him tasks outside his professional duties, including requesting that he scratch his back and perform non-work-related activities.
Initially hired as De Niro's executive assistant in 2008, she later assumed the role of vice president of development and finance at his company, Canal Productions, in 2017. Despite her lofty position, Robinson claimed she was burdened with administrative responsibilities. In addition, she was treated as "De Niro's wife" in the office. Among her duties, she was asked to perform personal tasks such as mending his clothes, tying his ties and buttoning his shirts.
Response from Robert De Niro and Canal Productions About the Gender Discrimination Case
As news of the verdict broke, there has been anticipation for responses from Robert De Niro and Canal Productions. We will have to wait and see how they deal with the verdict and whether they introduce internal changes. They may also make statements about the work culture at Canal Productions.
This case against Canal Productions adds to the growing discourse on gender discrimination within the entertainment industry. High-profile cases spotlight individual instances and contribute to a broader conversation about the need for systemic changes to promote inclusivity, diversity, and equality.
In conclusion, the gender discrimination lawsuit against Canal Productions is significant. In the ongoing battle against employment discrimination, the company co-founded by Robert De Niro faces serious problems. The impact of the verdict goes beyond the financial settlement. The process highlights the importance of holding all organizations accountable for promoting fair and equitable workplaces. The industry closely follows this development, encouraging a more inclusive environment in the entertainment sector and beyond.
Featured Image Via Canal Productions
I am a circus aerialist influenced by Dick Grayson and Spider-Man. Fortunate to write about the characters that inspired me. I also have a Bachelor's degree in Political Science and a Master's degree in International Trade.
Leave a comment