Revealed: The 2022 Celebrity Weddings that Have Broken the Internet So Far
Hollywood's hottest newlyweds Brooklyn Peltz Beckham and Nicola Peltz Beckham have officially tied the knot… 
2022 has already been a notable year for love and romance; with a whole host of celebrity couples walking down the aisle and saying the two important words 'I do'.
With this in mind, the team at WeThrift have gone through the 'gram to rank and reveal the celebrity wedding photographs that have broken the Internet so far this year.
Kourtney Kardashian and Travis Scott – 4.3 million likes
Credit: @kourtneykardash
And the crown for the most-liked wedding announcement goes to Kourtney and Travis!
The loved-up pair said "I do" in Las Vegas just five months after they got engaged in Montecito. Tying the knot in the Sin City, the ceremony happened at the One Love Wedding Chapel, just hours after the drummer played at the Grammys.
Low-key but ever so wholesome, Kourtney and Travis gave their vows and danced the night away with an Elvis impersonator, who officiated the 30-minute ceremony.
Patrick Mahomes and Brittany Matthews – 1.5 million likes
Credit: @patrickmahomes and @brittanylynne
When it comes to fairytale weddings, NFL star Patrick Mahomes and wife Brittany Matthews certainly pulled out all the stops – just look at that grand floral wedding arch!
Over a year after Mahomes popped the question, the couple got married in Maui, Hawaii.
Brooklyn Peltz Beckham and Nicola Peltz Beckham – 1 million likes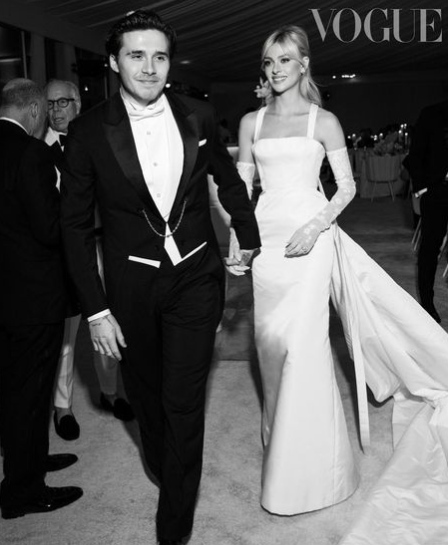 Credit: @brooklynbeckham
It's been a wonderful weekend of celebrations for the Beckhams.
In a star-studded wedding which included famous revellers such as Eva Longoria, Venus and not one but two Spice Girls, the fresh newlyweds took their love to the next level.
And it comes as no surprise that this grand Palm Beach wedding had a hefty price tag on it, costing $3.5 million.
Michael Clifford and Crystal Leigh – 822,156 likes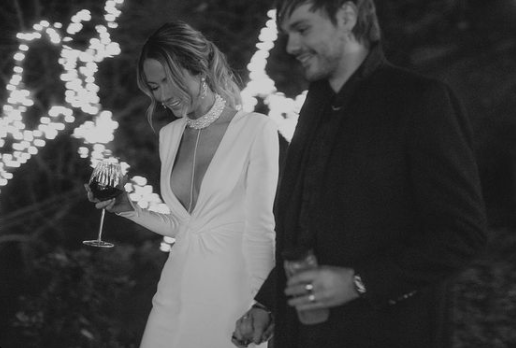 Credit: @michaelclifford
Earlier this year, 5 Seconds of Summer guitarist Michael Clifford announced he has secretly been married to his wife Crystal Leigh for a year.
This intimate ceremony took place with just 15 of the couples' closest friends – including the 5 Seconds of Summer boys.
Michael and Crystal have since revealed they are going to have their official wedding in Bali later this year.
Bonnie Wright and Andrew Lococo – 612,980 likes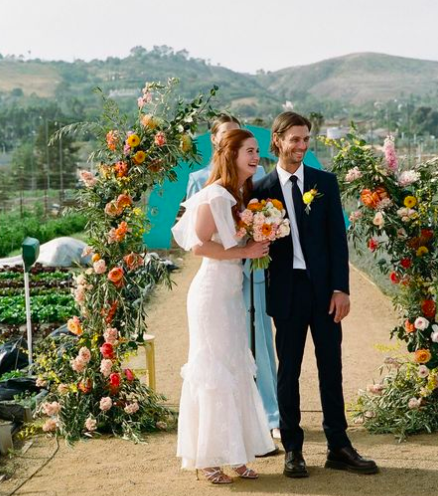 Credit: @thisisbwright
Bringing the magic of Hogwarts to her gorgeous outdoor wedding, Harry Potter star Bonnie Wright wed her partner Andrew Lococo just last month.
Wearing a 1930s vintage dress, it's safe to say that Bonnie looked flawless alongside Andrew, who looked dashing in his Prada suit.
Billie Lourd and Austen Rydell – 360,534 likes
Credit: @praisethelourd
Almost a year after getting engaged and welcoming their first child together, actress Billie Lourd and her partner Austen Rydell tied the knot in Cabo San Lucas, Mexico, on March 12.
Not to mention, the world was simply taken back by the stunning wedding photos of the couple, who look like they just got married on a cloud.
Jonathan Bennett and Jaymes Vaughan – 87,739 likes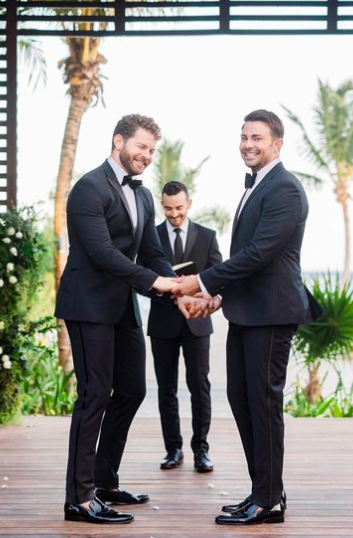 Credit: @jonathanbennett and @jaymesv
Plot twist: Aaron Samuels didn't end up with Cady Heron but instead ended up with the love of his life, Jaymes Vaughan.
In a beautiful ceremony in Mexico filled with more than 100 friends and family members, Jonathan and Jaymes promised each other forever, looking ever so happy and content.
Content Provided by – wethrift.com/tag/entertainment
Press releases from creators, studios, and artists announcing their latest exciting projects. If you want to see your press releases here, send an email to [email protected]
Leave a comment