Put Away Your Bankruptcy Barrel: Global Box Office Hit Record High
Despite hand-wringing that 2019's box office take would be a disappointment, the global box office results reveal a record high. Ticket sales garnered a staggering $42.5 billion (with a "b") last year. So, of course, Hollywood execs are disappointed. Why would that be?
The Global Part is Carrying a Lot of the Global Box Office
The dismay stems from the fact that it means Hollywood's worst fears about 2019 receipts turned out to be true. In the United States, the box office hit only, I say with bemused emphasis, $11.4 billion. Why, I remember when you could buy 2 candy bars for that paltry amount and still have money left over for the nickelodeon!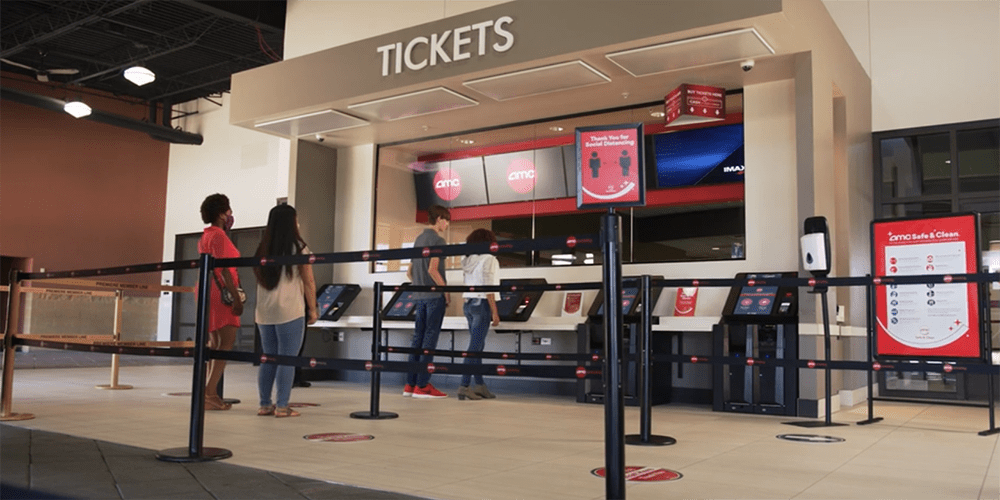 Image Credit: AMC Theaters
In actuality, though, that infinitesimal number represents a drop of 4% from 2018. But that's not bad news or at least, it shouldn't be. The foreign box office brought in over $31 billion, the first time in history that global receipts have surpassed $30 billion. In addition, it's kind of a pipe dream to succeed 2018's results. 2018 was the highest-grossing year in…ever. 2019 coming in as the 2nd highest-grossing year shouldn't be a disappointment. But this is showbiz, baby, and it's built on pie-in-the-sky fantasies and crashing disappointments.
What Does This Say for the Future?
One of the reasons 2019's US box office ended up lower than the previous year was that less movies earned more than $500 million. So while 2019 had 8 billion-dollar earners compared to 2018's 5, the money further down the list wasn't comparable. This could be a bad sign for fans of smaller movies, as studios may rely more on blockbuster films (or films for "grown male nerd childs," as Marc Maron called the MCU films), rather than "waste" budgets on less sure bets.
However, Hollywood will have to get over it. There are less event movies planned for 2020, so we should already prepare ourselves for smaller returns this time next year. In addition, original material, like Us, Once Upon a Time… in Hollywood, and Knives Out did quite well last year. I saw Ford v Ferrari with all of your fathers and we liked it very much. So let's not give up on middle-earners yet, shall we?
Yes, there were some high-profile flops in 2019. That being sad, no one told those clowns in Hollyweird to make a glow-in-the-dark nightmare about some dang human-nosed cats that sing. But they did it anyway and that's just the cost of making movies. Sometimes you win some, sometimes you lose some, and sometimes you earn over ELEVEN BILLION DOLLARS in the United States alone and pretend like it's a letdown. But take heart, film studios–the streamers haven't killed you yet.
featured image via Marvel, a subsidiary of Disney, who had 6 billion-dollar earners last year. SIX.
Salomé Gonstad is a freelance writer who grew up in the swampy wilds of south Alabama. When she's not yelling about pop culture on the internet, she's working on a supernatural thriller about her hometown. Also, we're pretty sure she's a werewolf. Email her at [email protected]
Leave a comment