Podcasts By Your Favorite DC Characters Coming To Spotify
Podcasts have taken the world by storm over the past few years. The platform has been used for everything, from entertainment purposes to hearing about the mundane and daily activities that we all go through. Whatever you fancy, there's a podcast out there with your name on it. While you may enjoy listening to podcasts where people talk about your favorite movies or comic book characters, you may soon be able to listen to one voiced in character by them. Spotify has signed a deal with Warner Bros. to create scripted podcasts based on DC heroes and villains.
Spotify Creating DC Character Podcasts
The new deal has been made with Spotify, Warner Bros., and DC Entertainment. They will create and release exclusive podcasts for Spotify. These podcasts will be narratives and scripted. It's unclear who is behind the writing, though Peter Giardi at Warner Bros. Television is acting as the creative lead.
The podcasts will be voiced by characters from DC's collection of heroes and villains. This may include characters like Superman, Batman, Wonder Woman, and more. Whether we'll hear the familiar voices of actors who have played them in the past is currently unknown. However, it has been confirmed that the plots that these podcasts will follow aren't related to existing media, so there's a good chance we'll hear from all new voice actors.
Image via Warner Bros.
What We Might Be Able To Expect
There are already numerous results when you search up "superhero" or another similar phrase on Spotify or Apple Podcasts. They range from folks in the entertainment industry talking about superheroes to podcasts voiced by children where they speak in admiration of why they love comics. However, the deal with Spotify to create podcasts with DC characters will take these kinds of podcasts to the next level.
Hearing a scripted podcast voiced by someone in character as your favorite hero or villain will feel more like an audiobook or television show compared to your typical podcast. A common reason for listening to podcasts is that it can help you feel like you're apart of the conversation and are privy to the day-to-day stories that people face. A superhero podcast takes elements of that, sure. I'd love to hear Harley Quinn spill the whacky details of her life and act like she's right there on the couch hanging out with me.
These podcasts are sure to be different than anything we've seen before because we know these characters. We have seen them over and over again in film and written across hundreds of pages of comics. There are already expectations of what we can expect to hear from them, and so it will feel more like an extension of what we're already used to rather than the niche interest-sharing we often see through podcasts. I imagine it will be treated as a spin-off of their existing content. Though, it'll be exciting to see if any new characters are introduced and exist only in the DC podcast universe.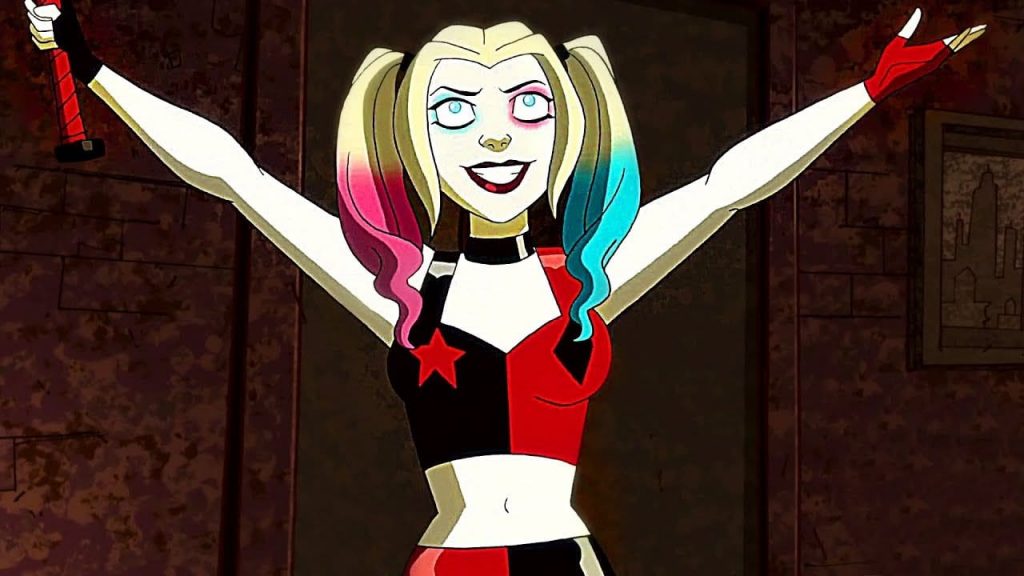 Imagine hearing her using podcasts to rant. I know I'd be listening. (image: Harley Quinn, WB Animation)
An Updated Future Of Comic Book Characters
Adaptations of comic book characters have been a thing for decades. The transition from comic book to the big screen took years, though it's now hard to imagine a time where superhero movies weren't an integral part of cinema. In fact, many people experience their first introductions to these heroes through film and television. Will the next generation experience heroes through podcasts before they ever see them on screen?
There is currently no announced release date for the Spotify podcasts voiced by DC characters. You can keep an eye on ComicYears for the latest updates once they're announced!
Hearing from heroes and villains through podcasts isn't something that many of us would have ever expected. However, it's surely an innovative and exciting premise. Though I've exclusively listened to podcasts on Apple in the past, this may be enough to have me considering a switch to Spotify. What about you? Is hearing podcasts voiced by the characters you know and love (or loathe) something you're excited about?
Featured image via Warner Bros. Pictures. Now, just imagine a podcast hosted by Batman AND the Joker.
Meghan Hale is the kind of movie lover that has a "must watch" that is a mile long... and growing. When she isn't talking about the latest film and television news she is writing one of her many in-process novels, screaming film trivia at anybody who will listen, and working as a mental health care professional. Follow her on Twitter @meghanrhale for some fun theories and live reactions to all things entertainment.
Leave a comment