Report: Oscar Isaac Tapped To Star In Marvel Moon Knight Series For Disney+
From Poe Dameron to Gomez Addams to Duke Leto Atreides in Dune, Oscar Isaac is quickly becoming a genre darling. The Ex Machina actor will soon suit up in the Marvel Cinematic Universe, according to a new report. Oscar Isaac reportedly will star as Marc Spector in the Marvel Moon Knight Series on Disney+. While no director has yet been named nor filming dates set, Jeremy Slater of Umbrella Academy fame will develop the series and lead the writers' room.
Now that Oscar Isaac is set to play Moon Knight in the Marvel series, this caps off the new MCU characters announced for Disney+. Kamala Khan, Ms. Marvel, will come to life thanks to newcomer Iman Vellani. Also, Tatiana Maslany is reportedly set to play She-Hulk, however the actor recently denied she was even in consideration for the role. It's also very likely that these characters will transition from the Disney+ small screen to feature films, if only as supporting characters. Also, worth noting, is that Marvel Studios will start to get the rights back to their characters from the collaboration with Netflix that brought Daredevil, Jessica Jones, Luke Cage, and Iron Fist to life.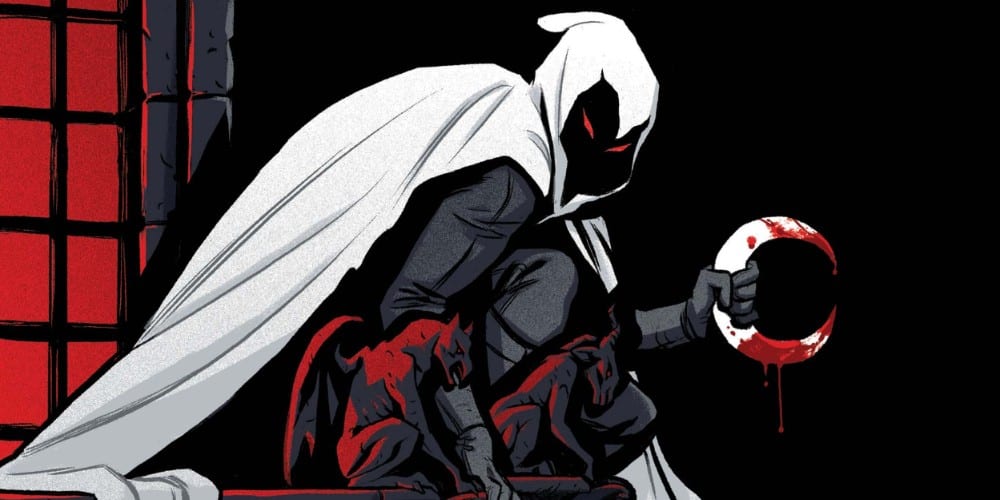 Image: Marvel Comics
Moon Knight is one of Marvel Comics' lesser-known characters but is something of their version of Batman. You can find out all about him in our character guide to Moon Knight. However, in short, he's a man who struggles with mental and identity issues while also serving as the vessel for the power of an ancient and vengeful god.
Playing Moon Knight will not be Isaac's first performance in the Marvel Universe, however. He played Miguel O'Hara, Spider-Man 2099, in the post-credits scene for Spider-Man: Into the Spider-Verse. No word on whether or not he's in the sequel.
What do you think of Oscar Isaac as Moon Knight in the Marvel series on Disney+? Tell us your thoughts in the comments below.
Featured image via Lucasfilm
h/t Deadline.com
Joshua M. Patton is a father, veteran, and writer living in Pittsburgh, PA. The first books he read on his own were comics, and he's loved the medium ever since. He is the greatest star-pilot in the galaxy, a cunning warrior, and a good friend. His book of superhero short stories, Tales of Adventure & Fantasy: Book One is available as an ebook or paperback from Amazon.
Leave a comment