New Half-Life Game Answers Many, Many Prayers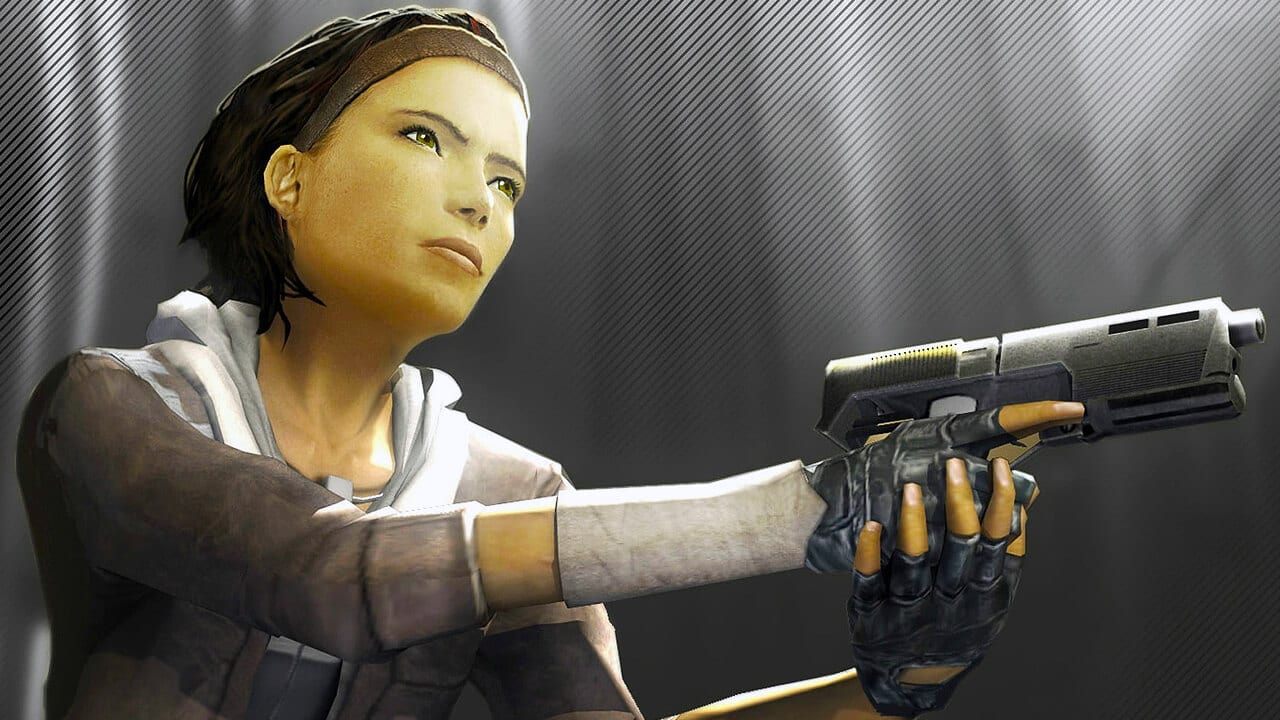 Before memes were memes, there was one joke in the gaming community to rule all jokes. Someone would post an image or a fan theory to a comment section or a Reddit thread trying to prove that Half-Life 3 was on the way. Sometimes, it'd be a relatively promising rumor, like a DOTA 2 map where a rock formation somewhat looks like a 3. Other times, it'd be Charlie Day from It's Always Sunny in Philadelphia screaming "Pepe Silvia" levels of frantic and insane. Either way, fans wanted Half-Life 3. Heck, I really want Half-Life 3, but I had come to terms with it never happening. Now, Valve is developing a new Half-Life game, and the internet is living for it.
The Cult of Half-Life
Half-Life, Half-Life 2, and its episodes are some of the greatest first person action games ever made. The series is still one of the best puzzle-shooter hybrids in existence, spawning countless other attempts to bridge two genres so fluidly. When Half-Life 3 never came, fans waited hopefully, then anxiously, and then settled into an enervated desperation. Why though, many ask who haven't played Half-Life games? Well, to be honest, it's a lot of hype and nostalgia, but the game is still something that broke ground on many levels of game design and structure.
For example, scripted scenes to push the story forward weren't really commonly used up until Half-Life was released in 1998. Likewise, having total control over the main character at all times was a new freedom. We really hadn't seen something like that in a video game. Plus, for 1998's hardware, Half-Life looked really great, and Half-Life 2 looked even better in 2004. It's not fair to say the games are overhyped, because they really are this particular moment in the industry's history where we saw the future before we ever knew it was what we wanted. 
Valve's Transformation in the Industry
It's insane to think that Valve's first game was Half-Life. Less than 15 years later, the company was worth $3 billion USD. Of course, much of that profit came from things other than actual games, including the Source engine, the Steam PC gaming store, and a major transition to services rather than continuous game development. It's been a long time since we've seen a new game from Steam, and no we're not counting the DOTA 2 inspired card game Artifact. So, you can imagine the joy gaming fans felt when Valve said they were working on three new games for their VR platform. Could Half-Life 3 finally be a reality? Technically, no. But, we're getting the next best thing: Half-Life: Alyx. 
Image Credit: Valve
A New Half-Life Game? Dreams Do Come True
We know so little about this game that it's not fair to speculate. But hey, life isn't fair is it, so here we go. The game is not a full blown sequel, given its title, but that's fine. A Half-Life game in 2019 is something I never thought I would get to write about. Alyx almost certainly refers to a central character in the series, Alyx Vance, who was last scene mourning the loss of her father in a truly emotional fashion. It's been 12 years since Half-Life: Episode 2, so who knows where this is going to pick up. Fans will learn more about the game this Thursday during a Valve announcement event at 10am PST. 
Fans might discredit Valve for taking a series so many people love and moving it to VR, but guess what? That's business. Valve wants you to buy their VR platform, and what better way than putting a new Half-Life game on its roster? New platforms are always up against the norm, and VR is no exception. It's not easy to convince people to play video games in a new way; just ask those desperately hoping the Google Stadia launch goes better than expected.
The important thing is we're getting new Half-Life content. If Valve uses its other two games in development to put out a Left 4 Dead game or a Portal follow-up, I might sob actual tears.
Thanks for choosing Comic Years for your news on gaming, comic books, and pop culture!
Taylor is the Gaming Editor of Comic Years and a lifelong fan of video games. He holds two degrees in Political Communication and wrote a Master's Thesis on resistance movements, race, and the exploitation of college athletes. His wife and two Toy Australian Sheppards keep him sane.
Leave a comment