New Fortnite Skin From Star Wars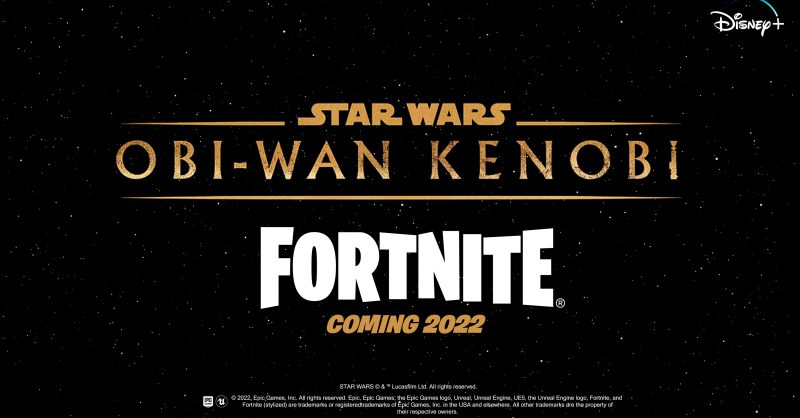 Star Wars fans, hold on tight – there's a new Fortnite skin coming! As you might expect, this skin is coming from a galaxy far, far away. Lucasfilm and Epic Games teased the new skin way back on Star Wars Day. However, today, they confirmed that a new Fortnite skin is indeed coming. You might be wondering what exactly this skin is…
Who is the New Fortnite Skin?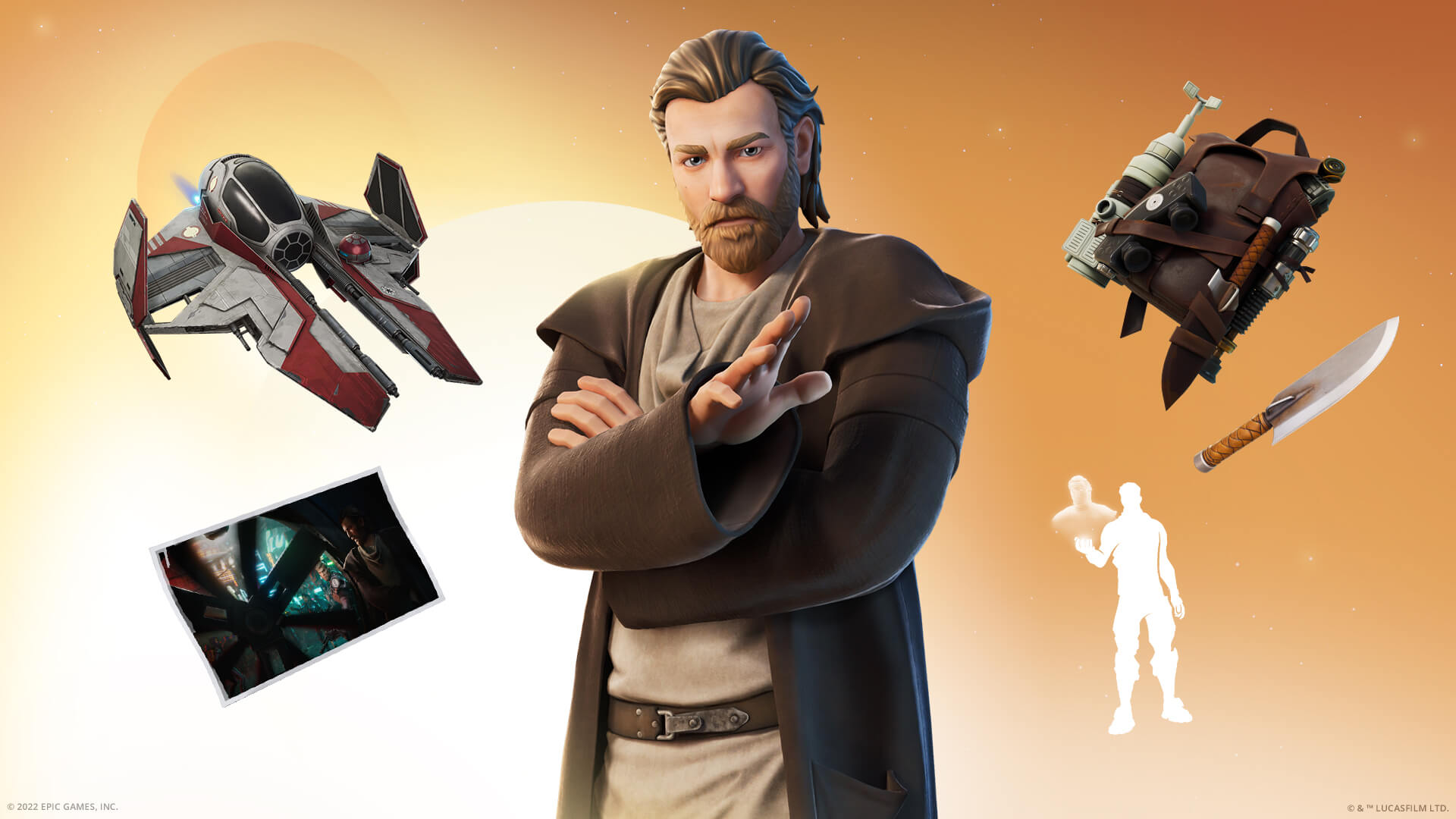 Image: Epic Games
It's Obi-Wan Kenobi! As you might expect, the new Fortnite skin is coming out on May 26th. This is exactly one day before the first episode of the Kenobi TV series premieres on Disney+. It's pretty good marketing if you ask us!
However, if you're looking for the character's classic look in the new Fortnite skin, you might be disappointed. Epic Games used the new Kenobi series to help them create this exclusive look. We've only seen glimpses of this from the Kenobi trailer and some of the promotional shoots for the series. However, we can expect this new Fortnite skin to be a lot of fun!
Buying the New Fortnite Skin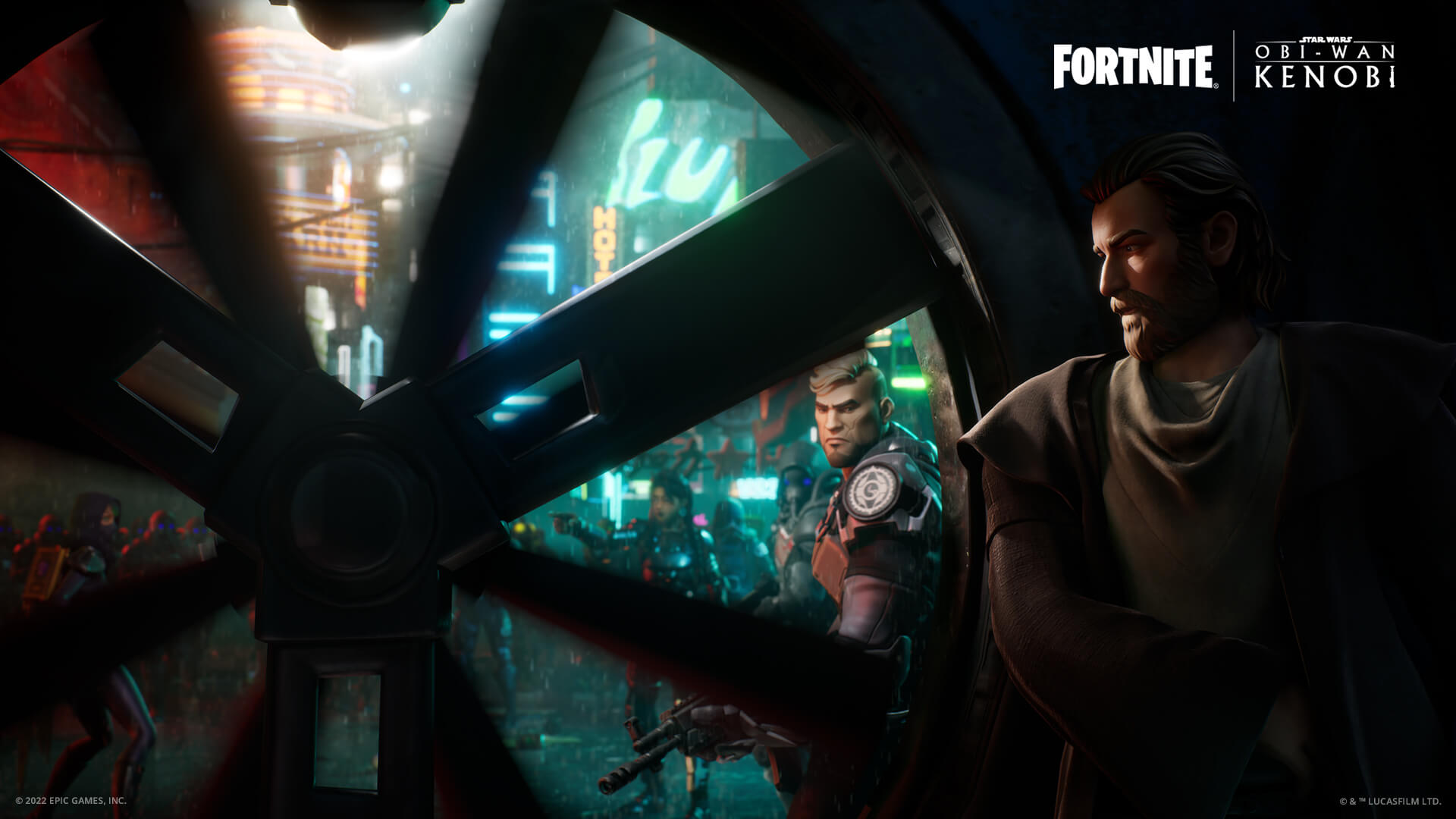 Image: Epic Games
What's more, you can purchase the new Fortnite skin in two ways. Either, you can buy Obi-Wan's skin by itself and customize your character to look like this Jedi Master. Or instead, you have the choice to buy the Kenobi skin as part of a bundle.
This bundle includes Obi Wan's Desert Essential back bling and a blade pickaxe. Both of these are perfect for those long nights on Tatooine! Additionally, this bundle also includes a new emote, which is titled "important transmission." Sadly, Epic Games opted not to use Obi-Wan's famous "hello there" line for this emote. Also, we would've liked to have seen Obi-Wan wielding his famous blue lightsaber in Fornite. We're not too sure why Epic Games avoided both of these options.
As well as this, the new Fortnite skin bundle has an exclusive loading screen, which features Obi-Wan himself. If that wasn't enough, the bundle has a new mode of transport for Obi-Wan, too. This comes in the form of his Jedi Starfighter, which you might recognize from Revenge of the Sith.
Obi-Wan in Fornite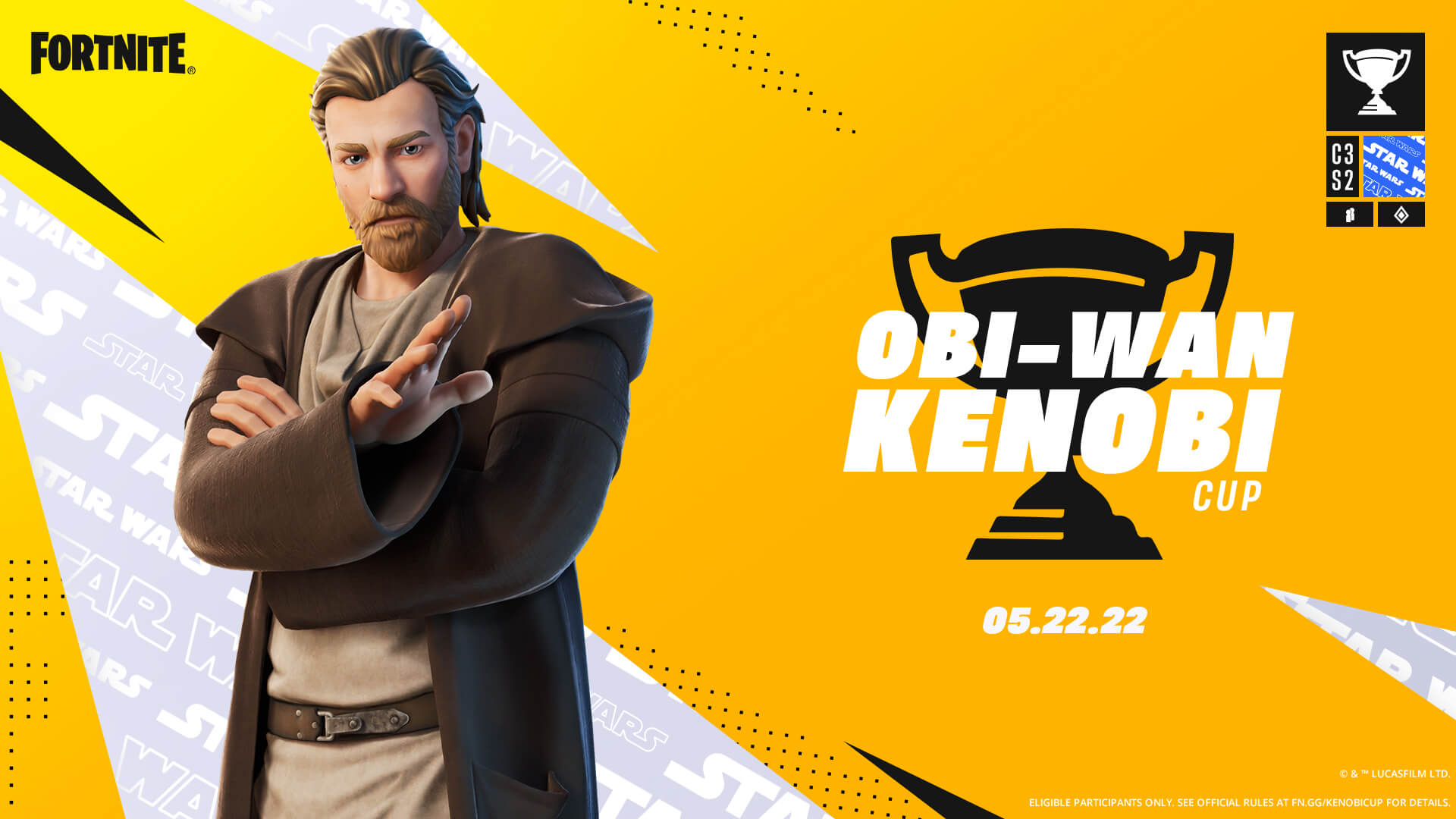 Image: Epic Games
If you're looking forward to buying the new Fortnite skin, you've only got a few days left to wait. Both the bundle and single skin will drop in just under a week. As well to this, Epic Games have an exclusive Obi-Wan Kenobi-themed event coming on May 22nd. This is titled the "Obi-Wan Kenobi Cup," and winners will be handsomely rewarded!
If you manage to win the event, you have the chance to win the new Fortnite skin. This special cup will also herald the return of other classic Star Wars items to the game. Namely, these come in the form of lightsabers and the E-11 blaster. You might recognize these items if you played the game during Star Wars Day.
Another New Fornite Skin?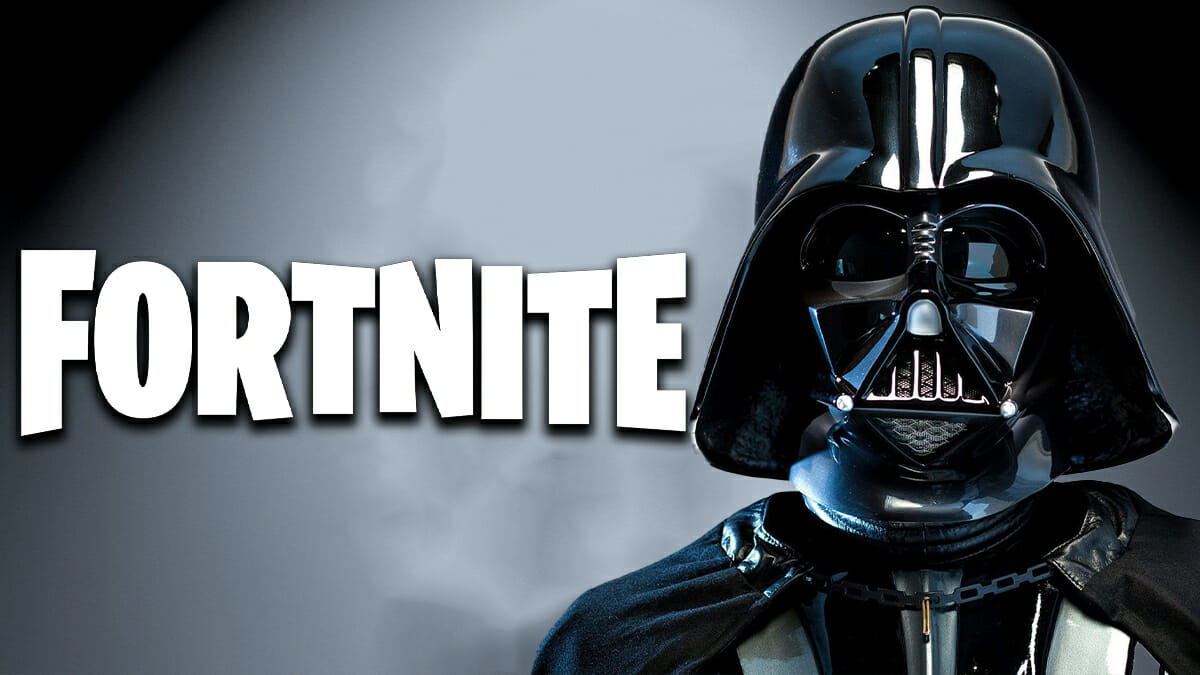 Image: ImEntoYT (Twitter)
However, it seems like that's not all for Star Wars and Fornite. In fact, there are plenty of rumors floating around that Darth Vader might appear as a new Fortnite skin next month. Supposedly, this will be part of the new season starting on June 4th. Apparently, Vader will either be a new skin or a new boss for Fornite fans to battle against.
If this rumor is true, it's not clear if we'll need to buy Vader separately. He might be included as part of the "battle pass" for the next season. However, it's important to remember that this news about Vader is still just a rumor at the moment. There's no word on if it's just speculation.
Either way, if it does turn out to be true, seeing Vader and Obi-Wan in the game is going to be so much fun. You can pick up the new Fortnite skin on May 26th at 8 PM ET.
Hi! I'm Arvyn, and I'm an English teacher from the UK. I've been teaching English online for over 4 years to students from all across the world and all ages. Outside of work, I'm a huge fan of reading, video games, and playing with my adorable kitties. See ya!
Leave a comment