Marvel Announces New Black Panther Character Through Children's Picture Book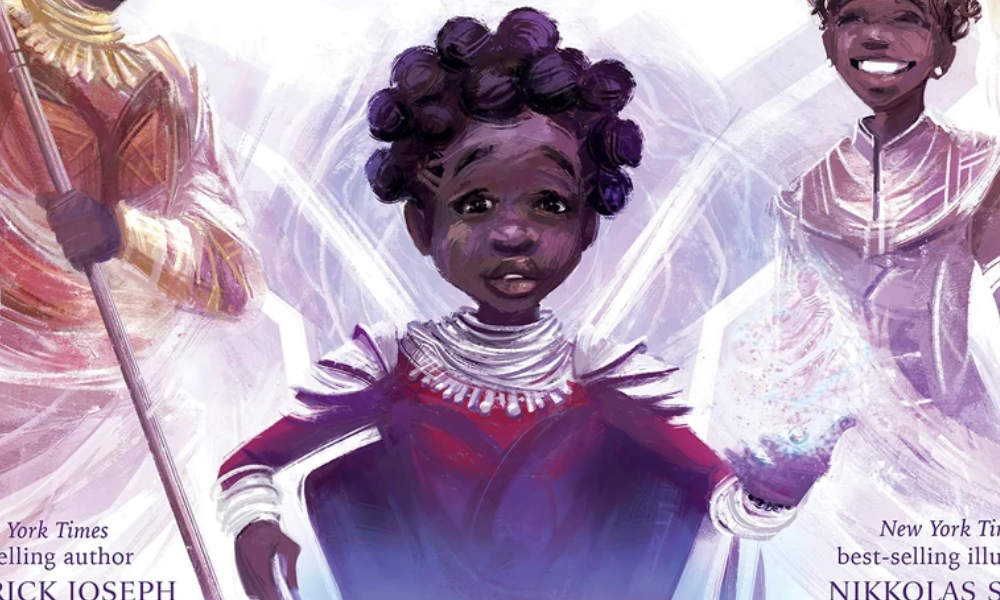 Marvel features a new Black Panther character through a children's picture book entitled Black Panther: Wakanda Forever: The Courage To Dream. 
We're a few months away from the premiere of the most-awaited sequel of Black Panther. Black Panther: Wakanda Forever will be the sequel of the blockbuster Marvel movie that came out in 2018. The movie's trailer has already given us a somber and emotional sneak peek about the passing of Chadwick Boseman, who played T'Challa in the MCU.
While the movie might end T'Challa's story in the MCU, his legacy would live on as another character will surely take on the mantle of the Black Panther. Whether it'll be Shuri or not, we have to wait until the sequel hits the theatres.
Aside from the debate on who'll become the next Black Panther, Wakanda Forever will feature new characters from Marvel Comics. Tenoch Huerta's King Namor, Dominique Thorne's Riri Williams, and Mikaela Coel's Aneka would make their MCU debut in this film.
Riri Williams' appearance in the film is a prelude to her character's solo Disney+ series. And recently, leaked on-set photos of Ironheart have leaked online, showing the first look at Williams' Ironheart suit. Meanwhile, Aneka will take us into a new depth of Wakanda as the character will introduce us to another group of incredible fighters, the Midnight Angels.
Now, Marvel announced that they'd be releasing a children's graphic book within the Black Panther universe. The book will showcase a new Black Panther character.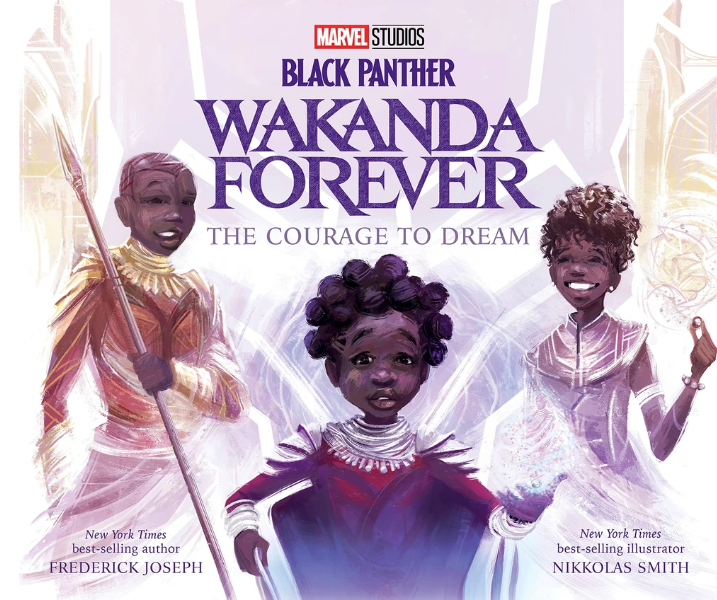 Marvel
Assata, the new Black Panther character
The new children's book Black Panther: Wakanda Forever: The Courage to Dream is about a young girl's journey to becoming a member of Dora Milaje. However, because of her disability, she was forced to let go of that dream, but through meeting new friends, she reignited her dream once more. You can read the press release of the book from The Root below:
" a young Wakandan who hopes to become one of the Dora Milaje, the warriors who protect Wakanda. But because of Assata's disability, she lets go of her dream. Assata's light shows through all the same, introducing her to surprising friends: the princess Shuri, the warrior Okoye, and the powerful M'Baku. But only Assata can give herself what she's missing: the courage to dream."
The book is written by New York Times bestselling author Frederick Joseph and New York Times bestselling illustrator Nikkolas Smith. In an interview with The Root, Joseph mentioned that Assata's story is a "story of perseverance and hope" just like Black Panther, and her story is a reminder for everyone to let go of their dreams.
 "Black Panther in many respects is a story of perseverance and hope, which is at the core of everything I wanted Assata to stand for: a young girl who can remind children and adults alike to never give up on our dreams."
Meanwhile, Smith, who has previously worked as a concept artist on Wakanda Forever, mentioned that Assata's story resulted from his immersion in the characters and surroundings of Black Panther. 
"I had a lot of Wakandan background characters in my head to draw from. Imagining what some of their backstories were, I sketched multiple 'speed paintings' to create new Wakandan characters who populate these beautiful villages, schools, and homes." 
The impact of this new character
Without a doubt, Black Panther was a cultural phenomenon. Seeing a Marvel movie mainly comprised of people of color was unheard of until the Black Panther came out. The movie represented the people, identity, and culture of the Black community.
With the new Black Panther character, the book aims to represent another sector of the society often neglected — Black children with disabilities. For Black children with disabilities to see Assata strive and thrive despite her condition is something we're looking forward to seeing.
Black Panther: Wakanda Forever: The Courage to Dream will come out on November 1st. 
Paul is many things. He's a fan of anime, superheroes, and everything in between. He dedicates his downtime to annoying the heck out of his cats and dog.
Leave a comment