Netflix Movie Damsel with Millie Bobby Brown Coming in 2023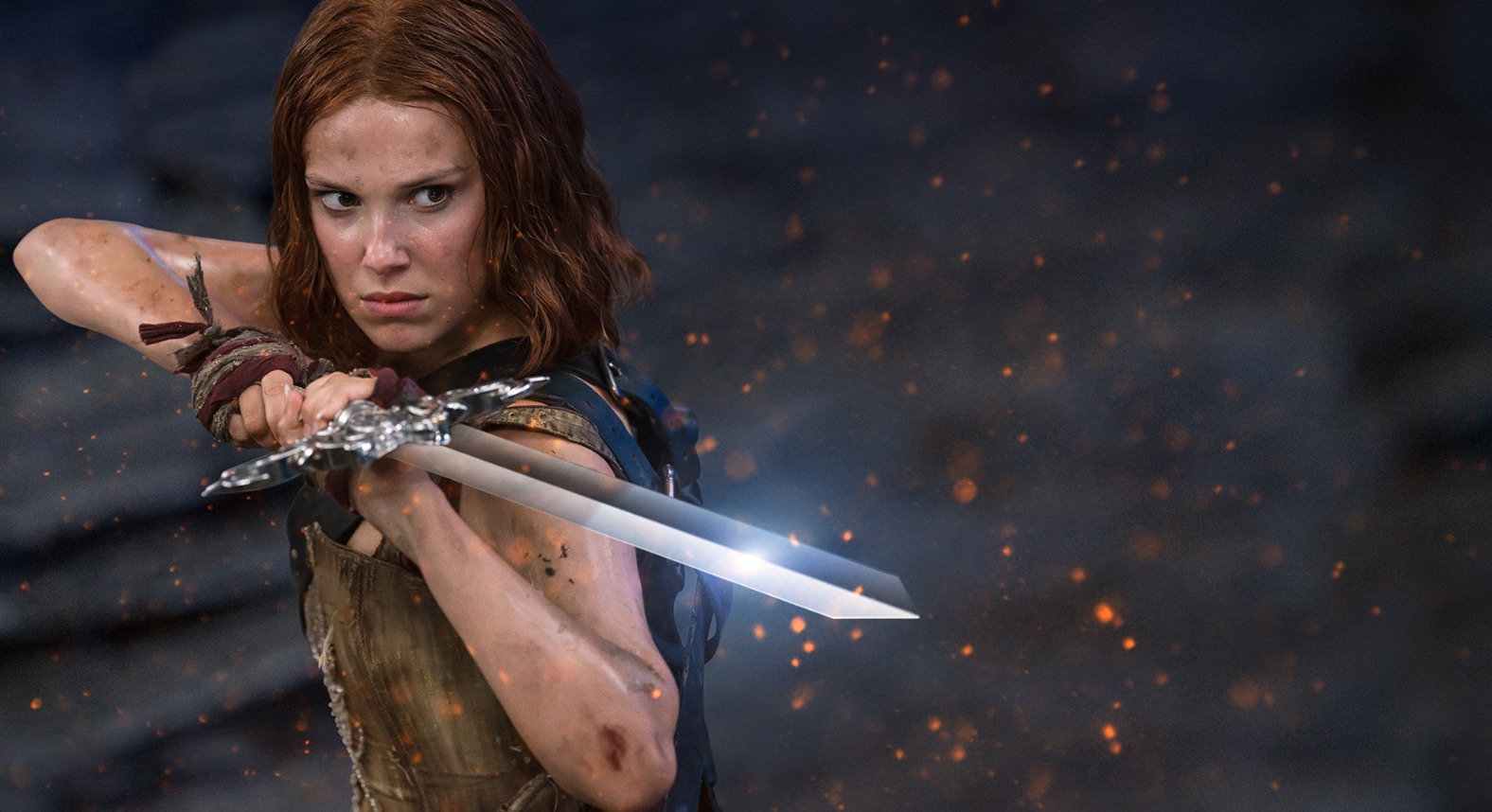 The teen star Millie Bobby Brown grew right before our eyes. When she joined the cast of the Netflix original series Stranger Things back in 2016, she was only 12 years old! Now, the 18-year-old superstar is going to be a lead female character in the upcoming Netflix movie Damsel. Read on to find out what we know so far. 
What is Evelyn Skye's Damsel about?
Netflix has picked up so many amazing books to adapt these few past years. From Bridgerton to They Both Die at the End, we will now also see the Netflix movie Damsel. Evelyn Skye's Damsel tells the story of a young girl Elodie. 
Millie Bobby Brown will star as Elodie, a poor girl that accepts a marriage proposal from a wealthy prince. However, just upon accepting the offer she needs to complete a dark ritual. Elodie is about to find out the dark, gruesome truth behind the Aurean Kingdom. 
Moreover, she realizes that the wealth of the kingdom has a very high cost. Each year after the harvest season, the Kingdom of Aurea sacrifices a princess. Is Elodie going to be next, or is she going to defend herself? Who needs a Prince Charming when you can pick up a sword and fight?!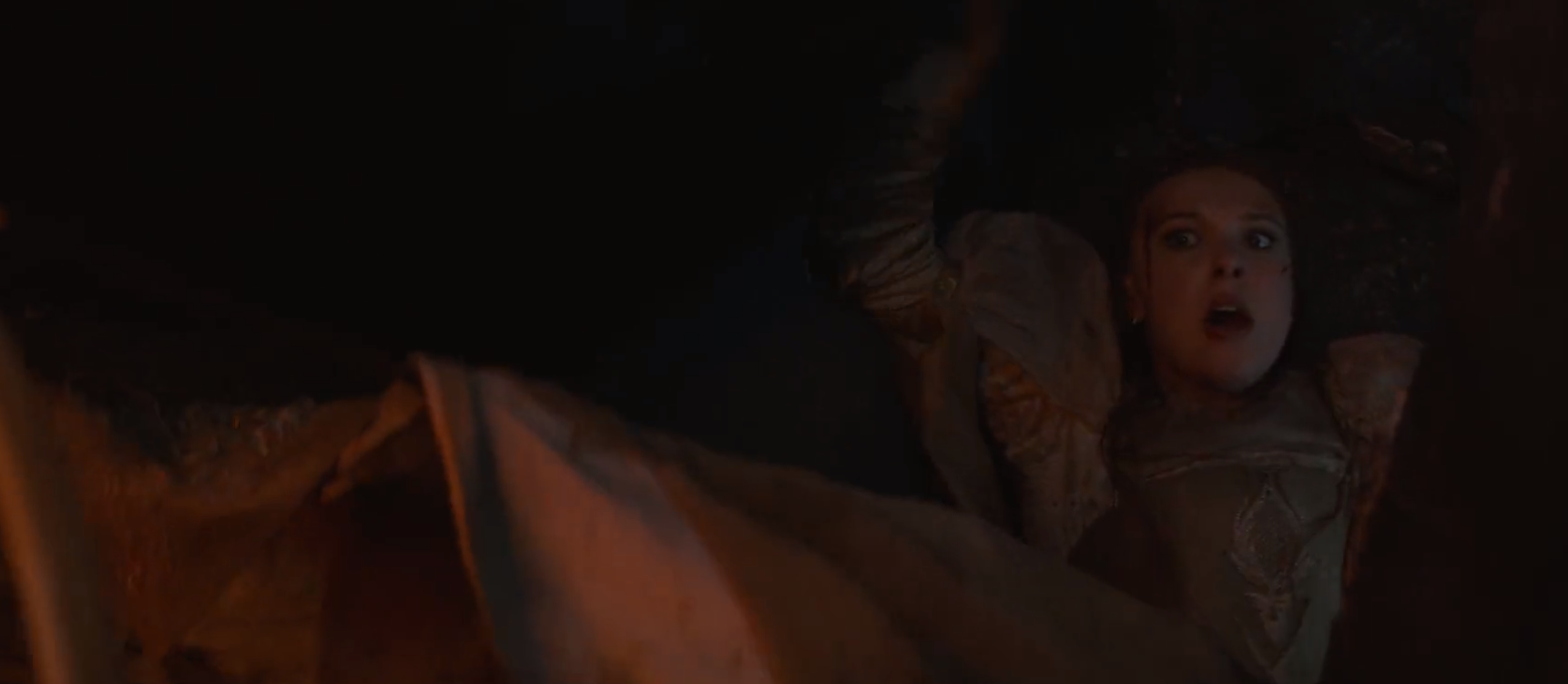 Millie Bobby Brown to Lead in the Netflix Movie Damsel
The young Netflix star Millie Bobby Brown is breaking all the viewership records with her major roles. After the leading roles in Stranger Things and Enola Holmes, she has landed yet another major role in the upcoming original Netflix movie Damsel. 
Moreover, Netflix just dropped the first view of the upcoming fantasy movie. In the short teaser video, we see Millie wielding a sword to defend herself from a dragon! Not gonna lie, it looks brutal. This doesn't come as a surprise since the budget was $70M!
On the same note, let's mention the team behind the movie. First things first, Juan Carlos Fresnadillo is going to direct the movie. Secondly, Dan Mazeau worked hard on the script, while Joe Roth and Jeff Kirschenbaum will serve as producers. Millie Bobby Brown, Zack Roth, Christ Castaldi, and Dan Mazeau are going to fill the executive chairs. 
When it comes to the release date, the Netflix movie Damsel is arriving in October 2023. Apart from Millie Bobby Brown, the main cast includes Robin Wright, Brooke Carter, Angela Bassett, Nick Robinson, and Shohreh Aghdashloo. 
The novel writer Evelyn Skye said herself that it's going to be a real 'treasure hunt' for the viewers to spot novel/movie differences. This is how true the screen adaptation is going to be to the book!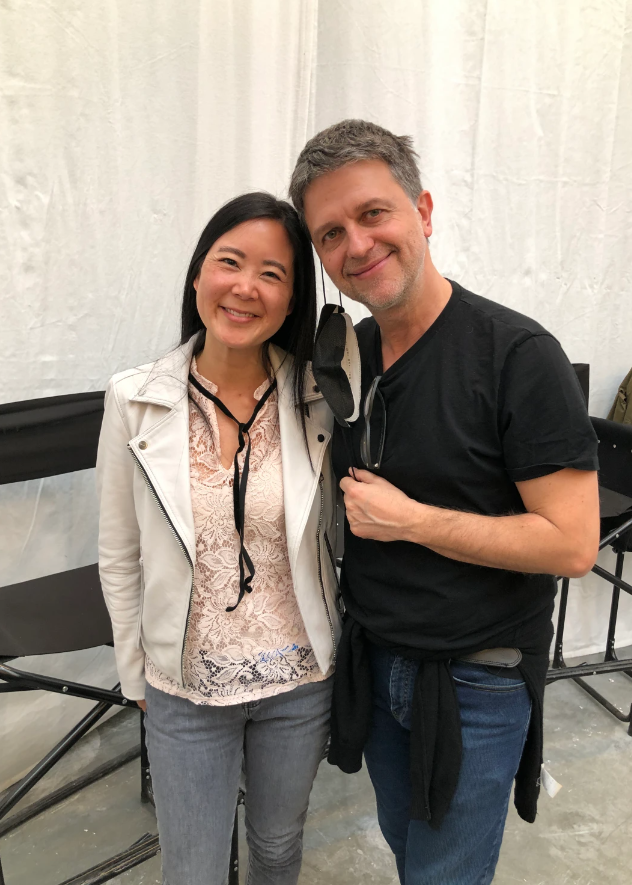 Evelyn Skye with the movie director
Obsessed with anime, all-things magical, collecting rare editions and funko pops, Natalija is a young writer who strives to read every comic and manga out there!
Leave a comment