Moon Knight New Trailer – The Questions To Answer In The Final Episode
Today, the official Twitter account of Moon Knight had just uploaded a new trailer. We can see a compilation of the best moments of the series in it. In addition, at the end of the trailer, we could also enjoy unreleased footage of the last episode of the season. This show has been one of the best series of Marvel Studios so far, and there is only one episode left to finish the season. However, many questions remain unresolved, and fans wonder if these questions can resolve in this final installment. Will this last episode be able to answer all the questions? Now let's take a look at the main ones with spoilers.
Moon Knight's New Trailer Just Released
A Moon Knight new trailer has been released through its official Twitter account. This shocking footage has been released to promote the last episode of the first season of Moon Knight. This series from Marvel Studios aired exclusively on the Disney + platform has been a resounding success.
This Wednesday, experience the epic season finale of Marvel Studios' #MoonKnight, only on @DisneyPlus. pic.twitter.com/qTV7UGm7G4

— Moon Knight (@moonknight) May 2, 2022
1.8 million households watched the premiere of Moon Knight during the first five days of the broadcast. It became the second most-watched series of the MCU (tying with Falcon and the Winter Soldier). These were the audience figures for the Marvel Cinematic Universe series:
#Loki – 2.5M US households
#MoonKnight – 1.8M US households
#TheFalconAndTheWinterSoldier – 1.8M US households
#WandaVision – 1.6M US households
#Hawkeye – 1.5M US households
1.8M US households watched the premiere of Marvel Studio's #MoonKnight in its first 5 days streaming on #DisneyPlus. What did you think of the first episode? pic.twitter.com/tD2p5RZZLY

— Samba TV (@samba_tv) April 4, 2022
Questions Raised by the New Moon Knight Trailer
Moon Knight's New Trailer hasn't revealed much information. The series still has many open fronts and questions yet to be answered. According to insider Amit Chaudhari, the episode will last between 42 and 45 minutes. Some fans are nervous that this episode can answer so many questions in such a short time. Here are some of them:
Will there be Season 2?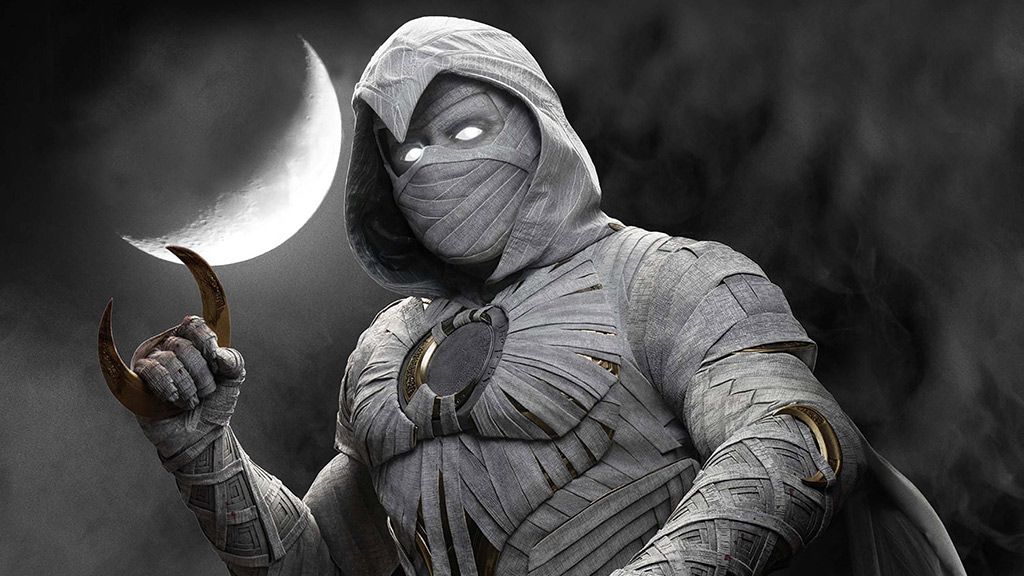 (Image: Marvel Studios)
For now, the only series in Phase 4 of the UCM that has a confirmed second season is Loki. Moon Knight, might be limited to just this premiere. However, if we pay attention to the Moon Knight new trailer, the description says, "This Wednesday, experience the epic season finale of Marvel Studios". Here it refers to the end of the "season" and not "series".
Ethan Hawke, the actor who plays Arthur Harrow, commented the following in an interview with Entertainment Weekly.
"One of the surprises for me was the process. We developed all the episodes, and we had Mohamed and this team of Justin and Aaron , and everyone was present for all the rehearsals. Now, it's only my second limited series, but I've never seen that happen."
Despite calling the series "Limited" to this season, it's not ruled out that we may see the character in other Marvel Studios productions.
Will we have a Final Cameo?
If you haven't seen the series WandaVision or Hawkeye, watch out because we will talk about spoilers. We had two important cameos in these two predecessor series to Moon Knight. In WandaVision, we had the stellar appearance of Evan Peter, who gave life to Pietro Maximoff/Quicksilver in the X-Men movie saga. Meanwhile, in the Falcon and Hawkeye show, we saw Daredevil's version of Kingpin, played by Vincent D'Onofrio.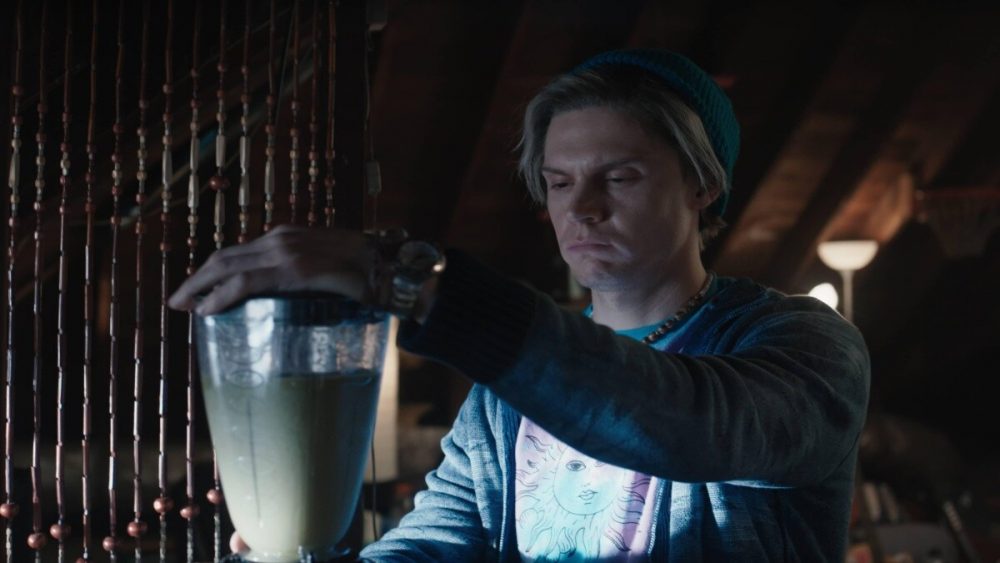 Image via Disney+.
At the moment, no statements or images have been leaked regarding any cameo. Moon Knight New Trailer has also not given us any clues about whether any known personage might be featured. However, fans are eager to link this series with some event that happened in the UCM, and if there is something Marvel Studios does well is to listen to the fans.
Is Steven Grant Dead?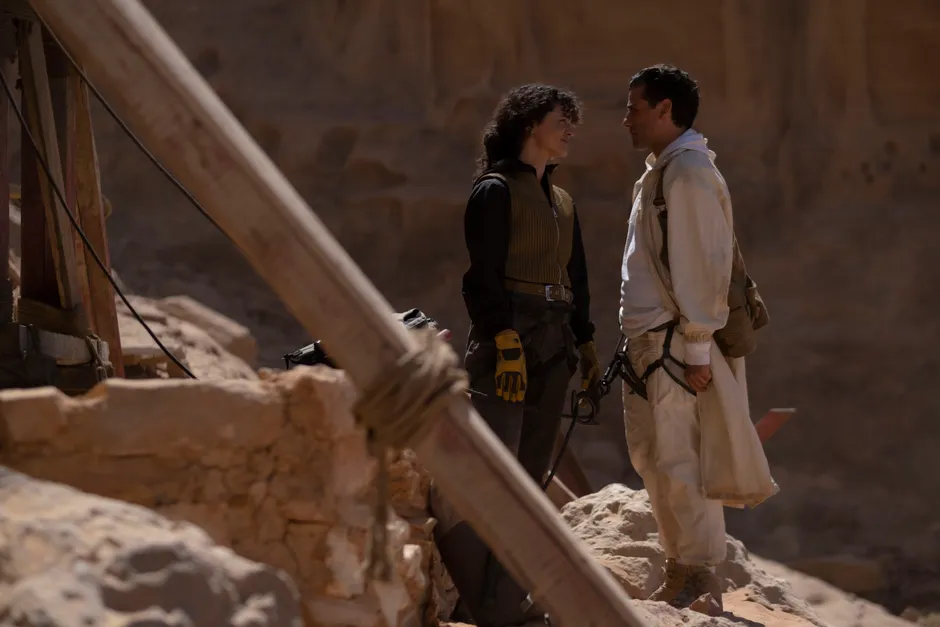 (Image: Marvel Studios)
In the last episode, we witnessed the "death" of Marc Spector's alter ego, Steven Grant. The character fell off the ship on their way to La Duat. However, it is a bit hasty to say that the character is dead since he is part of Marc himself. Most likely, the character will reappear in the form of a voice in Marc's head.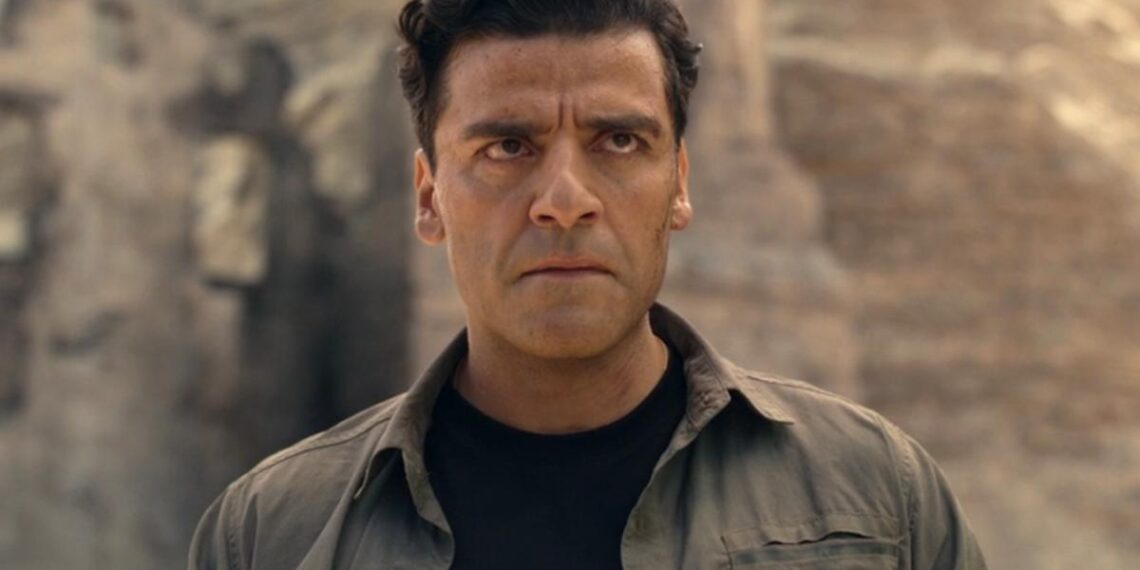 Image via Disney+
There are many more questions left unanswered. No doubt Moon Knight has been an exceptional series regardless of what happens in this last episode. What would you like to see appearing in the series finale? We'll read you in the comments.
Featured Image Via Marvel Studios.
I am a circus aerialist influenced by Dick Grayson and Spider-Man. Fortunate to write about the characters that inspired me. I also have a Bachelor's degree in Political Science and a Master's degree in International Trade.
Leave a comment