Miami NFT Week 2022 – Three Days of Innovation
If you are interested in the NFT world, one of the most significant events in the world is currently taking place in Miami. Miami NFT Week 2022 is underway, starting yesterday, April 1st, and ending tomorrow, April 3rd. It is three days full of networking opportunities and workshops to help different players in the sector to take their careers or business to the next level. The event includes top-level personalities such as entrepreneur and investor Mark Cuban, technology business expert Grant Cardone and Angela Antony, founder of the first game-based hiring platform. The exceptional host is Francis Suarez, mayor of Miami, a vast cryptocurrency and blockchain technology enthusiast.
Image via Comic Years
Agenda for the Three-Day Conference 
Miami is the perfect place to host an event like this. Each day is full of workshops, roundtables, conferences, and opportunities to make high-level contacts in this industry. In addition, Miami NFT Week is also holding cultural activities such as concerts and parties to provide a more relaxed atmosphere for attendees to share experiences. 
Day 1 – Main Stage Activities
The first day of the event began with Opening Welcome & Introductions. A Voyage Through Vayner NFT was the first conference on the main stage with the presence of Avery Akkineni and Erik LaPaglia. They addressed the company's characteristics and how the vision of the NFT should be long-term. Another exciting presentation on the Main stage was Fireside Chat presented by TradeStation Crypto. Tillman Holloway, Tanya Sam, and James Putra were in charge of this seminar.
Day 1 of #MiamiNFTWeek was nothing short of amazing. Thank you to everyone who came out and had a great first day. We can't wait to see you all for Day 2! pic.twitter.com/R9CQegxgdL

— #MiamiNFTWeek (@MiamiNFTweek) April 2, 2022
The Secret to NFT Utility with Dr. Amanda Kavner, Dogewood Captain, Peg Samuel, and Gareb Shamus showed people how valuable NFTs can be outside the virtual world. But undoubtedly, the presence of the Mayor of Miami and President of the U.S. Conference of Mayors Francis X. Suarez stood out. Suarez emphasized the importance of promoting technology, made a brief analysis of achievements, and discussed the promising prospects for the future of this industry.
Day 2 – Conferences Continue
Day two began with a welcome on the main stage, followed by the Founding Fathers of Miami NFT Week 2022 conference. Ted Lucas, Erik LaPaglia, and Gianni D'Alerta were in charge of this lecture. Their presentation was followed by Wax onchain Wax offchain, led by WAX co-founder William E. Quigley. The question Would you buy a home in the Metaverse? was also posed by Alvaro Nunez Alfaro and Daniel de la Vega.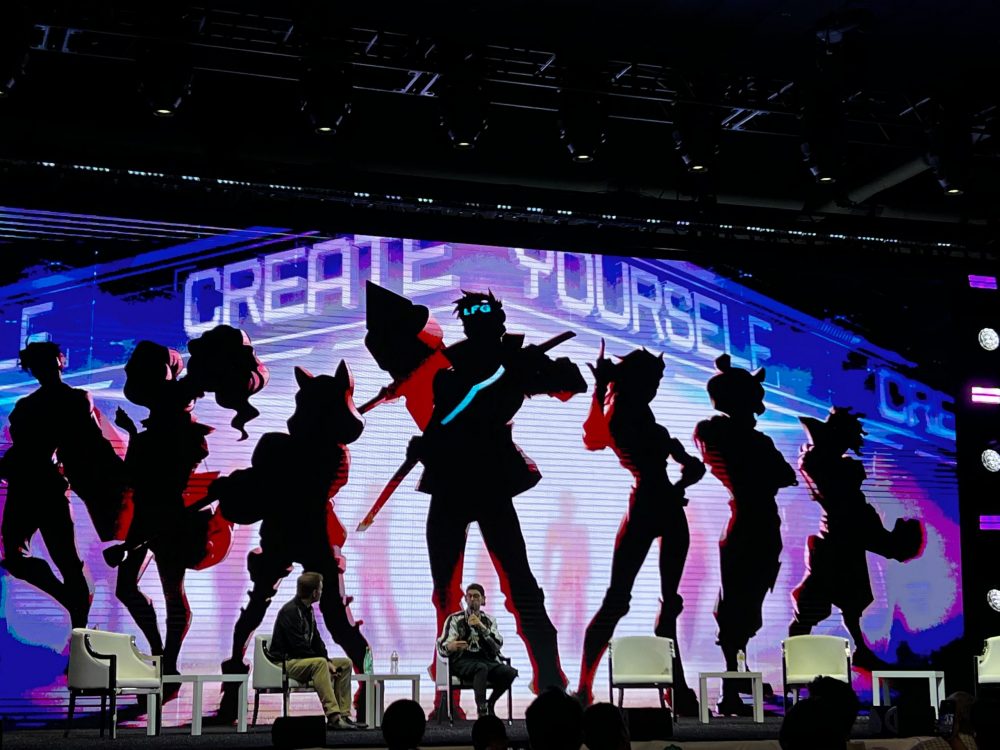 Image via Comic Years
Then, the highly acclaimed Finding Your Mission in the Metaverse featured Mark Cuban, Angela Antony, and Erik LaPaglia. Meanwhile, on the Community Stage, after the welcome, topics such as The Dank Bank Welcome & Engagement, How to market an NFT Project & your Brand presented by Shiba Doge, and When NFTs & Real Estate Meet presented by Flip, Nicolle Lafosse, and Tim Tello were discussed.
Day 3 – Closing Miami NFT Week 2022
For the final day of keynotes, Carmen Pelaez, Gabriel Guerra Bianchini, Gianni D'Alerta, Jose Trajtenberg, and Laura Rodriguez will be presenting LATAM Building Value for your Community.  Allyson Downey, Erick Pinos, and Francesca de Quesada Covey will teach Don't Fall for the FOMO on the main stage. On the other hand, on the community stage, we will see talks such as Historic NFT, NFT Adoption: Why companies are crossing over, and How To Discover New Art & NFTs presented by Ebisus.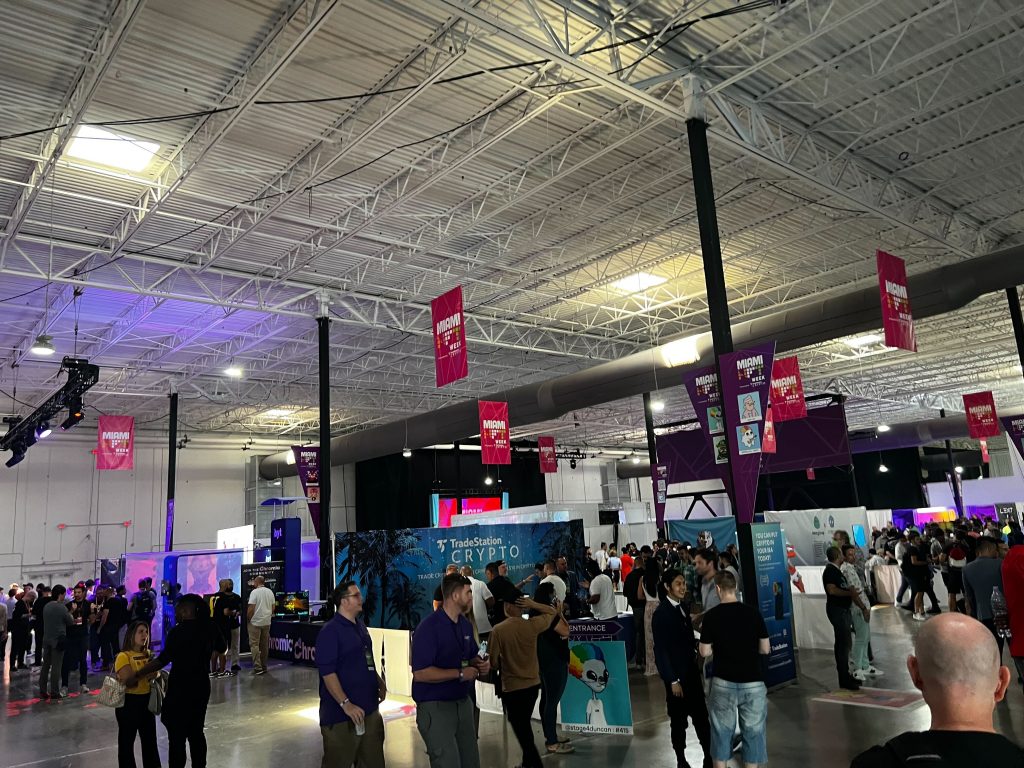 Image via Comic Years
Miami NFT Week is one of the most important events this week in Florida. It has more than 200 speakers belonging to companies with projects around blockchain and NFTs. Currently, the city of Miami is already positioned as the capital of cryptocurrencies in the United States. It seeks to become a reference in the innovation and development of digital assets. This conference series is one of the most critical events for cryptocurrency and blockchain enthusiasts. It involves a community of people interested in knowing more about the non-fungible tokens ecosystem.
Are you attending Miami NFT Week this year? Tell us your first impressions in the comment section.
Featured Image via Comic Years
I am a circus aerialist influenced by Dick Grayson and Spider-Man. Fortunate to write about the characters that inspired me. I also have a Bachelor's degree in Political Science and a Master's degree in International Trade.
Leave a comment