Matthew McConaughey's Wedding Anniversary Is A Blur; Actor & Wife Can't Remember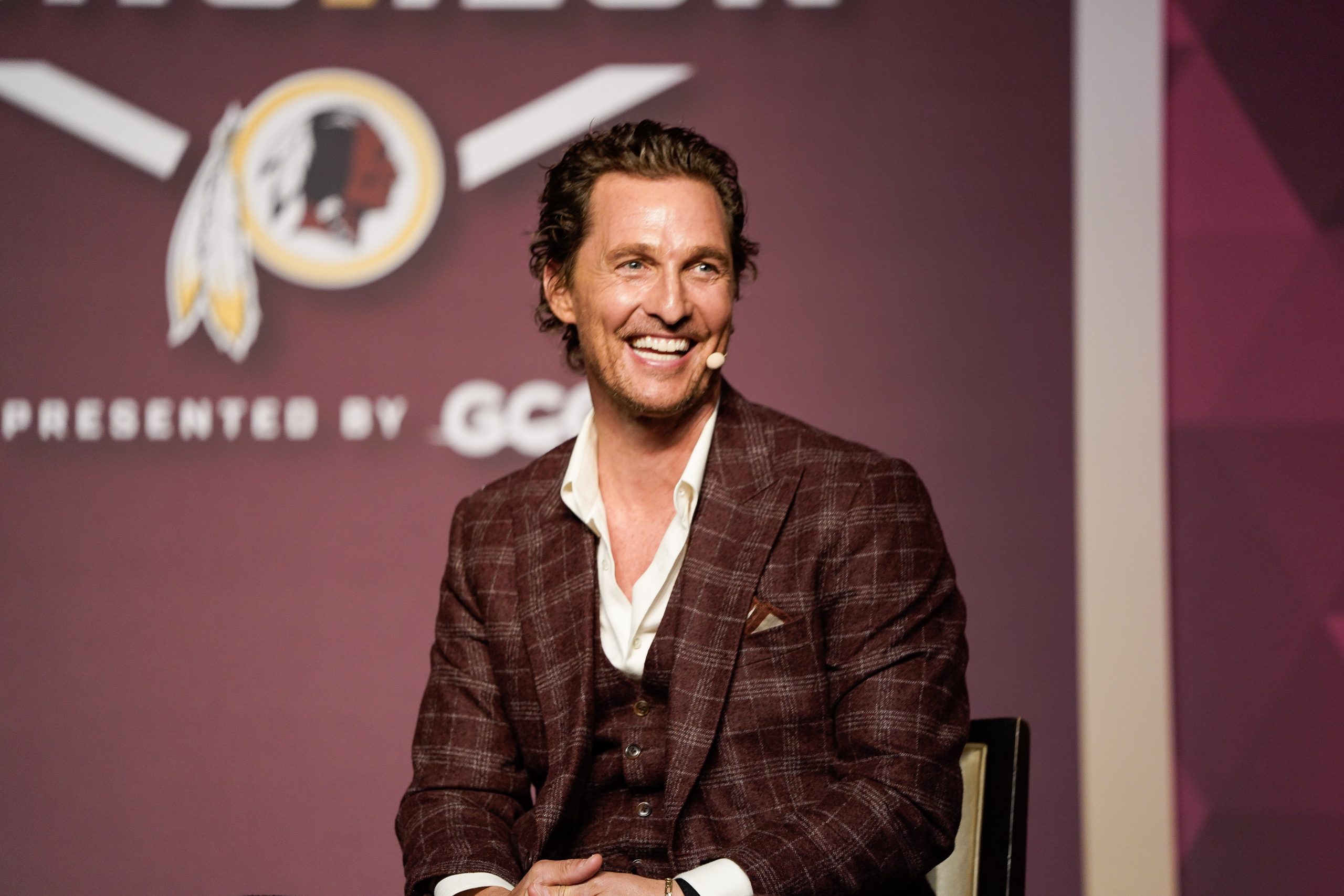 It seems as though Matthew McConaughey's wedding anniversary may be a contentious issue in his household. According to a recent interview with the actor's other half, Matthew McConaughey and his wife can't seem to agree on the date. That doesn't mean that the Hollywood actor is in hot water, however; wife Camila Alves can't seem to remember it, either.
The issue was brought up during an interview between Alves and ET Online. During the interview, she claims to be surprised that their 10-year anniversary is coming up. While it's agreed that it'll take place during the summer, both the two don't seem to know exactly when it is. As Alves claims:
"Matt and I are not good with dates with our marriage. We go back and forth all the time."
Matthew McConaughey's Wedding Anniversary Is An Issue
It seems as though Matthew McConaughey and his wife are known for their forgetfulness, as it's apparently been a running joke in their household for years. That's been seen on several occasions with Matthew McConaughey's wedding anniversary. In her ET Online interview, Camila Alves highlights one such incident, saying:
"I had my tequila already and I was just feeling very feisty and I was going back to Matt like, 'No, you got the date wrong.' And he goes, 'No, you got the date wrong. We're going back and forth and my friend wanted a beer, so I'm looking for a beer and I had one of the koozies. I opened the drawer to grab a koozie and right there – I started cracking up so bad – it was a koozie from our wedding, and both Matthew and I were wrong."
Many hardcore fans of the couple may know that the two got married on June 9, 2012. It looks as though the two need constant reminding of it, however. While the pair have been married for a decade, they've been together for much longer; their oldest child is reportedly already a teenager.
Matthew McConaughey And His Wife Can't Remember The Date
That success can be attributed to McConaughey's apparent attitude toward his marriage. He's spoken about his relationship with Alves on multiple occasions. In one particular cases, he spoke about sticking with a partner during difficult times, saying:
"One of the great things about marriage, and it doesn't always happen this way, but when you fall down, and you're just dating, or someone does something you don't like, you immediately go 'This is a sign of things to come, I need to get out.' You get married, you fall down, you don't pull the parachute immediately. You go 'Hey, we're in this to try and make this work."
Surprisingly, it seems as though remembering a wedding anniversary mightn't be as important as some people would believe. On the other hand, anyone who tends to forget the date could do well to keep the McConaughey/Alvez relationship in mind. It could just be alright, alright, alright.
What do you think of Matthew McConaughey's wedding anniversary debacle? Should the actor and his wife remember it? Or should Matthew McConaughey and his wife just let it slide? Let us know in the comments!
Featured image via All-Pro Reels/Flickr.
A passionate gamer and dedicated writer, Luke Luby has been covering video games and pop culture for multiple years.
Leave a comment