Is Marvel Comics Having a Delay Problem?
There are many reasons for a publisher to delay comics. Usually, it has to do with art demands. When Marvel Comics released Civil War, the last three issues had two-month delay gaps. Take a look back at those issues—there are a lot of heroes fighting each other. Steve McNiven's art doesn't cut corners either. Sometimes it's the writer too. Sometimes it's the publisher or just reasons unknown. But over the last month, Marvel Comics announced delays for not one big series, but three. So, what titles are we going to have to wait longer for?
Marvel Comics Delay 1: Deadpool #2-3, Six Weeks Each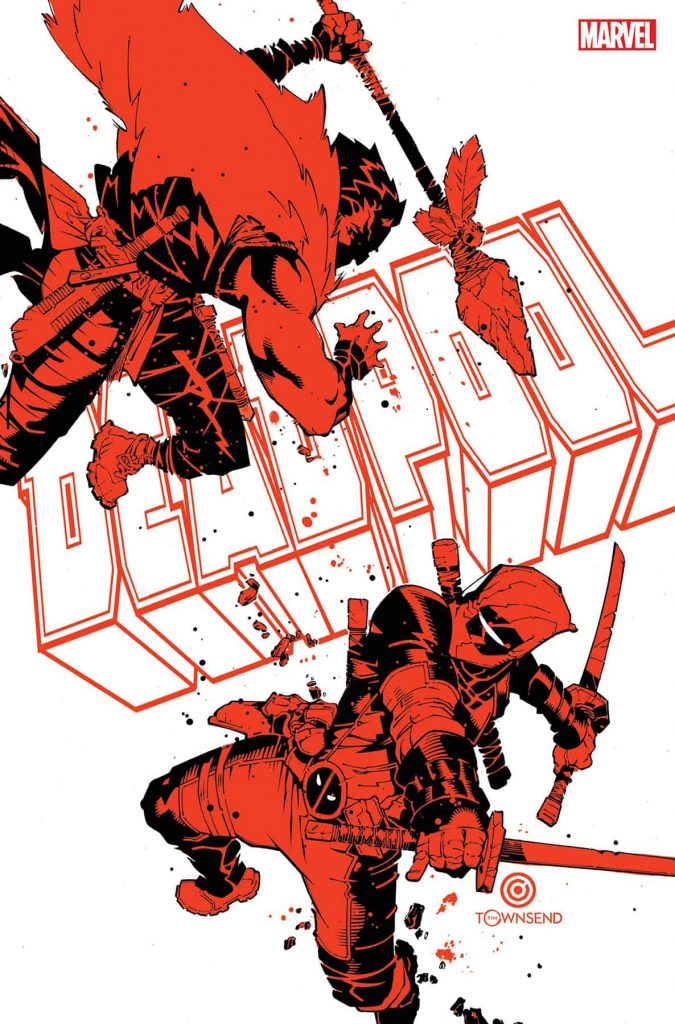 (Image: Deadpool #3, Marvel Comics)
Kelly Thompson and Chris Bachalo's Deadpool #1 debuted November 20th, 2019 after its own delay. The first issue was fun with a classic Deadpool feel and a great premise. Deadpool becoming king of the Monsters? A romantic subplot with Elsa Bloodstone? Bachalo's insane pencils bringing it all to life in the best way possible? Yeah, it was a good first issue—and fans need to wait until January 8th for the next issue. Though delaying Deadpool comics isn't the worst thing Marvel could do, the next titles pack a little more of a sucker punch.
Marvel Comics Delay 2: X-Men #4-7, 2 Two Weeks Each
(Image: X-Men #5, Marvel Comics)
The entire new X-Men line, Dawn of X is one of the biggest hits Marvel Comics has had in years. With Jonathan Hickman at the helm, it really feels like there is new life in the X-Men…and then Marvel announced a two-week delay for the next four comics in the flagship title. There are several reasons this could have happened. Leinil Francis Yu is also a meticulous artist, Hickman is a very strict plotter, etc. It feels that for this issue, the latter is more likely. The X-books are interlocking in ways we haven't seen before, and major developments in one book have impacts on all of them. It is probably just story demands that caused this delay.
Marvel Comics Delay 3: JJ Abrams' Spider-Man #5, Three Months
(Image: Spider-Man #5, Marvel Comics)
So…that's not a small gap. Sure, JJ Abrams it a little busy right now with this small sci-fi film he has coming out this week, but he's also the co-writer on the series with his son. And three months implies more than a delay in art and writing; it indicates that Marvel Comics might want a page one rewrite. Of course, that is all speculation since Marvel didn't provide a reason, but three months delays don't happen for small problems.
What happens When a Comic is Delayed?
How will the delays affect each series? It's hard to tell. Deadpool and Spider-Man need the momentum. They stand alone from all other series. X-Men doesn't have that problem. Since all the X-titles are playing together, it might not even feel like we missed a beat. We won't really know until we see sales numbers on the titles.
(Featured Image: X-Men #4, Marvel Comics)
Roman Colombo finished his MFA in 2010 and now teaches writing and graphic novel literature at various Philadelphia colleges. His first novel, Trading Saints for Sinners, was published in 2014. He's currently working on his next novel and hoping to find an agent soon.
Leave a comment