Mandalorian Season 4 Is 'Certainly Coming'
If you're a fan of the galaxy far, far away, then you've probably been itching for some news on the Mandalorian season 4. Well, we've got a treat for you. Rick Famuyiwa, the executive producer, has just confirmed that it's definitely on the way. Now, that's some news to brighten your day!
Speaking to Deadline recently, Famuyiwa spilled some beans about their challenges with the Mandalorian season 4 timeline. With a bunch of Star Wars shows being whipped up simultaneously, it's not exactly a walk in the park to nail down when the next season will grace our screens. But, rest assured, the much-anticipated season is coming.
According to Famuyiwa, there's a method to the Mandalorian madness. You see, it's not just about shooting scenes and figuring things out later. Nope, the entire process requires careful planning and preparation. He said, 
"I think because of the way we shoot and how the stagecraft plays into it, a lot of this stuff has to be thought through, built, and conceived in prep." "
Famuyiwa's comment confirms this isn't some high school film project. It's the real deal. They're not about to start shooting and then wing it! 
Let's not forget about Jon Favreau, the co-creator of the show. Famuyiwa revealed that Favreau has already penned down the scripts for the Mandalorian season 4. Clearly, Favreau is ready and raring to continue telling stories in the Star Wars universe. The exact 'when' and 'how' still hang in the balance, considering everything that's going on.
The Mandalorian Season 4 Release Date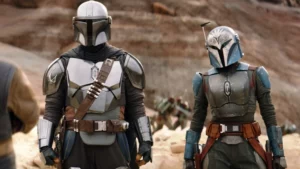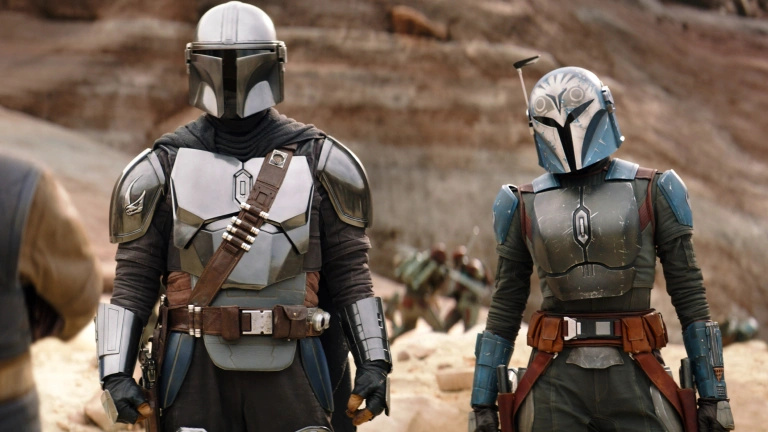 Image: Disney/Lucasfilm
And if you're wondering what Famuyiwa thinks about the upcoming season, he's positively buzzing. He expressed satisfaction with how the current season culminated, and for Mandalorian season 4, his excitement is through the roof. He confidently declared, 
"It's certainly coming, I just don't know exactly when."
But wait, there's more. Jon Favreau didn't just start writing the script recently. He was already at it back in May 2022, way before Season 3 had even premiered, and he confirmed it was finished in February. That's dedication, folks!
Here's another tantalizing piece of info: There's a possibility of seeing Din Djarin and our favorite green alien, Grogu, in the upcoming Disney+ series Ahsoka. How cool is that? Since it takes place alongside The Mandalorian and another "Mandoverse" show, The Book of Boba Fett, our beloved duo might make an appearance.
So, in a nutshell, Mandalorian season 4 is definitely on the way, even though Disney hasn't made an official announcement yet. And while the release date is still shrouded in mystery, one thing is clear: the force is strong with this one!
But as we eagerly wait for Mandalorian season 4, let's take a moment to reminisce about the adventures so far. From thrilling battles to heartwarming moments, The Mandalorian has given us an unforgettable ride through the Star Wars universe.
So gear up, Star Wars fans! Mandalorian season 4 is on the horizon, and we can't wait to see where this galaxy far, far away takes us next. From exciting new characters to potential crossover appearances, there's plenty to look forward to. As always, may the force be with you!
Hi! I'm Arvyn, and I'm an English teacher from the UK. I've been teaching English online for over 4 years to students from all across the world and all ages. Outside of work, I'm a huge fan of reading, video games, and playing with my adorable kitties. See ya!
Leave a comment