Kim Kardashian and Pete Davidson spotted at 23rd Mark Twain Annual Event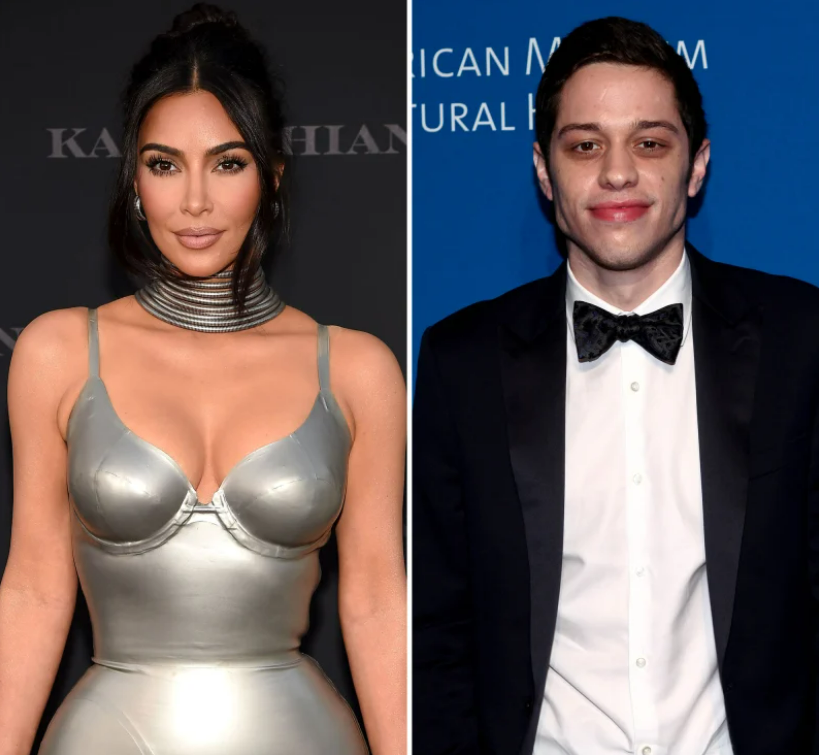 Baewatch! Kim Kardashian and Pete Davidson spotted together at Jon Stewart D.C ceremony 
Kim Kardashian and Pete Davidson are the beautiful couple giving us all the feels! The reality star/mogul and her Comedian boyfriend attended the 23rd Annual Mark Twain Prize for American Humor together on Sunday, April 24. They looked stunning on their latest outing together, chatting heartily during the ceremony.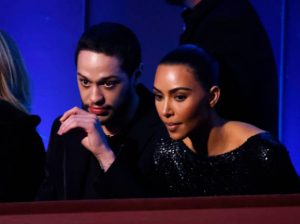 (Photo by Paul Morigi/Getty Images)
The event, which took place at the John F. Kennedy Center in DC honored the legendary Jon Stewart, in recognition of his notable contributions to the world of comedy. Pete Davidson took to the stage to thank the former Daily Show host for his advocacy for veterans and 9/11 first responders. Scott Davidson, Pete's father died in the line of duty on September 11, 2001. He was a New York Firefighter. 
"If my dad were here, I know he'd be happy that you're looking out for him and his friends after all these years," The SNL comedian said in his speech, per US Magazine
Pete also joked in his heartfelt speech saying "Who couldn't love this guy? Probably the most controversial thing he's done is being friends with me."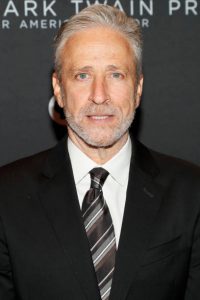 (Photo by Paul Morigi/Getty Images)
Wearing matching black outfits to the event; Kim dazzled in a black sequined gown and slicked back ponytail and Pete rocked a simple black ensemble. The pair were sitting closely together, enjoying their date night out. 
The occasion was also graced by the best and funniest including Jimmy Kimmel, Steve Carell, Samantha Bee, Olivia Munn, Dave Chapelle, John Oliver, Bruce Springsteen, Ed Helms, and other amazing stars who were there to support Jon Stewart.
Stewart is the first comedian to receive the Mark Twain in 3 years. Dave Chapelle last received the award, in 2019.
Kim Kardashian and Pete Davidson go public with their relationship
Kardashian and Davidson are known to spark buzz when they attend big events together. The couple attended the Kardashians Hulu premiere on April 7 in Los Angeles standing shoulder to shoulder and holding hands. The couple started dating in October after the SKIMS boss hosted Saturday Night Live for the first time that same month. Their relationship became public on social media via an Instagram post that Kim shared to her profile sometime in March. 
(via Just Jared)
Despite their public appearances, the couple keeps a pretty private relationship. "I do think that I am holding, you know, a little bit more close to my heart on certain aspects of my relationship with Pete," Kim said in an appearance on Hoda Kotb's podcast, "Making Space". She added, "It feels good just to know that, like, we have this connection, and we have our little bubble of a relationship world that we live in that, like, not a lot of people know about."
"I'm having so much fun." The 41-year-old businesswoman said on the podcast earlier this month. 
Truly, the power couple seem to be going strong as they attend more public events together, enjoying their blooming romance. 
Leave a comment