Keanu Reeves Esquire Interview: Marvel Cinematic Universe Goals And Being Part Of The DC Universe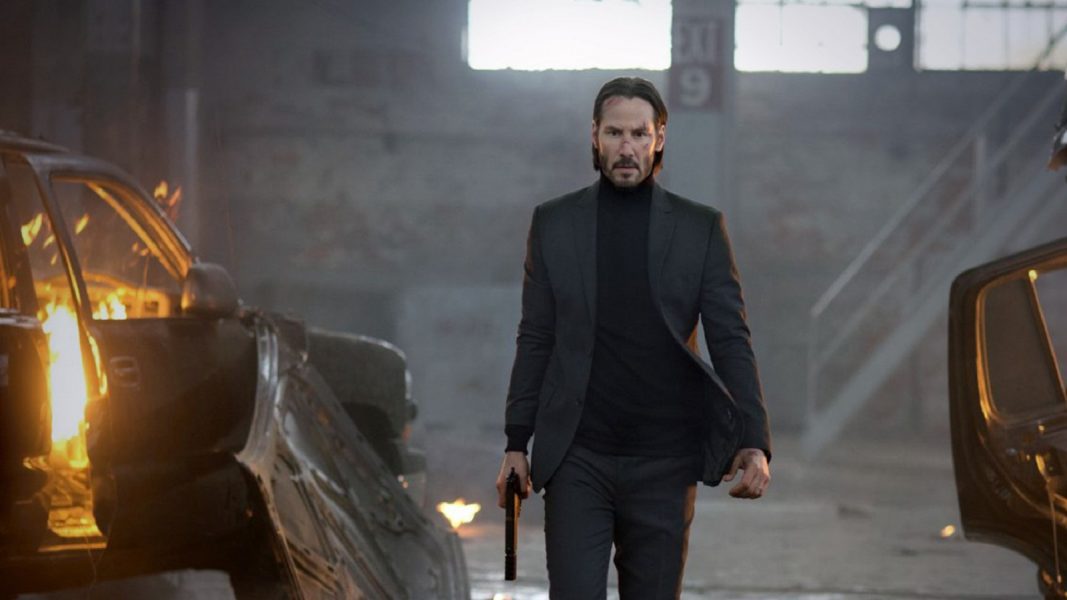 Keanu Reeves is a bit of an enigma when it comes to Hollywood leading men. He's quite soft-spoken and isn't in the public eye a lot (save for his movies), yet he still commands adoration from fans around the world. He's been made into memes, gifs, and has even inspired thirst books, but he remains humble as ever, which makes him even more likable. Recently, he went on camera to answer a series of questions for Esquire, and it shed some light on the actor, namely his thoughts on potentially joining the MCU (!) and already being part of the DCEU. So what did we learn from Keanu Reeves Esquire interview about Marvel and DC? Read on for more! In the meantime, #KeanuForever.
What Keanu Reeves' Esquire Interview Told Us About The Star's Role In The MCU and DCEU
Image via Warner Bros.
In the interview with Esquire on their segment called "Explain This," Reeves addressed the rumors swirling about that he might soon be joining the MCU. Back in 2019, Marvel Studios President Kevin Feige worked fans into a tizzy when he said that Marvel has "talked to him (Keanu Reeves) for almost every film we make." He added that he doesn't know "when, if, or ever he'll join the MCU, but we very much want to figure out the right way to do it." In "Explain This," Reeves said:
"Isn't it bigger than a universe? It's almost like a multiverse… It's a Marvel-verse. It would be an honor. There's some really amazing directors, and visionaries, and they're doing something no one's ever really done. It's special in that sense in terms of the scale, the ambition, the production. So it'd be cool to be a part of that."
Is it just me or does it sound like Reeves seems pretty familiar with the multiverse? He had previously shared that he would've loved to play Wolverine and given Feige and the fan's hopes to finally get the star into the MCU, I can only imagine it's a matter of time. Despite not being in the MCU yet, Reeves is no stranger to the comic book world. He's already portrayed John Constantine, the antiheroic occult detective from the DCEU, and he's written a comic book (which will also be a Netflix movie!) called BRZRKR about a half-mortal,half-God named B. "who cursed and compelled to violence…even at the sacrifice of his sanity." In the same Esquire interview, Reeves addresses a question about whether he'd come back for another DC movie about Constantine and he said:
"I loved playing Constantine. I'd love to have a chance to play Constantine again."
So maybe we'll be seeing Reeves in both a new Marvel movie and DC movie? I don't think I could handle that and I feel like the movie theaters numbers might just implode.
Watch the Esquire interview below:
You can see Keanu Reeves in the upcoming The Matrix Resurrections, premiering in theaters on December 22, 2021. 
What did you think of Keanu Reeves Esquire interview: Marvel and DC? Let us know in the comments below!
Featured image via Lionsgate
Keilin Huang is a freelance writer that likes the Oxford comma, reading from her neverending pile of books from the library, and Reeses peanut butter cups. She thanks her Dad for introducing her to his Superman comics and probably majored in Journalism because of Lois Lane. Contact her at [email protected]
esquire
John Constantine
Keanu Reeves
Leave a comment