Josh Brolin Almost Was Batman – Actor Regrets Losing the Role
Josh Brolin has surprised fans when he commented in an interview that he almost played Batman. Brolin was considered to play the Dark Knight in a darker, older, and more haggard version. The actor would have played the character in Zack Snyder's post-Justice League film version, which eventually settled on actor Ben Affleck. Brolin made these statements on the Happy Sad Confused podcast, where he also left amusing comments about other variants of Batman.
Josh Brolin already has a place of honor in pop culture thanks to his role as Thanos in the last two Avengers installments. The ruthless Titan is an absolutely iconic villain of superhero cinema, which however has not limited Brolin's choices to break into major productions. Recently, we could see him in the award-winning Dune (2021).
Josh Brolin and the Marvel Cinematic Universe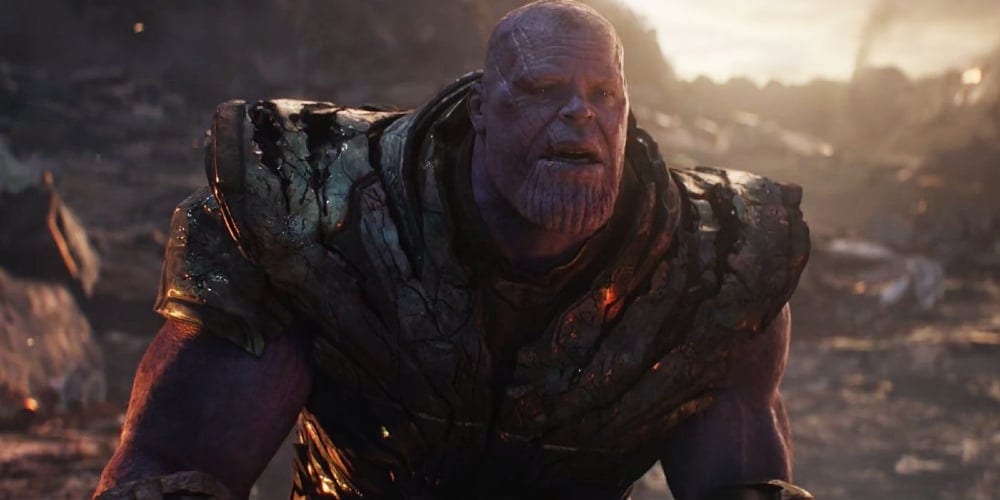 (Image: Avengers: Endgame, Marvel Studios)
The American actor has proven to have a great performance on screen, hence not entirely surprising recent revelations on the Happy Sad Confused podcast where, among other things, he revealed that he turned down the role in Jurassic World that ended up belonging to Chris Pratt: "With all due respect to Steven Spielberg, I just couldn't imagine doing it".
The American actor has had another high-profile role within Marvel, playing Cable in Deadpool 2. Brolin, who was 50 years old at the time (he currently is 54), surprised everyone by transforming his body to play Cable, a time-traveling assassin.
(Image: 20th Century Fox)
Josh Brolin almost was Batman. However, he did quite a splash in superhero movies.
The part of the interview that caught fans' attention the most was when the actor stated that a few years ago that Warner Bros. studio contacted him about playing Batman. The call came shortly after Deadpool 2 hit theaters. At that time,  the studio was considering a project with an older and more experienced Batman. That project would be directed by Ben Affleck and would bring a different version of the night vigilante. Judging by the physical fitness he achieved to play Cable, it seems the studio took notice of him to bring the dark knight to life.
Image via Fox
The Warner Bros. Project that Considered Brolin
Brolin stated that it was one of those projects that, according to the actor's statement, "either wouldn't work at all or would work great." He then added, "I like playing with those odds. I'm like, 'Am I the guy who's gonna make it all fail?'" Apparently, the performer loves to take risks, he likes to bring to life characters who are at extremes. According to him, "I would have been the older Batman and the scrappier Batman, for lack of a better word. It would have been fun, but maybe I'll do it when I'm 80.". We already know that Affleck's vision ended up becoming the Matt Reeves-directed project, The Batman starring Robert Pattinson.
Ben Affleck's version of Batman continued his run in Zack Snyder's Justice League project and will have another appearance (we don't yet know if it will be his last) in The Flash movie, which will be released in 2022. However, we have no details of the film in that Brolin would have starred. Before the cancellation of the movie, the actor commented "That was his decision — that wasn't my decision. That was his decision."
As an amusing anecdote of the interview, Brolin commented about George Clooney's version of Batman, in Batman and Robin from 1997. To which the actor commented "You talk to Clooney and he still jokes about it, and it wasn't his fault," in reference to the avalanche of bad reviews the film received.
Featured Image via 20th Century Fox
I am a circus aerialist influenced by Dick Grayson and Spider-Man. Fortunate to write about the characters that inspired me. I also have a Bachelor's degree in Political Science and a Master's degree in International Trade.
Leave a comment