Jon Bernthal's Punisher Is Rumored To Return And Marvel Fans Are Excited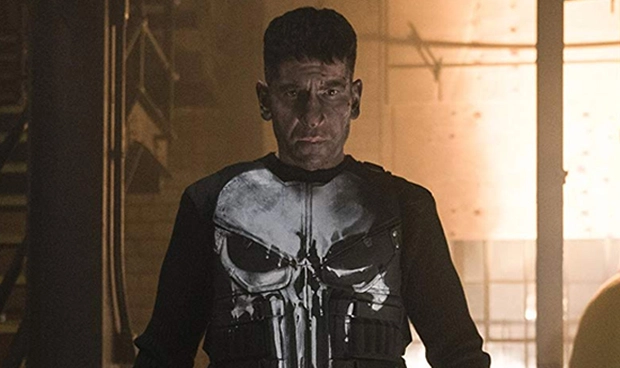 Recent rumors state that we could see Jon Bernthal's Punisher return soon, and fans are excited to see this become a reality. Netflix developed a series with successful Marvel characters on this platform and have been slowly coupled to the Marvel Cinematic Universe on Disney+. A case in point is Daredevil, which will premiere soon on this streaming platform.
Frank Castle, a.k.a. The Punisher, is rumored to enter the MCU. Netflix and Jon Bernthal's Punisher could return in his own show and other series such as Daredevil and Echo. These fan rumors have gained strength thanks to Rosario Dawson's recent comments.
Jon Bernthal's Punisher Return Accidentally Revealed
Neither Disney nor Marvel have officially confirmed that the series will air on their platforms. However, specific comments could lead one to believe that it will. In an interview during the Chicago Comic & Entertainment Expo, Rosario Dawson, who participated in several Netflix shows as a Marvel character, gave shocking information.
In the interview, she commented that she would like to reprise Claire Temple. Subsequently, she said she discovered that Marvel would make a series of The Punisher. That left many fans stunned, and they started commenting about it.
FULL VIDEO! pic.twitter.com/N9M8YJj4C9

— Matt Ramos (@therealsupes) August 7, 2022
The probability of this show premiering is high, considering that Marvel is rescuing their characters one by one. First, Kingpin appeared in Hawkeye. Second, Charlie Cox's Daredevil is confirmed to appear in She-Hulk. Therefore, the appearance of Frank Castle is quite likely.
Some rumors also indicate that he would appear in other series, such as Daredevil. Considering they both fight against villains who circumvent the system outside the law, it is logical to think they would team up for a common cause. Although there could be a tiff between the characters at the beginning, considering they both like to fight alone.
Jon Bernthal's Punisher could also appear in Echo. Frank Castle could likely fight the villains controlled by Kingpin. There may even be a fight between these two characters if Castle discovers Wilson Fisk's identity.
Will Punisher Return?
Fans are demanding the appearance of this MCU character. Many people claim he should have his own series again and, like many, be in the crossovers in the various Marvel series. That is why Disney and this company are planning his progressive appearance.
His first appearance may be in the Daredevil series, premiering in spring 2024. We could also see him in She-Hulk, considering the number of Crossovers there. Possibly, Punisher could seek to assassinate one of the prisoners Jennifer Walters defends. We may see a confrontation between She-Hulk and Punisher, or they could reach an agreement and ally with other heroes in this universe.
Image via Netflix
Another viable option would be a cameo in Echo because other characters like Daredevil and Kingpin will also appear in it. Frank Castle could show up to start a fight in one of these episodes, linking the stories. The initial crossovers and cameos could lead up to Punisher's series, which would settle in this universe. The plot could revolve around Frank Castle's fight against one of the previously encountered villains like Kingpin or other related characters.
Fans didn't take long to start expressing their excitement on social media. Users commented on the possibility of seeing Jon Bernthal's Punisher return and how they hope Rosario Dawson's statements are true. User @Uber_Kryptonian tweeted, "Rosario Dawson casually revealing that Jon Bernthal is back as Punisher is how I win."
Finding out Charlie Cox and Jon Bernthal can grace the screens again as Daredevil & Punisher –
pic.twitter.com/xFZBWgKmK9

— Caleb Williams (@KnightGambit) August 7, 2022
Bring. Him. Back. Jon Bernthal is perfect as The Punisher, and he deserves another chance at playing the character! pic.twitter.com/4c2s5J502E

— Jack 🎃 (@jackinfinity203) August 7, 2022
Do you want to see Jon Bernthal as Punisher again?
I am a circus aerialist influenced by Dick Grayson and Spider-Man. Fortunate to write about the characters that inspired me. I also have a Bachelor's degree in Political Science and a Master's degree in International Trade.
Leave a comment