James McAvoy In 'Cyrano De Bergerac' At The Brooklyn Academy Of Music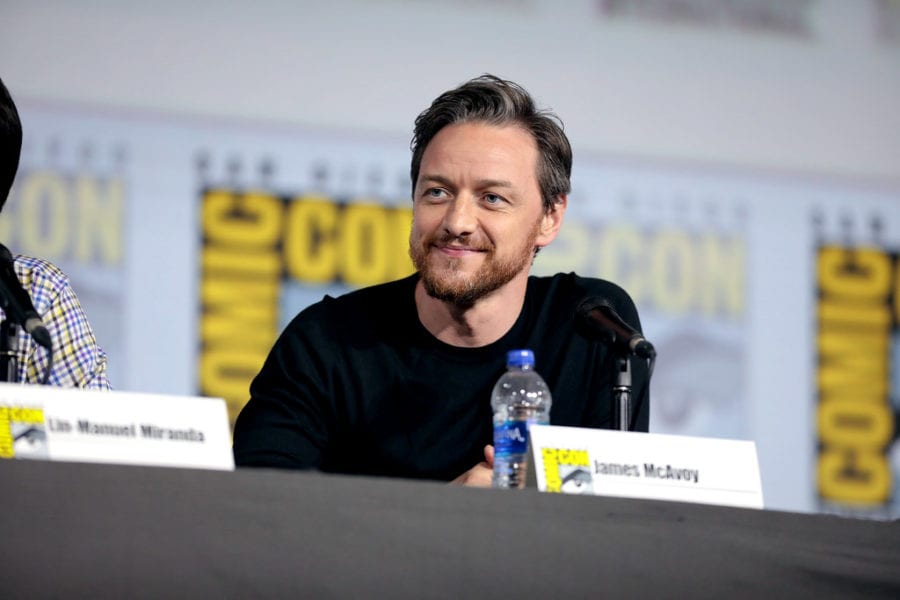 James McAvoy has been a telepathic mutant, a faun, and a trained assassin, but next spring he'll be stepping into a new role: Cyrano de Bergerac. The revival of Jamie Lloyd's Olivier "Cyrano de Bergerac" will take place at the Brooklyn Academy of Music (BAM) April 5 to May 22 after being postponed since spring of 2020. Lloyd is excited it's finally happening, saying, "It's a dream come true to be bringing our electrifying ensemble to BAM. We can't wait to connect with new audiences in New York." So what can we expect from James McAvoy in "Cyrano de Bergerac"?
First Tell Me More about "Cyrano de Bergerac"
Image via Wikimedia Commons/Cyrano Rostand
"Cyrano de Bergerac" was a play written in 1897 by Edmond Rostand. There was a real Cyrano de Bergerac on whom the play is based. The play is about Cyrano's unrequited love for his cousin Roxane, who he never tells because of his unusually large nose, which he believes no woman could accept. The play introduces the now-modern concepts of ghostwriting and catfishing, but that's probably something for another post. "Cyrano de Bergerac" has been translated, performed, or referenced in hundreds of different iterations, including films, TV series, cartoons, radio, and operas, so it will be exciting to see Olivier's version.
McAvoy is set to play the titular character. He's had previous stage experience, performing in several West End productions, so I imagine that it'll be quite the treat to see him as the lovesick Cyrano. BAM is also looking forward to working with the actor, with the Artistic Director, David binder, saying:
"We're so thrilled to welcome Jamie Lloyd, James McAvoy and this incredible company to BAM for a Cyrano like no other. Contemporary, arresting, romantic, dazzling…we couldn't be more excited for it to take the Harvey Theater stage."
Other cast members include Michele Austin (Ragueneau), Adam Best (Le Bret), Sam Black (Armand), Nari Blair-Mangat (Valvert), Vaneeka Dadhria (Beatboxer), Adrian Der Gregorian (Montfleury), Tom Edden (De Guiche), Eben Figueiredo (Christian), Jon Furlong (Annoying Person), Tazmyn-May Gebbett (Minder), Carla Harrison-Hodge (Denise), Mika Onyx Johnson (Usher), Joseph Langdon (Jean-Paul), Luyanda Unati Lewis-Nyawo (Marie-Louise), Evelyn Miller (Roxane), Nima Taleghani (Ligniere) and Brinsley Terence (Theatre Owner).
Next year is already looking like a year for Cyrano as Peter Dinklage will be starring in Joe Wright's musical "Cyrano," which will come out December 31, 2021.
Jamie Lloyd's Olivier "Cyrano de Bergerac" will take place at (BAM) April 5 to May 22, 2022. 
What do you think of James McAvoy in "Cyrano de Bergerac"? Let us know in the comments below!
Featured image via Gage Skidmore
Keilin Huang is a freelance writer that likes the Oxford comma, reading from her neverending pile of books from the library, and Reeses peanut butter cups. She thanks her Dad for introducing her to his Superman comics and probably majored in Journalism because of Lois Lane. Contact her at [email protected]
brooklyn academy of music
Cyrano de Bergerac
James McAvoy
Leave a comment