James Corden Will Leave 'Late Late Show' in 2023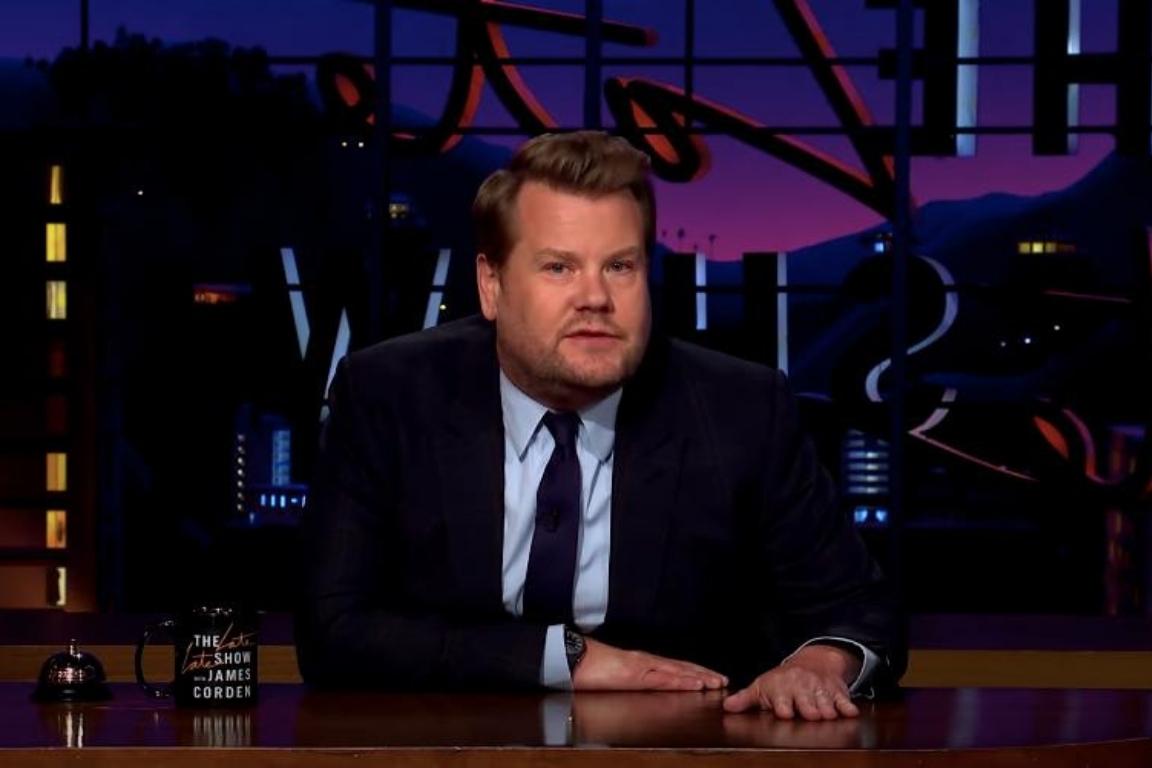 James Corden announced his exit from his late-night CBS show on Thursday's The Late Late Show, declaring his intent to depart next year in 2023.
Corden revealed his decision during his show, explaining that The Late Late Show was never supposed to be his "final destination". "When I started this journey, it was always going to be just that," he revealed. "… I never want this show to overstay its welcome in any way. I always want to love making it."
James Corden Exits Late Late Show
British comedian Corden landed the job as the newest host of the 12:37 am Eastern time slot in 2015. While known for his work in the United Kingdom, Corden was relatively unknown in the United States when he first took over for previous host Craig Ferguson.
However, Corden quickly became an overnight success for CBS, mainly thanks to his comedy segments, most notably "Carpool Karaoke". As these segments became viral online, Corden's star grew. Since becoming the Late Late Show host, Corden has seemingly done everything — from starring in feature films to hosting the highly anticipated Friends reunion on HBO Max.
"We wish he could stay longer, but we are very proud he made CBS his American home and that this partnership will extend one more season on The Late Late Show," CBS President and CEO George Cheeks stated after Corden's exit announcement.
Corden hasn't yet stated what he'll do after his exit. However, he did explain this was "a good time to move on and see what else might be out there."
While James Corden will leave The Late Late Show in 2023, a final date has not yet been released. Corden's contract was initially supposed to expire this August, though he extended the agreement for another season. This may hint that his final show will air sometime next fall.
While Corden's departure may seem a surprise to some, an interview he game in 2020 sheds some light on how he's been feeling for the past few years as host of the Late Late Show. In an episode of the podcast Smartless, Corden said that he felt "an overwhelming feeling that my family has walked to the beat of my drum for a very long time."
Who Will Replace Corden?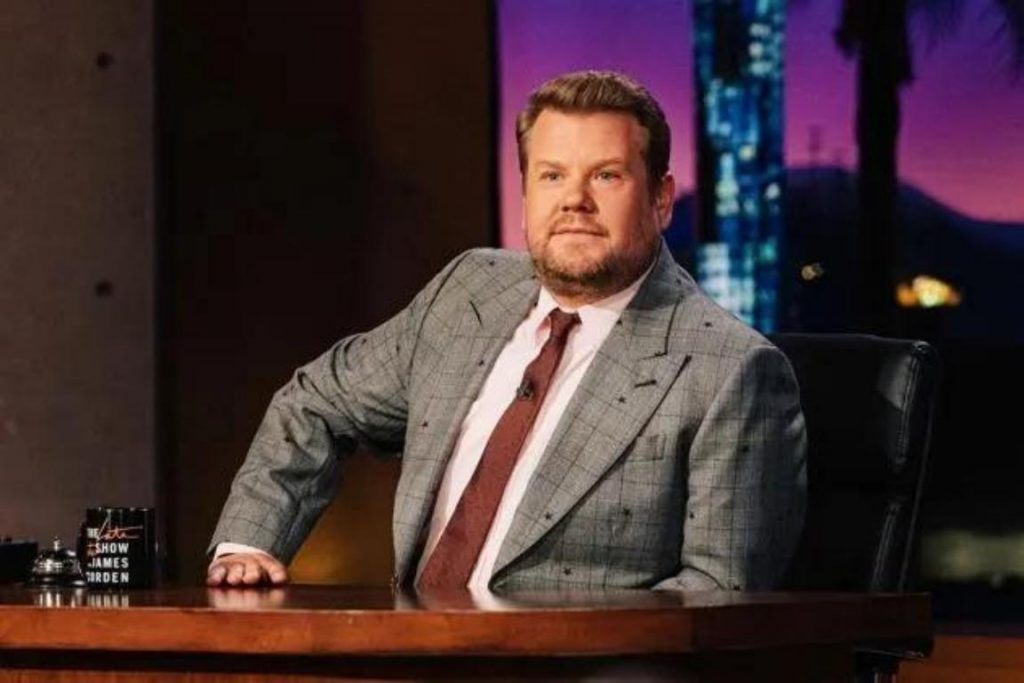 Courtesy CBS
Now that James Corden has announced his departure from The Late Late Show, people are wondering who could possibly take over for him. Many have already started speculating online, as well as stating who they would like to see snag the spot.
A lot of late-night TV fans have stated that they would love to see a woman take over. No woman currently hosts any of the late-night network shows. Many fans thought that CBS would hire a woman in 2015 when Ferguson left — before Corden got the job.
Quite a lot of people want to see comedian Amber Ruffin replace Corden. However, Ruffin is currently the host of Peacock's The Amber Ruffin Show.
But Ruffin isn't the only one social media users are throwing into the mix. Anyone from female comedians to comedy actors are being considered — at least by fans. Chelsea Handler, Wanda Sykes, Nicole Byer, Margaret Cho, Hannah Gasby, Jessica Williams, Ali Wong, Tiffany Hadish, Amy Schumer, and Kate McKinnon are just some of the options social media users have considered.
Of course, Corden was a relative newcomer to the United States when he was hired. Therefore, CBS may choose to hire a less well-known female comedian than some of the options listed above.
Who would you like to see take over for James Corden now that he's leaving The Late Late Show? Hit the comments below with all your thoughts!
Leave a comment