Interview With Kevin Feige – Director Talks About Spider-Man
Although Marvel's president Kevin Feige did not talk about the Spider-Man universe during Comic-Con, he revealed some information in an interview posted on Reddit. In the interview, printed at the back of The Amazing Spider-Man #900, Feige discusses the Spider-Man universe.
Kevin Feige stated that Spider-Man is one of the most complete universes. He commented on how much he likes Spider-Man, his favorite costumes, villains, and his favorite Peter crush.
Kevin Feige Talks About Spider-Man In Interview
Marvel's president Kevin Feige had an interview for The Amazing Spider-Man #900. The executive explained how much he likes the character and what he likes most about this universe. He answered several questions, starting with his favorite villains.
Feige revealed 3 of his favorite villains in the Spider-Man Universe. The first one was Alfred Molina's Doctor Octopus, Marvel's president favorite. Feige highlighted his performance in Spider-Man: No Way Home and Spider-Man: 2, which Feige produced. The second mentioned was Mysterio from Spider-Man: Far From Home, which he felt was close to the comic book villain.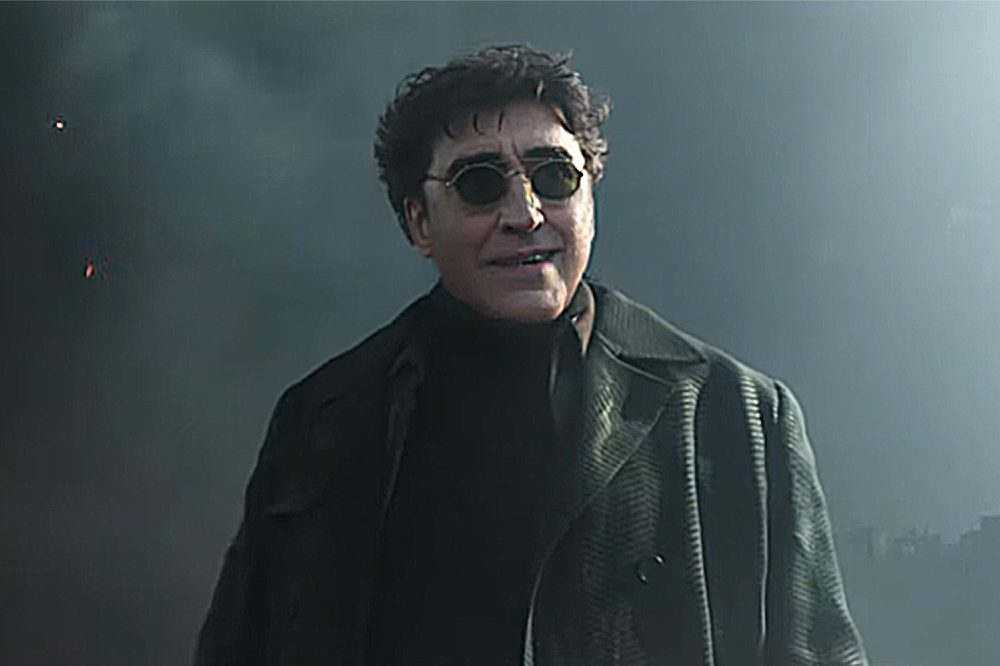 (Image: Marvel Studios)
Feige commented about these first two choices, "That's hard. I mean, of course I'm going to think of the ones that we've worked on in the movies. Doc Ock, for sure. Mysterio, both in the comics and the movies, is such a crazy, unique, specific character."
He hesitated to pick his third favorite between Green Goblin and Vulture. Kevin Feige commented at the end on his decision, "I could easily say a Goblin, but I'm going to say Vulture. Like my hero Paste-Pot Pete, I appreciate people who aren't billionaires and test scientific things on themselves. People who are grinding and figuring it out. Michael Keaton played him in Homecoming. He thinks this world is nuts—all these people flying around and doing all these things just because they're rich or they're gods or aliens… I'm going to take their scraps and do it myself."
Peter's Love Interest And Costumes
Another question was which of Peter Parker's crushes he liked best. Among these were Mary Jane Watson, Felicia, and Gwen Stacy. The Marvel president responded, "When I think of the classic relationship of Peter Parker, I think of MJ."
(Image: Amazing Spider-Man (1963) #122, Marvel Comics)
Finally, he was asked about the costume he likes the most of the arachnid, to which he replied, "…but, of course, it's the classic. I really do believe, and I'm sure you've spoken to smarter people than me… but I do think that the classic-costume Spider-Man registers with the human soul. I've seen little kids who do not know who Spider-Man is see his face or see that outfit or see that mask and are drawn to it. There's something about the way those lines and those colors and those eyes hit the optic nerves of a human that draws them in. I actually think it's one of the greatest designs in human history."
Bringing his Favorite Scene to Life
Kevin Feige commented on his favorite scene that he wanted to do in any Spider-Man production. It appears in The Amazing Spider-Man #33, where the hero has to lift several pieces of debris to save his life. Feige commented, "There was, yes, and for years and years there still is. It's lifting the rubble. Ditko's lifting the rubble, and it has stuck on me my whole life, and from the moment I joined Marvel Studios I was like, we should do that in the movies."
Image via Marvel Comics
The movie he chose to use this scene was Spider-Man: Homecoming, where the hero is buried in metal debris with water coming down his face. For Feige, this is the true birth of the Arachnid Superhero.
Kevin Feige proves again that he's a huge Marvel fan, which is why the MCU movies have succeeded. Currently, Sony still owns the rights to the Spider-Man Universe, but Feige still has a saying in the films, and boy, does he know what he's talking about.
Featured Image via Gage Skidmore
Leave a comment