Iman Vellani Says her Marvel Superhero Deserving Of a Series
Iman Vellani, a Ms. Marvel, has one superhero she wants to see have a movie or TV show on Disney+. She is supporting a project involving the Silver Surfer, according to a Reddit AMA. There are many Marvel Comics fans in the cosmos nodding their heads right now. Phase 4 has started to hint at what may lie ahead for the remainder of this phase and beyond. However, a lot of individuals prefer well-known comic book characters sooner. On social media, topics like Galactus, the Fantastic Four, and the X-Men are frequently brought up. Most of these things are definitely part of a plan, but that doesn't make the impatience go away.
Ms Marvel is the highest rated Marvel show on Rotten tomatoes so far. If she had her choice, Vellani would only want to watch the Silver Surfer series. Many admirers wholeheartedly concur with that attitude. It will be interesting to watch how Marvel Studios handles both of them in the MCU, along with the Fantastic Four. Check out her post to see what she had to say about it.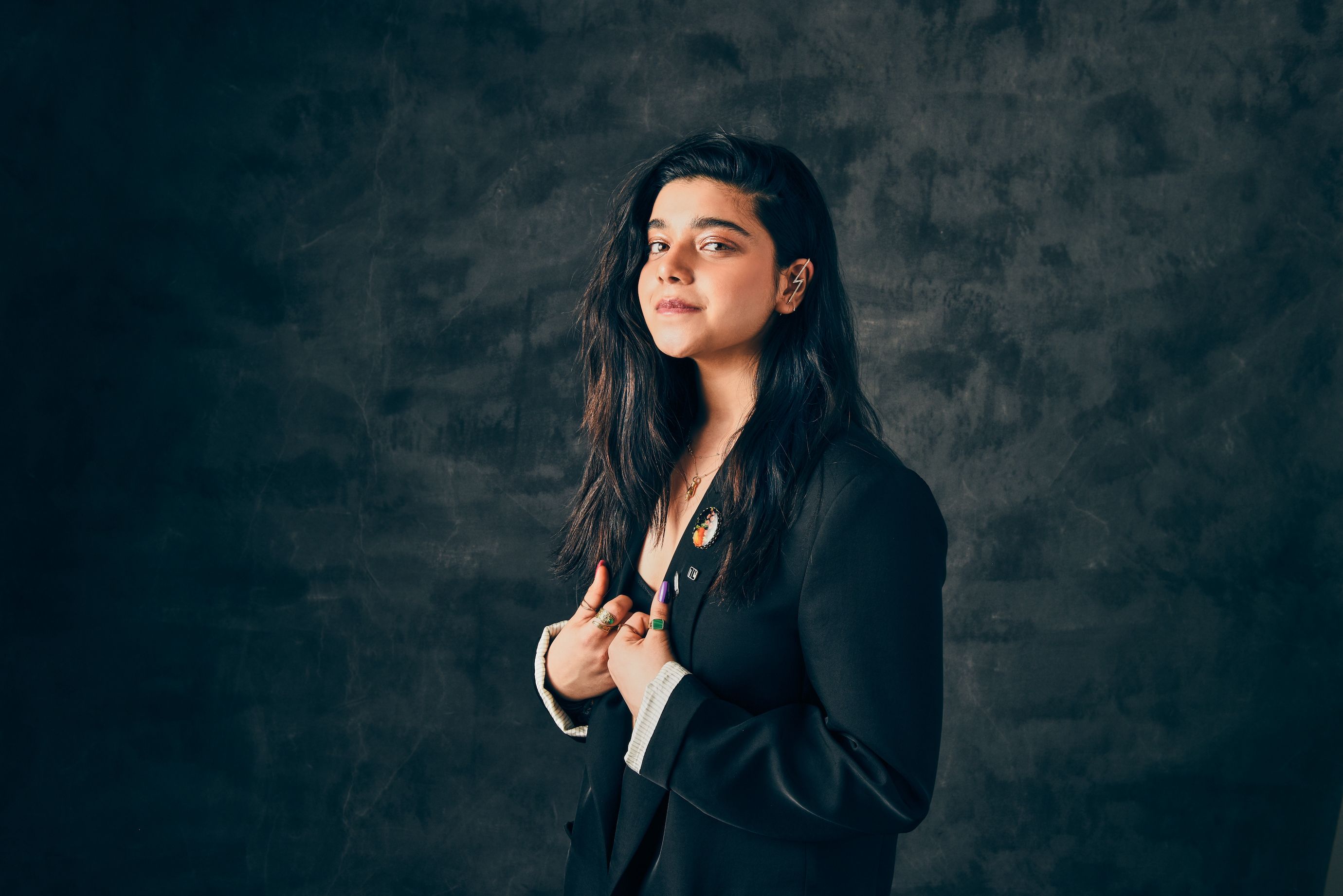 Source: Harper's Bazaar
Adam McKay Wants To Direct A Silver Surfer Film
If the opportunity arises, Ant-Man screenwriter Adam McKay would be more than happy to direct a Silver Surfer movie. There is no doubt that this initiative is desired in some way.
"Silver Surfer was tricky. There was something about it, cause we did look into it. I think it's connected to the Fantastic Four reboot and because of that kind of lives under its own umbrella," began McKay. "But there was something that got in the way of it cause we did look into it a couple of years ago, but I could be wrong. I could be misremembering, but there was some reason it didn't happen or someone else was already working on it. But no, I was definitely into it because that would be a very easy one."
Unfortunately for Vellani and McKay, it's difficult to envision Silver Surfer making an appearance before the Fantastic Four at this stage in the MCU. However, Ms. Marvel this week showed that anything can happen in any show. However, it appears as though Marvel's First Family is rapidly arriving, which implies that the dazzling herald can't be far behind. One of the supporters who thinks the Surfer may front his own production is McKay.
"If you look at Galactus and the origin story of the Silver Surfer, how he sacrificed himself for his home planet. Norrin Radd, was that his name? I haven't thought that name in a long time. That would be a very easy one to make it an environmental allegory. I think that could be an incredible movie, and I think it could be visually the most stunning Marvel movie that's ever been made," he added. "I haven't lost interest in that. In fact, now that you mention it maybe I'll lob a phone call and see what's going on."
Iman Vellani Also Wants To Play Galactus
Source: Qantara.de
Additionally, the Ms. Marvel actress named the only other Marvel character she'd like to portray in the MCU. The Devourer of Worlds was reserved for Iman Vellani if the chance arose. During a Reddit AMA this week, she only uttered the word Galactus in response to a question. The Ms. Marvel actress has been responding to a ton of inquiries regarding the MCU in its entirety. She has, however, taken great care to avoid saying anything that would result in a visit to Kevin Feige's office. It would be entertaining to watch Galactus in the large helmet. Galactus is a daring pick. (Avoid allowing Kamala Khan and her buddy Squirrel Girl to fight.)
Nobody knows when the large purple villain will appear in the MCU. The public isn't even aware of the Fantastic Four's plans yet. In order to find out who will play Galactus in these films, we must wait.
Leave a comment