Home Before Dark Review – Riley Sager Haunts In Familial Ghost Story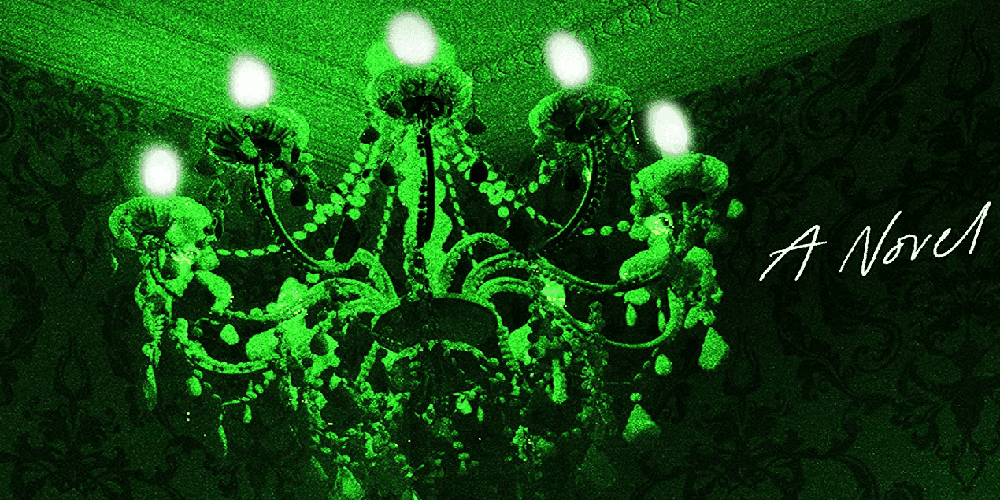 Riley Sager's first novel Final Girls was almost unfair for a debut work. The mastery of this author, who operates under a pseudonym, reads more like a story you'd expect from a writer's second or third book. The book released in 2017 to international acclaim, with hopes of another book sooner rather than later. Instead, the author followed up with two novels in each following year. In keeping with the trend, Sager will release Home Before Dark on June 30th, 2020 by Dutton/Penguin. Thanks to the publisher, I'm happy to bring this spoiler-free Home Before Dark review to Comic Years in what I think will end up being one of the year's strongest works of fiction.
Home Before Dark
is the Next Great Ghost Story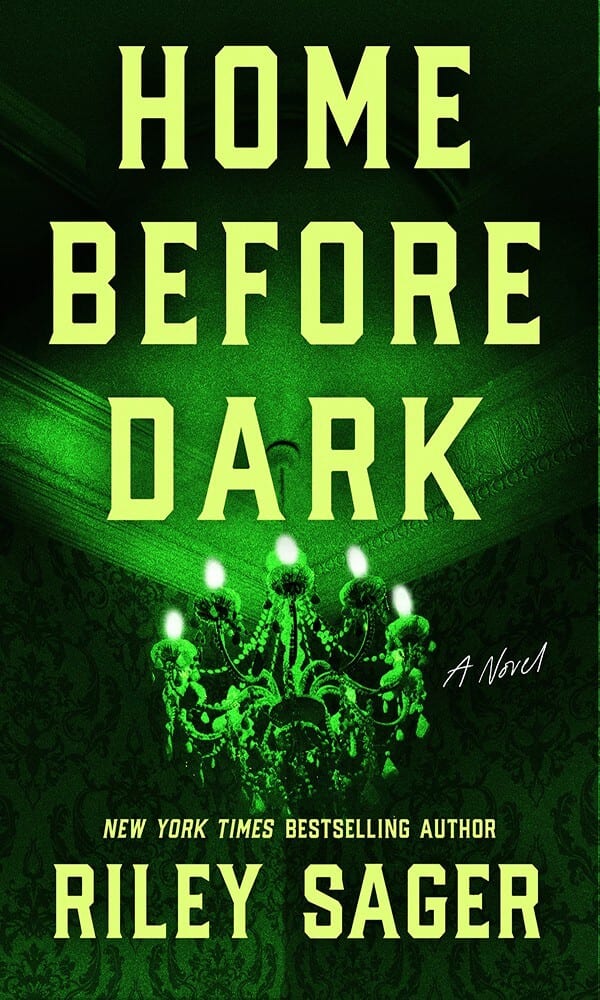 Image Credit: Dutton
In Sager's upcoming novel, we meet Maggie Hold 25 years after her family narrowly escapes from Baneberry Hall. The haunting Victorian estate holds a dark past and despite signs for concern, her parents Ewan and Jess move in. Ewan's fleeting freelance career is buying the young father time until he can write the Great American Novel, which he plans to do at Baneberry. 
What's sort of funny is throughout the events following the Holt family's move, all signs point to a hellish presence in the house. Despite these signs, Ewan seems more annoyed than frightened. It's not until things begin to look fatal that Ewan escapes with his family. While staying in a motel, Ewan shares his suspected ghost encounter with the cops. The report leads to a saucy story in the local newspaper. The attention is as close to acclaim Ewan feels he might get, so he pens House of Horrors, a nonfiction account of his family's time in Baneberry. 
When Ghosts Become Demons
As an adult, Maggie finds people want to know all about her experience when they realize who she is. In reality, she spends her teen years and beyond believing her father made everything up. The book talks of Maggie's "invisible friends" who serve as the home's haunters, and she doesn't remember any of it. As Home Before Dark plays out, we hear the full story of what happens, but we also get to review how the experience affects Maggie. Without any real recollection of the events at Baneberry, she still finds herself struggling after her family's escape. 
The fame of House of Horrors rivals that of The Amityville Horror, but Maggie ends up bearing the brunt of what follows. Countless instances place Maggie in the role of the victim. Instances include being shunned by classmates for her father's "evil book" and never escaping the fame attributed to her surname. The experience all but demolishes her relationship with her parents, who get divorced shortly after the book becomes a hit. When her father passes away, his final words to Maggie are "so sorry." But, for what?
Insanely Well Developed Themes Make
Home Before Dark
Effective
Without diving too much more into the story, Maggie finds out that her father never sold Baneberry, so she returns to assess the property. It's here that she rediscovers the events that changed her family's life 25 years ago. The story is far from a cookie-cutter walkthrough of typical ghost story tropes. Yes, the family experiences mysterious occurrences that cannot be explained. The Victorian layout of the house leaves room for great moments. Favorite highlights include ghostly chandeliers, record players starting without human intervention, and even an Ouiji board consultation.
What rings loudest in the novel are themes surrounding the relationship a father has with his daughter. Modern norms aside, the bond between a dad and his girl is complicated. There's an element of fatherly duty to protect with plenty of room to overstep boundaries rooted in every one of these relationships. If a father oversteps this gentle line, then his darling daughter can either grow to hate him or encounter danger. As she grows up, any daughter desires autonomy from the man who raised her. One's willingness to approach this natural departure from one another with caution can be the only thing keeping the process from spoiling family bonds. 
The haunting backdrop of what Ewan and Maggie experience in Baneberry echos through generations of father-daughter relationships gone bad. Ewan has no desire to lose his daughter's love. In protecting her and documenting what they go through in House of Horrors, Ewan saves and loses his daughter all at once. 
Overall Impressions 
I think Sager's love of thriller and mystery novels helps guide this story smoothly. The author certainly doesn't shy away from eerie subjects. 2019's Lock Every Door also featured a dwelling rotted with past sins, but I think Home Before Dark nails frightening passages a little more smoothly. There's not too much of a dependency on any gothic vibes. That said, the modern sense of the Holt family's experience makes it scarier. In a weird way, I feel like this story seems more realistic than other haunted tales.
The ghostly portions of the book aren't spine-chilling, but keep the reader nervous. Not to mention, plot points that seem obvious evaporate as Maggie discovers more about her past. All in all, Maggie is one of the more enjoyable characters I've encountered in fiction the past 18 months. Sager's incredible novel is one I look forward to hopefully seeing adapted for film or TV. Sony Pictures and 21 Laps recently won the rights to the book's adaptation via auction. The latter is run by director-producer Shawn Levy, who started his career directing family films like Cheaper by the Dozen and the Night at the Museum films. More recently, his efforts with his production company earned him a Netflix partnership where he helped launch Stranger Things as executive producer. 
Image Credit: Audible and Amazon
Home Before Dark Review Rating
I like to rate my book reviews on a scale of 1-5; five being something like Gone Girl and one being gone from my memory. I'd place the review score for Home Before Dark at a 5 for the many reasons above and because I'll likely re-read it in the near future. Be sure to check out all reviews, interviews, and news coverage we provide for books on Comic Years.
Riley Sager's Home Before Dark is scheduled to release June 30, 2020, via Dutton/Penguin. A digital copy of this novel was provided by the publisher for the purposes of this review. 
Featured Image Credit: Dutton
Taylor is the Gaming Editor of Comic Years and a lifelong fan of video games. He holds two degrees in Political Communication and wrote a Master's Thesis on resistance movements, race, and the exploitation of college athletes. His wife and two Toy Australian Sheppards keep him sane.
Leave a comment