Henry Cavill In Talks To Join The Highlander Reboot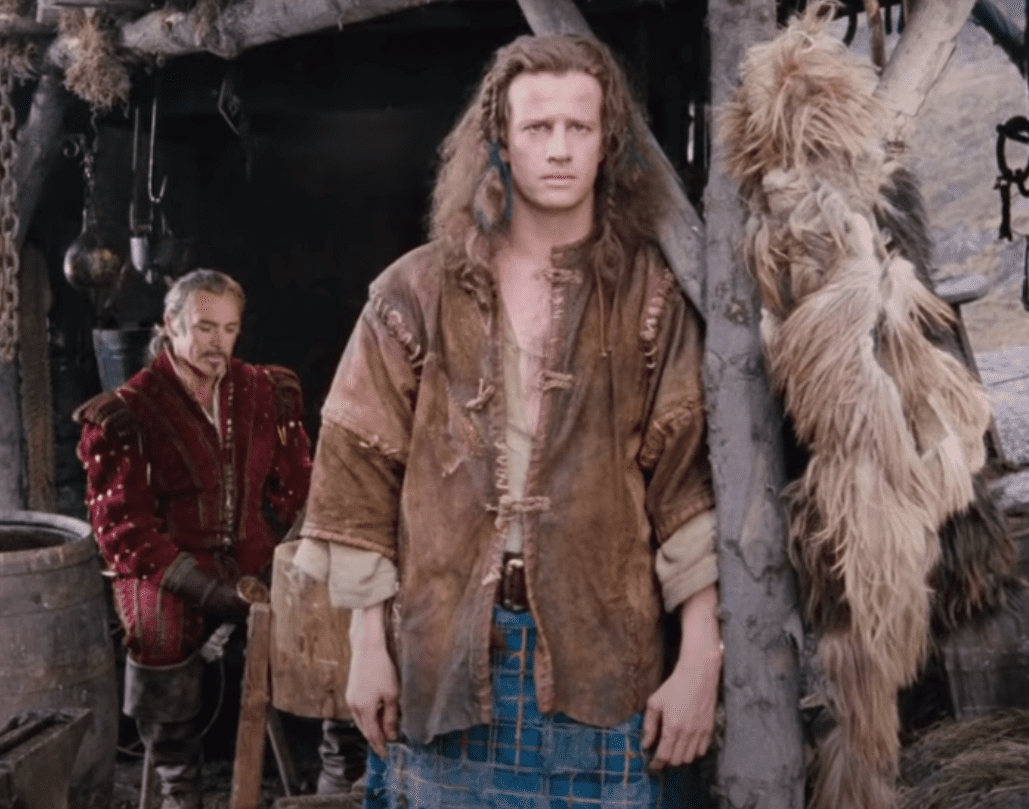 Grab your swords and your geographically baffling accents because there's Highlander news! Our beloved Man of Steel and the White Wolf himself, Henry Cavill is in talks to join the Highlander reboot. 
There Can Be Approximately 7
Highlander, appropriately, is a series that cannot die. The first film came out in 1986, and it was a fun, thoughtful, sword-full romp that had more decapitations than the average film, but they worked it in nicely. And by the end of that movie, the immortal quest had been fulfilled and The Prize claimed! Connor MacLeod unburdened the last immortal of the weight beyond his shoulders and absorbed his tasty immortal powers while flying through the air. It was over. There was only one. 
Image via Thorn EMI Screen Entertainment
Except for all the others because there are a bunch more movies. The second movie returned to our heroic, eternally young immortal Connor MacLeod, only now he's old and not immortal. Connor kills two immortals from space and regains his immortality because, oh, it looks like the immortals are actually from space. The third movie is marginally more sane. The 4th movie gave us yet another immortal, and this one killed 600 other immortals, so it calls for a larger ensemble of super-powered immortals, which just makes this movie being called Endgame true perfection. The series is also home to a genuinely good animated film that came out in 2007 and an animated series. Then we got the closing act. Highlander: The Source, which sees the remaining immortals looking for the source of all immortality, which is apparently on Earth and also in Lithuania surrounded by cannibals. 
This is all to say that the Highlander series has legs. Sure, some of the places it goes with those legs seem marginally bonkers, but who doesn't love a rollercoaster with a few surprise turns and a loose safety bar? For that reason and so many others, it's pretty exciting that there's going to be a Highlander reboot potentially with Henry Cavill. 
What We Know About Henry Cavill in the Highlander reboot 
Chad Stahelski, the director behind John Wick, is going to be directing the Highlander reboot, which he has been working on since 2016 with Kerry Williamson working on the latest draft of the script. Beyond that, we know some of the producers, Neal H. Moritz and Josh Davis, and Executive Producers, Amanda Lewis, Patrick Wachsberger and Gregory Widen. Peter S. Davis.
This dearth of information leaves us in the same place we were during the first film: not knowing much but being jazzed with what we got. 
Baseless Speculation 
An actor as popular as Cavill is right now is destined for a leading role. Looking at Cavill's two other biggest performances, he plays a superhuman force of nature both integral to society and separate from it. With all that, it seems kind of likely that he's going to be playing one of the immortals. 
Image via Netflix
In Cavill's work as Geralt and Superman, he creates a melancholy that is enhanced and only really present because he's just so gosh darn powerful, both in strength and cheekbones. That balance of sadness and strength is a great match for one of the sad, sword-wielding immortals of the Highlander series, so we're really optimistic that he'll be part of the reboot. And if it all falls through, at least we still have season 2 of The Witcher coming out, so Henry Cavill is going to be in the same room as a sword whether he's playing an immortal grump or a a marginally less immortal-grump.
If we get a Henry Cavill Highlander reboot, who do you think he'll be cast as. Are you hoping for a new take on Connor or to finally get to see Henry Cavill wear a giant skull on his head? Tell us in the comments below!
Featured image via Thorn EMI Screen Entertainment
Jessica Kanzler is a freelance writer and editor who lives with her wife and cats. Jessica has bad taste in tv and an MA in Rhetoric, Writing, and Digital Media studies. Talk to her about Frasier on Twitter @Jessicaakanzler
Leave a comment