Grease TV Series Coming to Paramount in 2023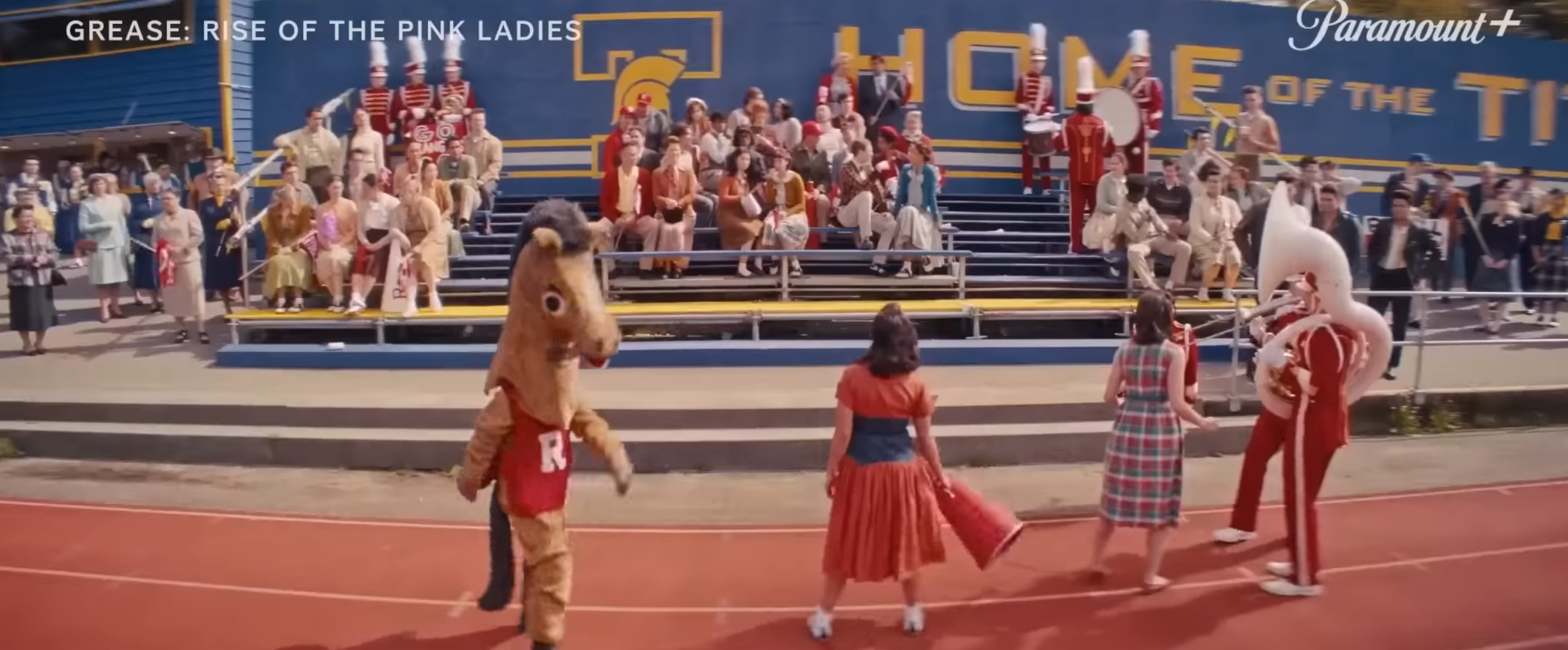 Two years after the official announcement of the project, the Grease TV series is officially on its way. Fans have divided opinions when it comes to this prequel series, so let's talk about it!
Paramount's Grease TV Series (Prequel)
We are back in Rydell High! This time around, we will see our favorite characters a bit younger. While the upcoming Grease TV series is a prequel, it still tells the same story. Some of the faces to appear in main roles include Marisa Davila, Cheyenne Isabel Wells, Shanel Bailey, and Johnathan Nieves.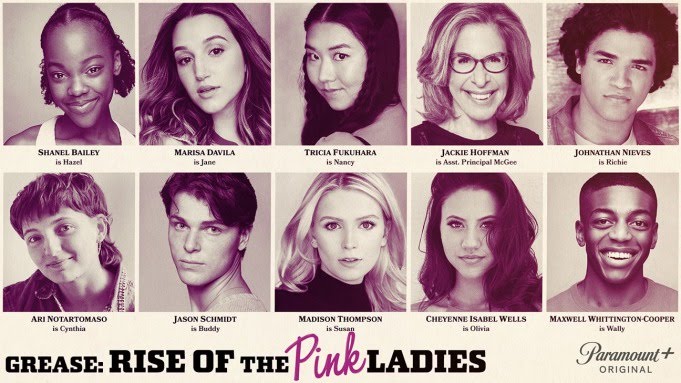 Cast of the upcoming series
The trailer shows the plot of the upcoming prequel, set four years prior to the movie. Moreover, the official release date is April 7, 2023! Grace Gilroy and Sammie Falvey will serve as executive producers, while Annabel Oakes is the showrunner.
"We are thrilled to unveil our new original series that will introduce an incredible cast of young stars in the making and electrifying musical numbers you will fall in love with. Annabel and Alethea have managed to brilliantly capture the spirit of the iconic beloved classic film which, like Rise of the Pink Ladies, is both set in the past but relevant to the present." director Nicole Clemens
In addition, the show trailer incorporated the original theme song from the movie. However, Justin Tranter creater the rest of the soundtrack.
"I worked on the show for seven months straight and I still listen to the music every day. There's absolutely no way you can get tired of them. It's a no-skip soundtrack. Justin and their team managed to mold together the old '50s style of music with a modern-day take on it", explained Marisa Davilla about the musical elements of the Grease TV series.
While all the information we have about the upcoming TV series sounds great, not many are thrilled about it. This is due to the high standards the original movie set for these young generations. Read on to see why many are still skeptical.
Fans' opinions about Grease remake
Whether or not we consider this Grease TV series a remake of the original movie, fans don't seem too happy about it. Namely, the '70s, '80s, and even the '90s kids that grew up with Grease don't feel like this Grease TV series is even necessary.
Apart from 'recasting' John Travolta and late Olivia Newton-John, the upcoming show needs to stand up to the Grease standards from the 1980s. This means that fans are expecting no modern drama, as well as many musical elements. All in all, we are eager to find out if the Grease TV series will live up to the original movie!
Obsessed with anime, all-things magical, collecting rare editions and funko pops, Natalija is a young writer who strives to read every comic and manga out there!
Leave a comment