Gladiator 2 Officially Coming in 2024: Plot & Cast Revealed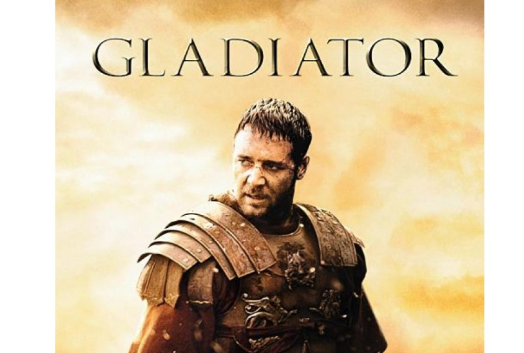 More than two decades later, the world-renowned movie director Ridley Scott confirmed that Gladiator 2 is officially in the making. Moreover, now we have updates, including the release date, cast, and plot information. Read on to find out more about this movie. 
When is Gladiator 2 Coming?
From Cast Away, The Green Mile, and even How the Grinch Stole the Christmas, to X-Men and Gladiator, the year 2000 was a big milestone in the movie industry. Moreover, many of those were turned into a movie franchise, such as X-Men. However, it's only now, 23 years later, that we're officially going to see Gladiator 2. 
According to the previous reports from 2021, Ridley Scott confirmed that the script for the sequel has been completed. While this was big news for the movie industry, it's even bigger news that just hours ago, Paramount Pictures picked up this project. 
Now that we know it's officially coming, here are some of the details. Firstly, David Scarpa will work on the screenplay for Gladiator 2. Moreover, we do know that the plot of the sequel will take place 25 years after the events of the first movie. 
When it comes to the actual plot, we don't have any details yet. However, we do know that the movie will focus on Lucius, Lucilla's son and Commodus' nephew. Seeing the battle between the notorious Commodus and Maximus, young Lucius decided early on not to become like Commodus. 
This is why Gladiator 2 will feature Lucius all grown up. If the director decides to continue the story as it ended in the first installment, then we should see Lucius seizing the same life path as Maximus. Moreover, given the title, the movie will likely follow Lucius into the fighting pits. 
Since the movie is very loosely based on actual historical events, we still can't predict the actual outcome of the sequel. There were so many historical inaccuracies in the first movie, it's hard to imagine Ridley Scott decided to turn back to the true events. 
Gladiator Sequel Cast
This time around, Spencer Clark will not reprise the role of Lucius Verus II. Instead, Paul Mescal will enter this role in the sequel. However, some of the returning faces do include Derek Jacobi as Gracchus and Connie Nielsen as Lucilla. 
In addition to the returning stars, fans will now see world-renowned actors such as Denzel Washington. In addition, the rising star Pedro Pascal (The Last of Us), and Joseph Quinn (Stranger Things) are joining. Lastly, Fred Hechinger will portray Emperor Geta.
Obsessed with anime, all-things magical, collecting rare editions and funko pops, Natalija is a young writer who strives to read every comic and manga out there!
Leave a comment