Funko Fundays 2019 Announcements And Exclusives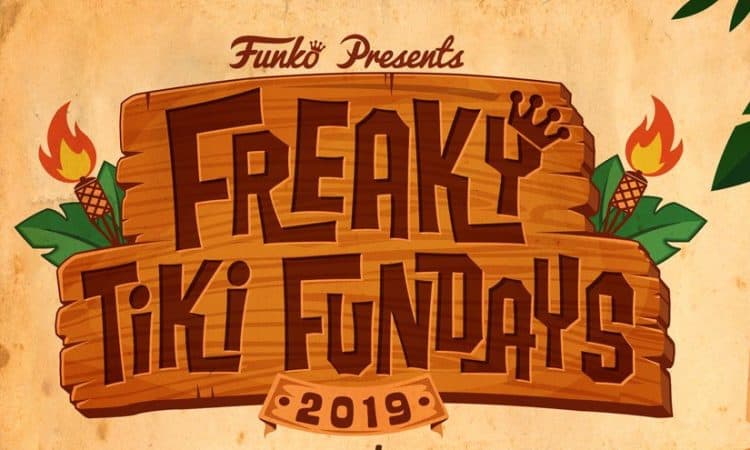 It's hard to explain to non-collectors why Funko figures are so fun to collect. Much like beanie babies, action figures, or coins, the hunt is exciting and fulfilling. When you obtain a figure you love, it's hard to not smile like a little kid. Such is the heart of Funko as a company. Founded on a love for the cartoons and characters that filled 70s, 80s, and 90s childhoods, the company is on top of its game. At San Diego Comic-Con 2019, Funko Fundays hosted superfans in an evening of announcements and special edition figures. What is Funko Fundays? Plus, what got announced? We're going to cover everything and anything Funko Fundays 2019. 
What is Funko Fundays?
To explain Funko Fundays, it helps to give a brief explanation of Funko overall. The company, based out of Washington, is a toy company that creates a variety of figures. The figures vary in design and size, with the most popular being their Funko Pop! figure. These figures are easily recognizable by their black, beady eyes, and often cartoonish features. Dorbz are smaller, happier looking figures, and Five Star figures are more like traditional action figures. The company also makes lines of realistic looking Vynl figures, Funko Action Figures, and a number of other types of toys. 
What Happens at Funko Fundays?
At Funko Fundays, the company throws a themed party and reveals some upcoming releases. These cover all designs and styles of their figures, and are often surprises to all in attendance and following online. The theme varies, and in a lot of ways, is over the top and almost like a kid's birthday party. Decorations cover the room and performances take place, all highlighting the company's goal to keep things fun and light. 
Funko Funday Box of Fun
The celebration also brings the Funko Funday Box of Fun, which contain limited edition figures and variants of their toys. These boxes come with three figures. They most often feature their mascot, Freddy Funko, as other characters, such as Pennywise, Batman, or the KFC Colonel Sanders. Each figure is numbered, like a baseball card, a rarity ratio. Most clock in under 1000 pieces, or figures, and some are even as rare as 24 pieces. 
Funko also releases their own original characters. These are not based on licensed property, and are often fun and pun-related. These used to be called Spastik Plastik figures, but have since been changed to Fantastik Plastik. 
Proto Figures
Lastly, it helps to explain the concept of Proto figures. Protos, short for Prototypes, are molds of in-development Funko Pop! figures that are not finished. Often, the body and general shape are recognizable, but the plastic is not painted or detailed yet. These are very rare, and often only released at Funko Fundays events. 
The Popularity of Funko Fundays
Funko Fundays 2019 is a huge highlight in the year for the company and fans alike. This year was a ton of fun, thanks to an amazing theme, great reveals, and online releases of the Box of Fun. Everyone got in on the fun this year, so let's talk about the theme, reveals, and exclusive figures spotted at Funko Fundays 2019. 
Funko Fundays 2019 Theme and Reveals
The best place to start is the most exciting reveals of the event. But first, let's talk about the theme of this year's event. Titled Freaky Tiki Fundays, this year was very island heavy. A ton of people wore Hawaiian shirts, hula dancers were performing, and tikis were everywhere. This seems like as good a time as any to introduce the newest Splastik Plastik figures: Shocka Rocka, Ringo, and Elwood. All tiki shaped figures, they were limited releases for the event, with a glow in the dark variants. They look good, and fit the theme very well. Now, let's get to reveals.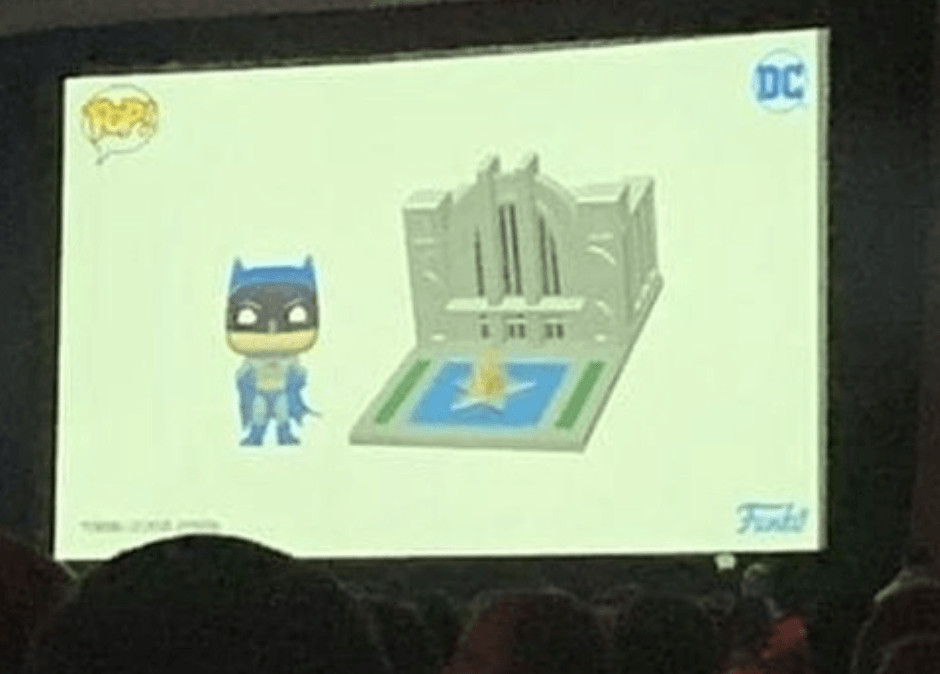 Batman and Hall of Justice Pop! Figures
Collectors know well, there are a ton of Batman figures out in various Funko styles, but the big announcement for the caped crusader came way of a Pop! Town addition. Pop! Town figures are a newer feature of the line, and usually come in the form of buildings or houses that are central to a Pop! character. For example, Spongebob recently got a Pop! Town figure of his pineapple house. Well, the reveal showed a Hall of Justice, which is wonderful for DC collectors. It'll pair quite nicely with other DC Pop! figures.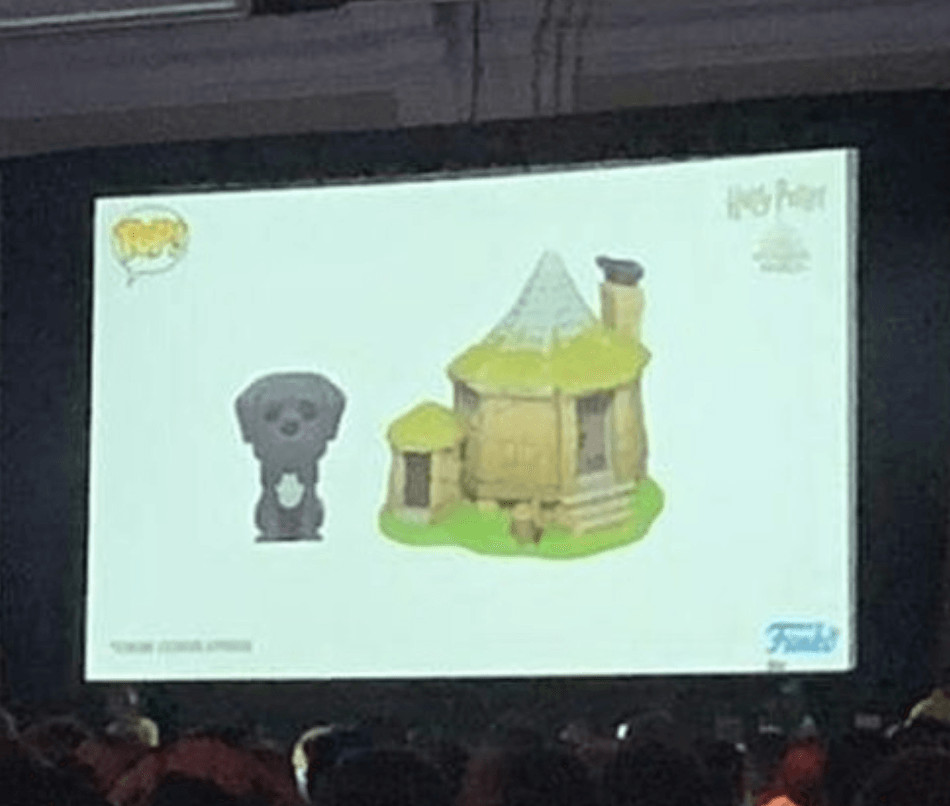 Hagrid's Hut from Harry Potter
Harry Potter, the popular children's book series, is an insanely popular Funko line, with over 100 figures from various scenes in the books and movies released at this point. Hagrid's Hut is joining the collection now as well. Fans have long asked for a Hogwarts Castle, or Diagon Alley, but this is wonderful as well. An unidentified dog pop is paired with Hagrid's Hut in the photo, but I'm not sure who that is. Let me know if you know!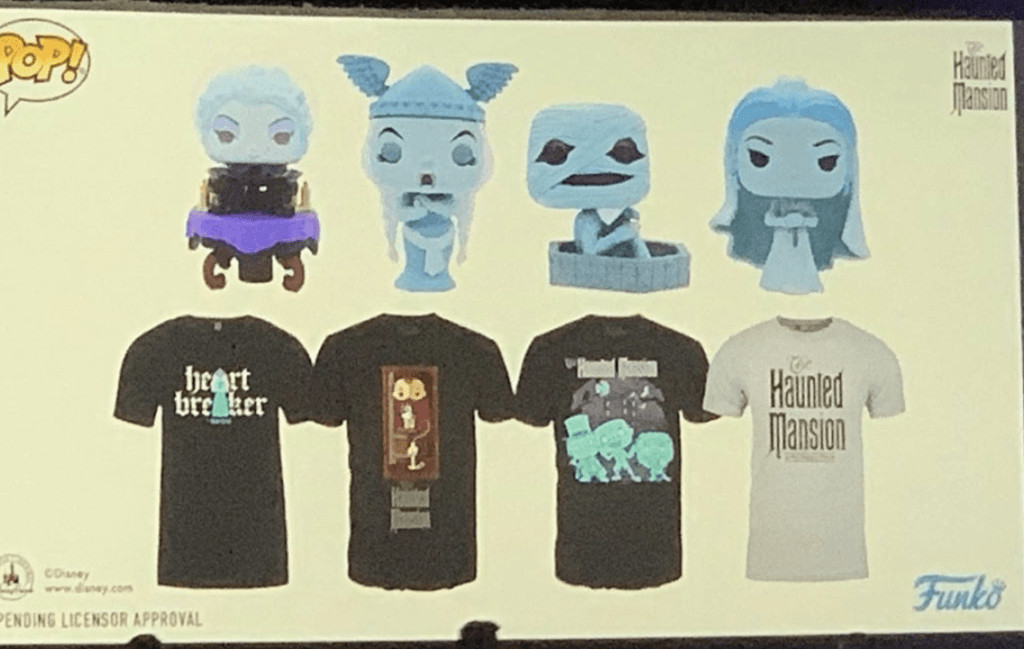 Haunted Mansion Pop! Figures, Tees, and Mystery Minis
Let's start with the Pop! Figures. Haunted Mansion, the Disney ride and subpar Eddie Murphy movie, was, up until this reveal, a very rare set of figures. There were a few glow in the dark characters, and even the regular ones were limited to three, and hard to find. Disney Parks released a character, Ezra, in a buggy from the ride last year at DisneyLand and DisneyWorld, which is also sold out and hard to get.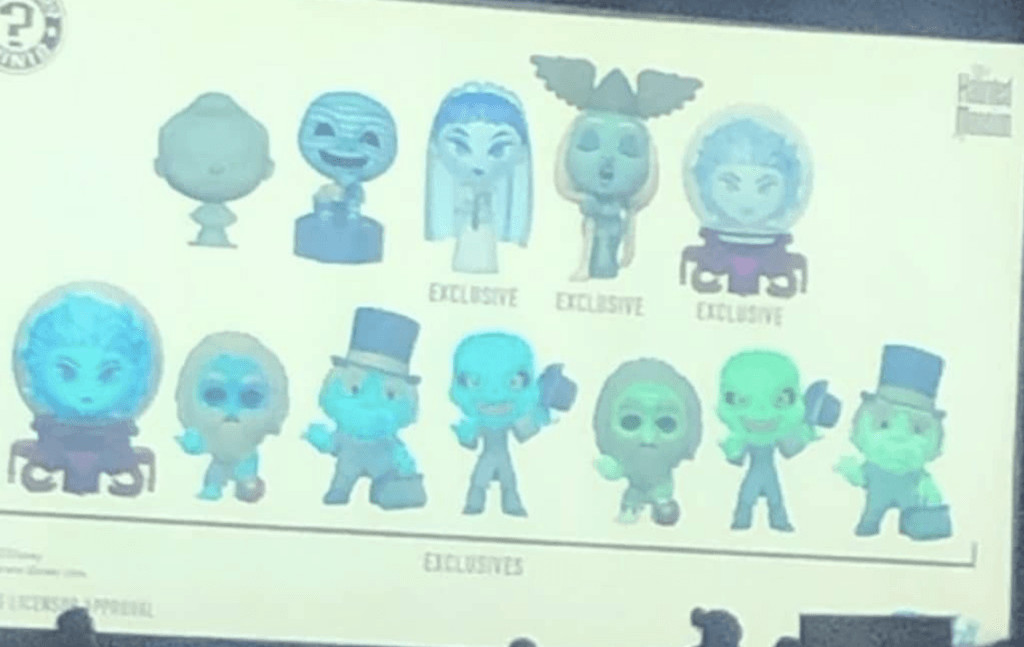 Now, four new figures join the collection, and look amazing. Four tees will also release for Haunted Mansion. Funko Tees are a newer addition to the company's line. They feature Funko Pop! designs and fun art styles. Lastly, Haunted Mansion Mystery Minis are coming out too. Mystery Minis are blind boxes with collectible figures inside. Each Mystery Mini collection features rarity ratios to each character, and you don't know who you're getting until you open the box. Some are exclusive to a retailer as well, i.e. you can only get a certain figure at Hot Topic. As a huge Disney and Haunted Mansion fan, these were a highlight for me.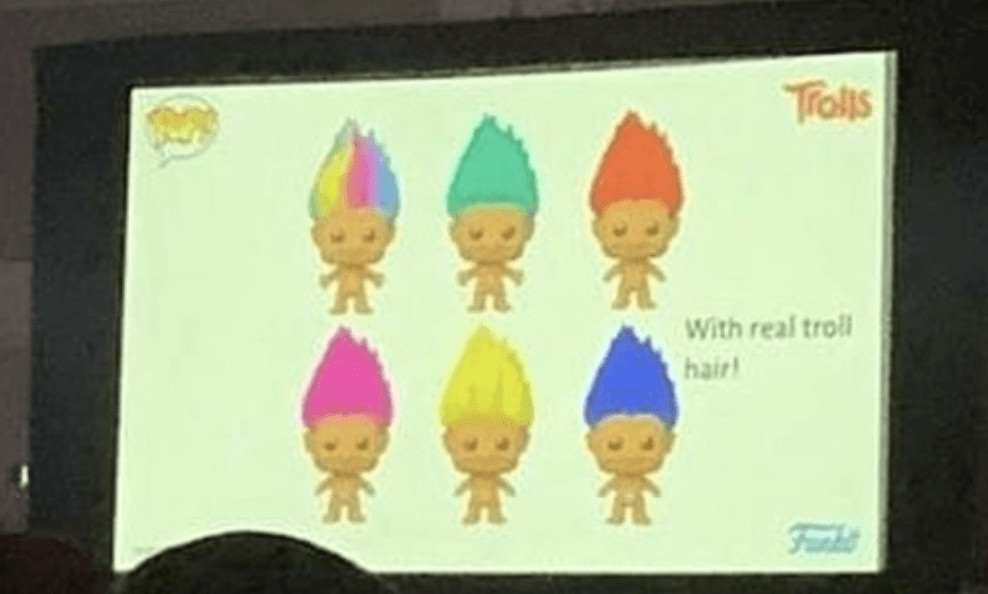 Funko Fundays Hype: Troll Funko Pop! Figures 
Troll dolls were popular toys at the time the Funko founder was growing up. Rainbow, teal, orange, pink, yellow, and blue Troll Funko Pop! figures were announced at Funko Fundays 2019, to the joy of many longtime collectors. Best of all, these figures will feature real Troll doll hair, which is a great feature for these figures. It's likely a bunch of variants will follow, given the popularity of these dolls.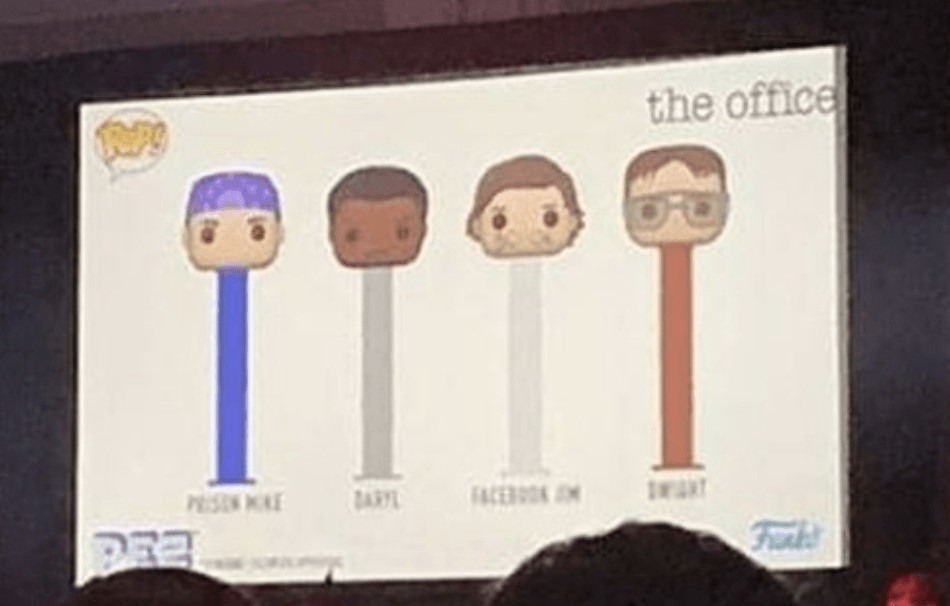 The Office Funko Pez Figures
The Office is still popular, years after its ending, and Funko Pop! figures of popular characters were some of the year's top selling designs. Now, Prison Mike, Darrel, Facebook Jim, and Dwight are getting the Pez treatment.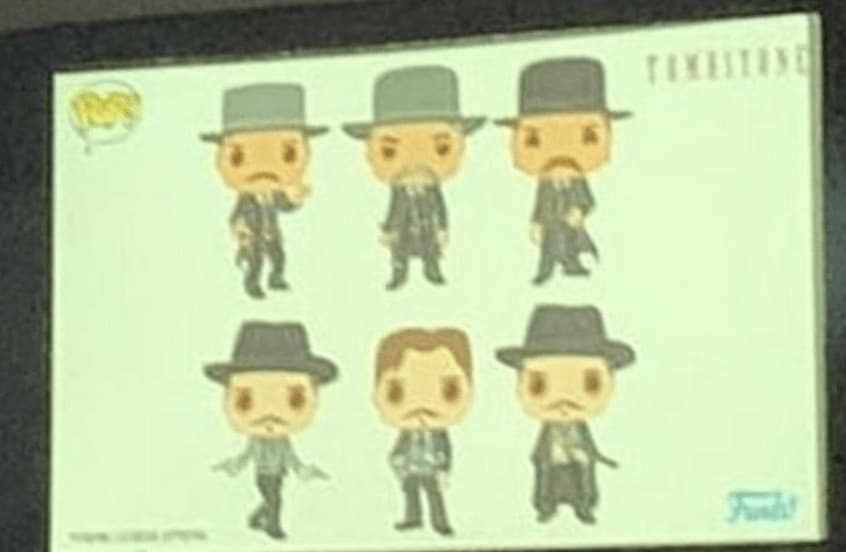 Tombstone Funko Pop! Figures
Tombstone, the cult TV show, is getting 6 figures, and should be regularly featured now that the company owns the IP.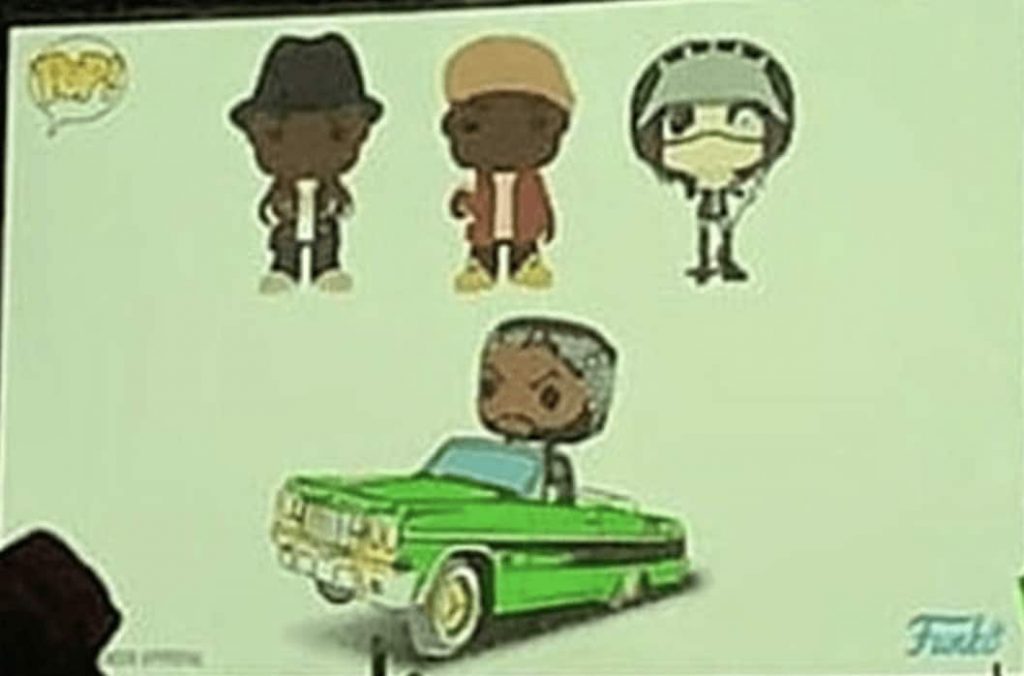 Ice Cube Funko Rides and More Music Pop! Figures
Ice Cube's Today Was a Good Day music video is iconic. Cube riding in his car is getting a Funko Pop! Rides figure, which is usually someone in a car or vehicle. Above, you can see a Biggie Pop!, what looks to be Jam Master from Run DMC, and Marilyn Manson on the right. Also announced were four figures from the band Iron Maiden, all designed as Eddie, the group's mascot on each of its albums.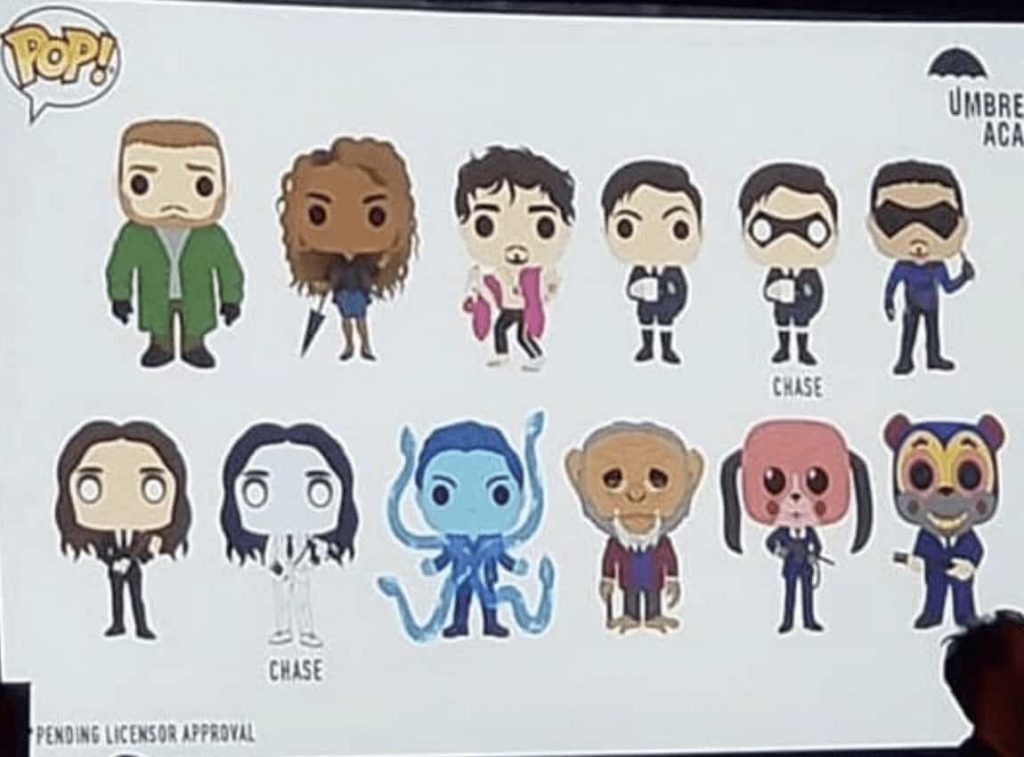 The Umbrella Academy Gets a Ton of Pop! Figures
The Umbrella Academy was a breakout hit for Netflix, and comic book readers have loved the series for some time. A whopping 10 figures are releasing for the show, two of which have a Chase variant. Chase variants are models of a Pop! figure that are harder to find, with a 1 in 6 rarity ratio.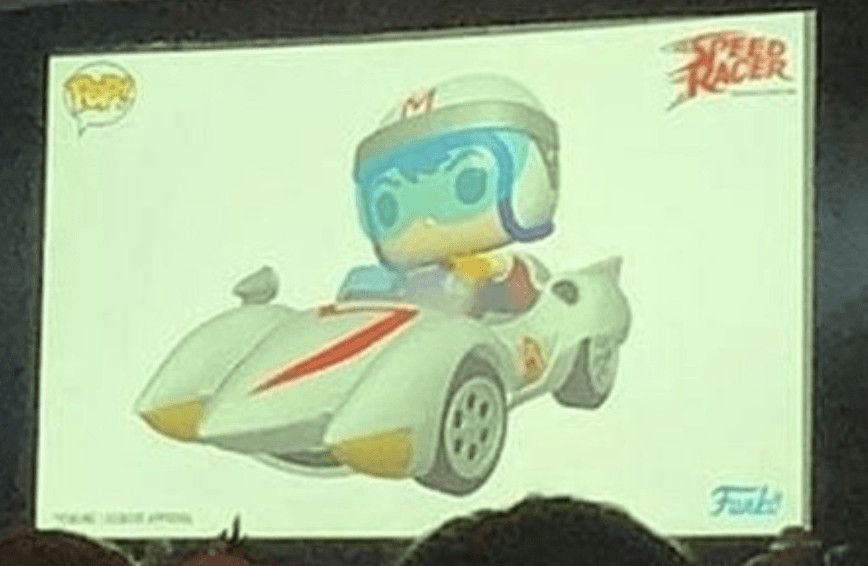 Speed Racer Pop! Rides and Figures
Speed Racer, the favorite cartoon from the 1980s, is getting a Mach 5 Pop! Rides figure, as well as three regular Pop! figures. The series is a long time favorite for many, and definitely a long awaited Funko Pop! release.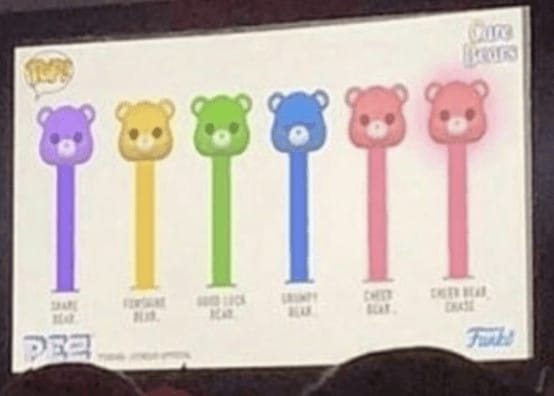 Care Bears Pez
Like Harry Potter, Care Bears have been very popular with Funko collectors. 6 bears from the series are getting the Pez treatment. A lot of variants of Care Bears have released too, with some partnerships with charities. It's a great way to sell Funko figures and raise money for a good cause.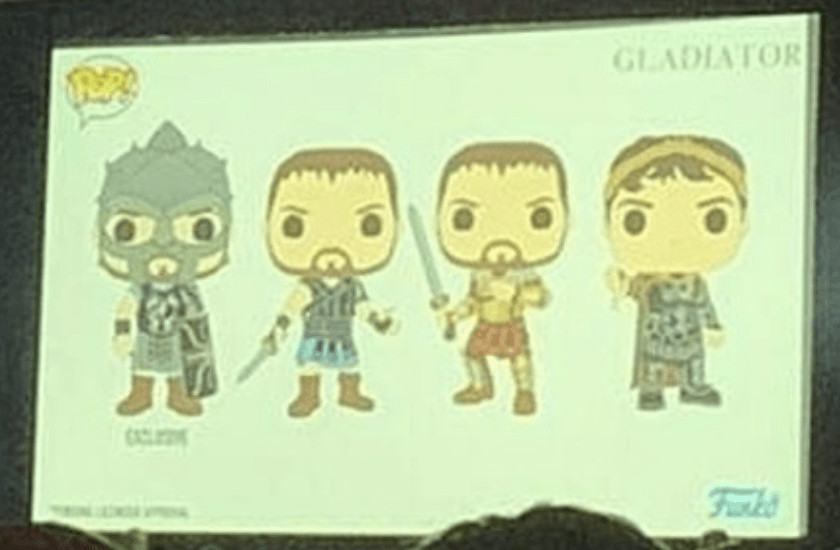 Gladiator Pop! Figures
Are you not entertained?! Gladiator is getting the Funko Pop! treatment with four figures of the iconic characters played by Russel Crowe and Joaquin Phoenix. Movies aren't necessarily crazy popular Funko figures, but it's fun getting them for a big, iconic movie like Gladiator.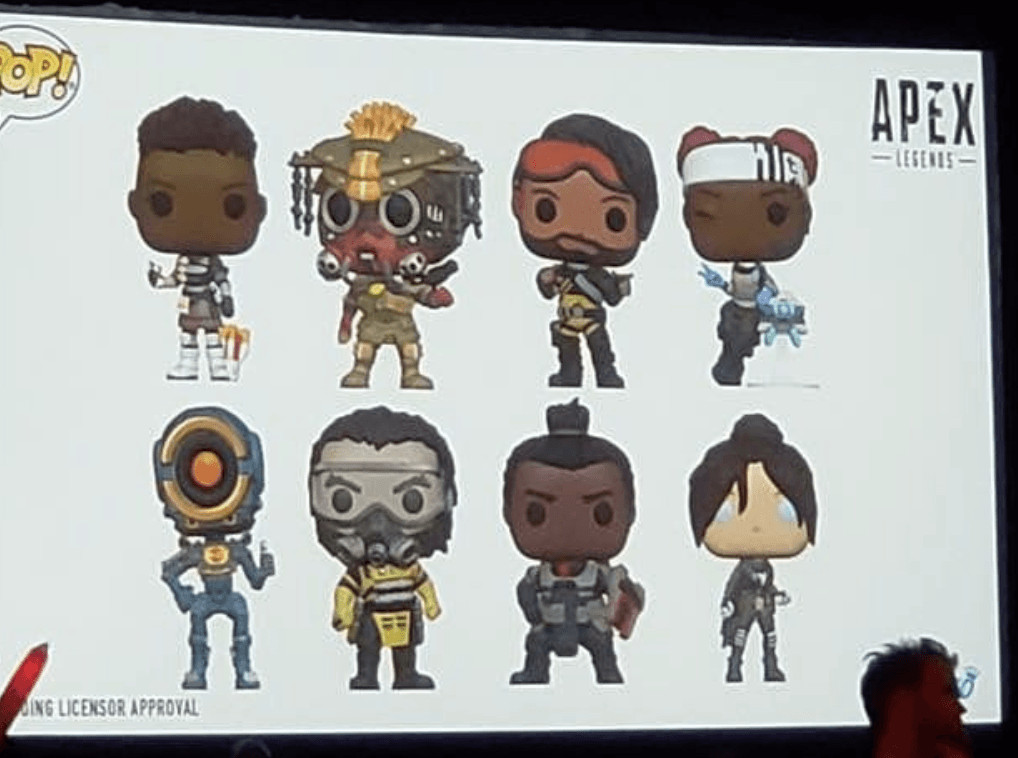 Apex Legends Figures
Apex Legends, EA's battle royale shooter, is getting 8 figures of its various characters.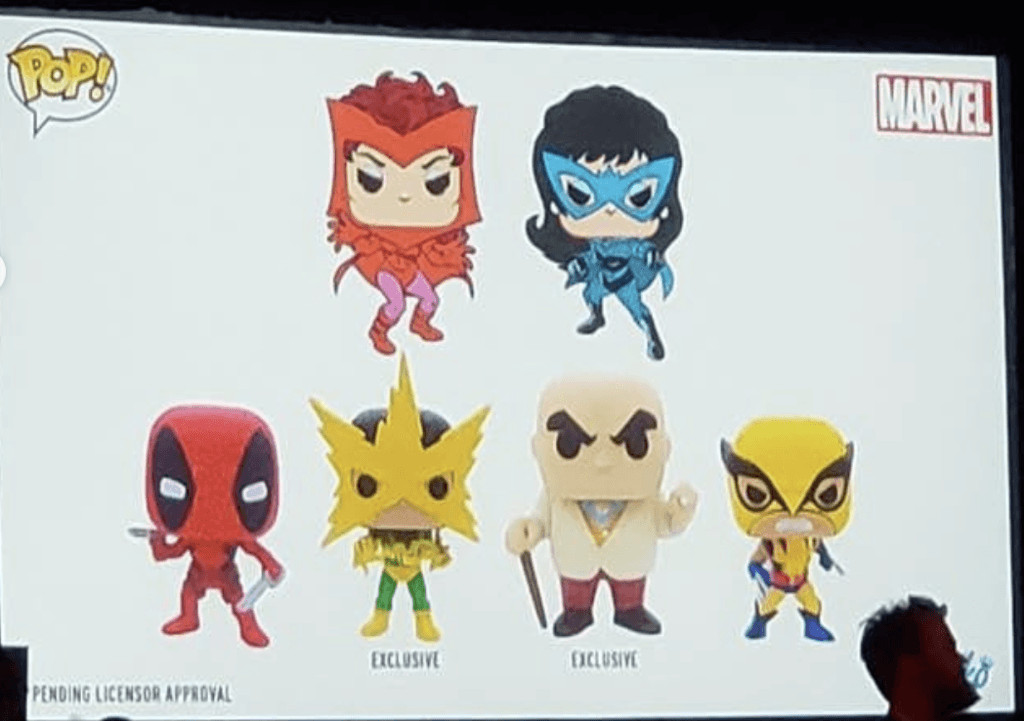 Classic Marvel Funko Pop! Figures
A slew of classic Marvel figures were announced as well. A Marvel 80th Anniversary series is in the process of being announced as well. 
Other Movie Funko Pop! Reveals
Terminator, Get Out, Us, and a Bobba Fett variant from Star Wars were announced as well. 
Now, let's talk Freddy Funko variants!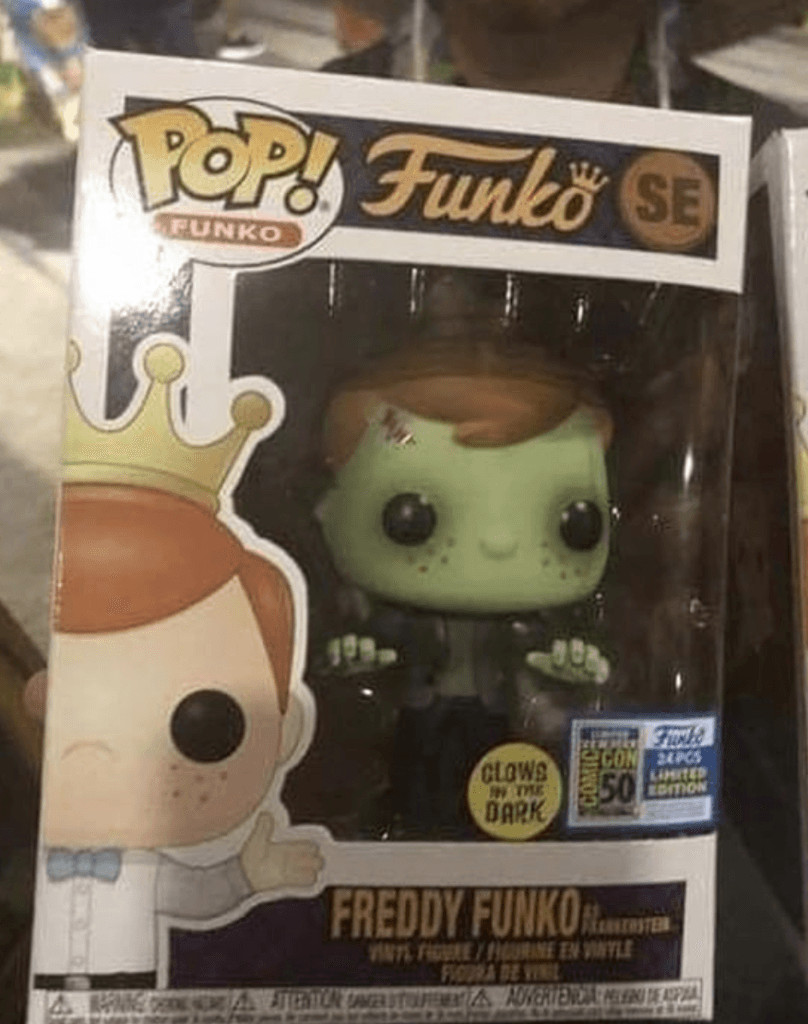 Funko Fundays 2019 Freddy Funko Variants
Rather than go through each variant, I've compiled a list of the variants spotted at Funko Fundays 2019. They are as follows:
Aquaman (350 Pieces)
Colonel Sanders (450 Pieces)
Red Big Boy (520 Pieces)
Blue Big Boy (24 Pieces)
Frankenstein (350 Pieces)
Glow in the Dark Frankenstein (24 Pieces)
C-3PO (520 Pieces)
Venom (24 Pieces)
Black Manta (350 Pieces)
Ant-Man (350 Pieces)
Surf's Up Batman (5000 Pieces)
Genie from Aladdin (450 Pieces)
Rating Funko Fundays 2019
In terms of exclusive figures, reveals, and Freddy Funko variants, this year was very, very good. Fans could purchase at Box of Fun on the Funko website following the event, but they sold out in less than 20 minutes. Each box costs $50, which is a great deal considering how much these exclusive figures resell for. 
Where Does Funko Go From Here? 
Funko is on a hot streak, and many wonder how long it can keep up this pace. Of course, the big acquisitions of Marvel and Star Wars were highlights in the company's history. As they gain access to more licensed figures, one can wonder at what point the pool of unreleased figures has to get shallow. For the rest of the year and into 2020, this year's announced Funko Fundays will release, as well as other announcements throughout the year. 
Funko gains the rights to many movies, and every single Disney Company release. That means every Marvel movie, Star Wars film and show, and Animation releases get figures. That's a huge bulk of their releases. They have also started releasing more and more anime figures. My Hero Academia, Attack on Titan, and Dragonball Z are among their most popular figures as a company (And they have some of the most powerful anime characters). For this reason, among the numerous other figures they release, Funko is not going anywhere.
Funko Fundays Final Thoughts
Fundays is a celebration of a company centered on fandom. The idea behind the figures at the start was to celebrate the characters and things we love. Many of which, the founder intended, would remind us of our childhood favorites. Whether it be cartoons, movies, or ad icons, the company specializes in nostalgia. 
On a personal note, my wife and I collect Funko figures. It's a really fun hobby, and while we don't keep things in the box or resell for a profit, it's still an incredibly rewarding experience. We'll hop out on Saturdays to go Funko Hunting, and thousands of others around the world do as well. It's a hobby I hope to continue for the foreseeable future, and at this year's Funko Fundays, I feel confident in that hope. 
Keep reading Comic Years for everything comic books, geek culture, and gaming!
Taylor is the Gaming Editor of Comic Years and a lifelong fan of video games. He holds two degrees in Political Communication and wrote a Master's Thesis on resistance movements, race, and the exploitation of college athletes. His wife and two Toy Australian Sheppards keep him sane.
Leave a comment