Emmys 2022: Full of Shocking Moments
The 2022 Emmy Awards showed all the splendor and rarity that characterizes them. Speeches and comedy marked the evening; some moments were joyful and surprising. If there's one thing we know for sure about these shows, fans will always vote for their favorites, and we'll see this every fall. Now, what's so unusual about previous years? Emmys 2022 were full of shocking moments.
With the worst of the COVID – 19 pandemic over, this new edition did not surprise much, although laughter and tears were present, as we will see below. But for the fans, these three hours gave a different touch to the range of the show.
The Emmys 2022: Full of Shocking Moments
The Emmy Awards, if there's one thing they have, is that they won't bore you. The gala kicked off with a rather lively touch. The Emmys 2022 were full of shocking moments, which presented a combination of victories and shows that captivated more than one.
Squid Game Makes History in Emmys 2022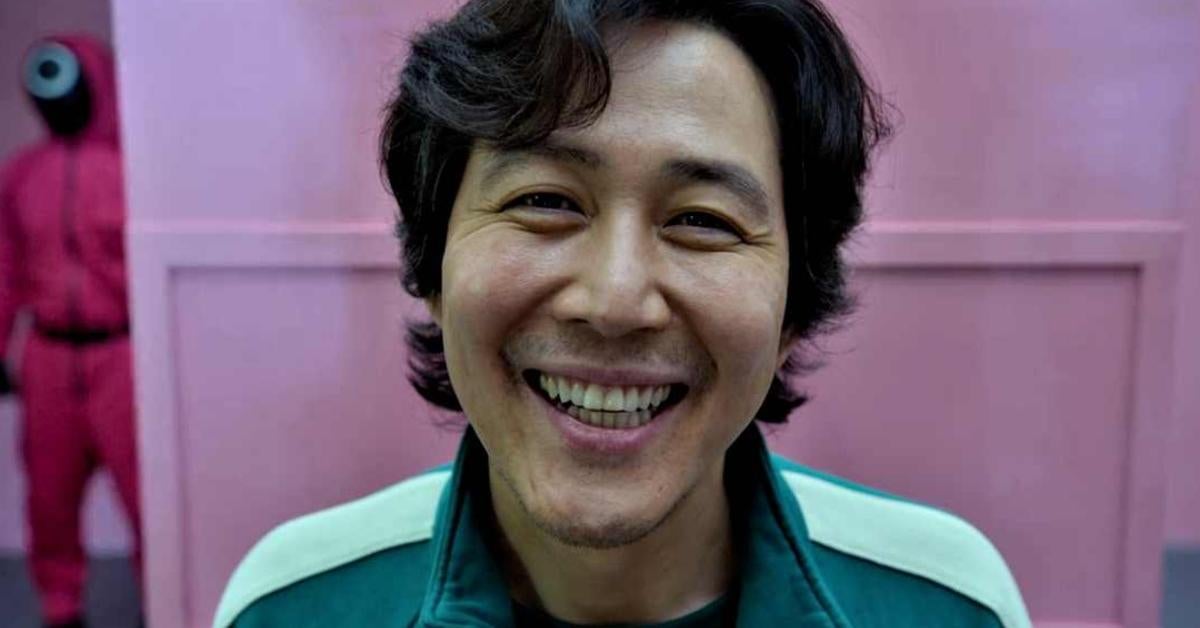 Image via Netflix.
The lead actor of Squid Game won Best Lead Actor in a Drama Series for his leading role as Seong Gi-hun, which led him to be above Better Call Saul actor Bob Odenkirk, who was given as the winner.
This Netflix gory drama has been shot in South Korea and has a plot that has attracted attention. Several participate in the game, and they give it all because they have severe economic problems. This competition is life or death, making Lee the first Asian actor to win this kind of award, marking a milestone in the Emmy Awards.
Zendaya Wins Best Actress Award
Zendaya earns her second Emmy Award. The former child star, known for being Spider-Man's girlfriend, won the award for Best Lead Actress in a Drama. Despite being known for playing supporting roles, her performance in the series Euphoria guaranteed her success. 
This moment makes Zendaya the first African-American to win an Emmy for Best Lead Actress in a Drama Series. Which also makes her the youngest woman to win this race.
The actress competed against Ozak's Laura Linney, Killing Eve's Sandra Oh and Jodie Corner, Yellowjackets' Melanie Lynskey, and The Morning Show's Reese Witherspoon, highlighting Zendaya as one of the Dream Emmy nominees.
Zendaya won her first statuette in 2020 as the lead actress in a drama. In the first season, she performed in Euphoria. She managed to beat other actresses who were leading nominees, such as Laura Linney and Jennifer Aniston. This award further proved that The Emmys 2022 were full of shocking moments.
Following her acting nomination, the actress was nominated as executive producer of her series, making her nominated for Outstanding Drama. In addition, she earned two nominations for Outstanding Original Music and Outstanding Lyrics for season 2.
Strangest Dance Performance Emmys 2022 Most Shocking Moment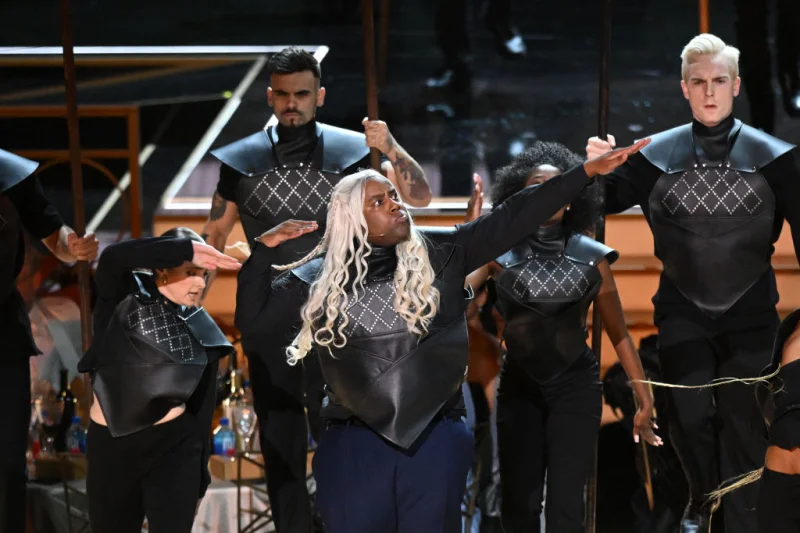 Image: Patrick T. FALLON—AFP via Getty Images
The opening featured a performance by host Kenan Thompson, who performed an entire song and dance routine that had everyone going crazy with how weird and funny it was. 
The SNL star asked the audience, "What sound fills us with more joy and anticipation than the familiar opening refrain of legally approved television theme songs?"
Kenan led a group of dancers, remixing musical themes we all know, like The Brady Bunch, Friends, Stranger Things, Law & Order: Special Victims Unit, and Games of Thrones.
Thompson had never really been seen dancing with such prowess before, wearing a platinum blonde wig as her attire. Her style was reminiscent of Daenerys Targaryen, which gave her performance an even stranger touch. This show was one of Emmys 2022 most shocking moments, but there's more.
Lizzo's Emotional Victory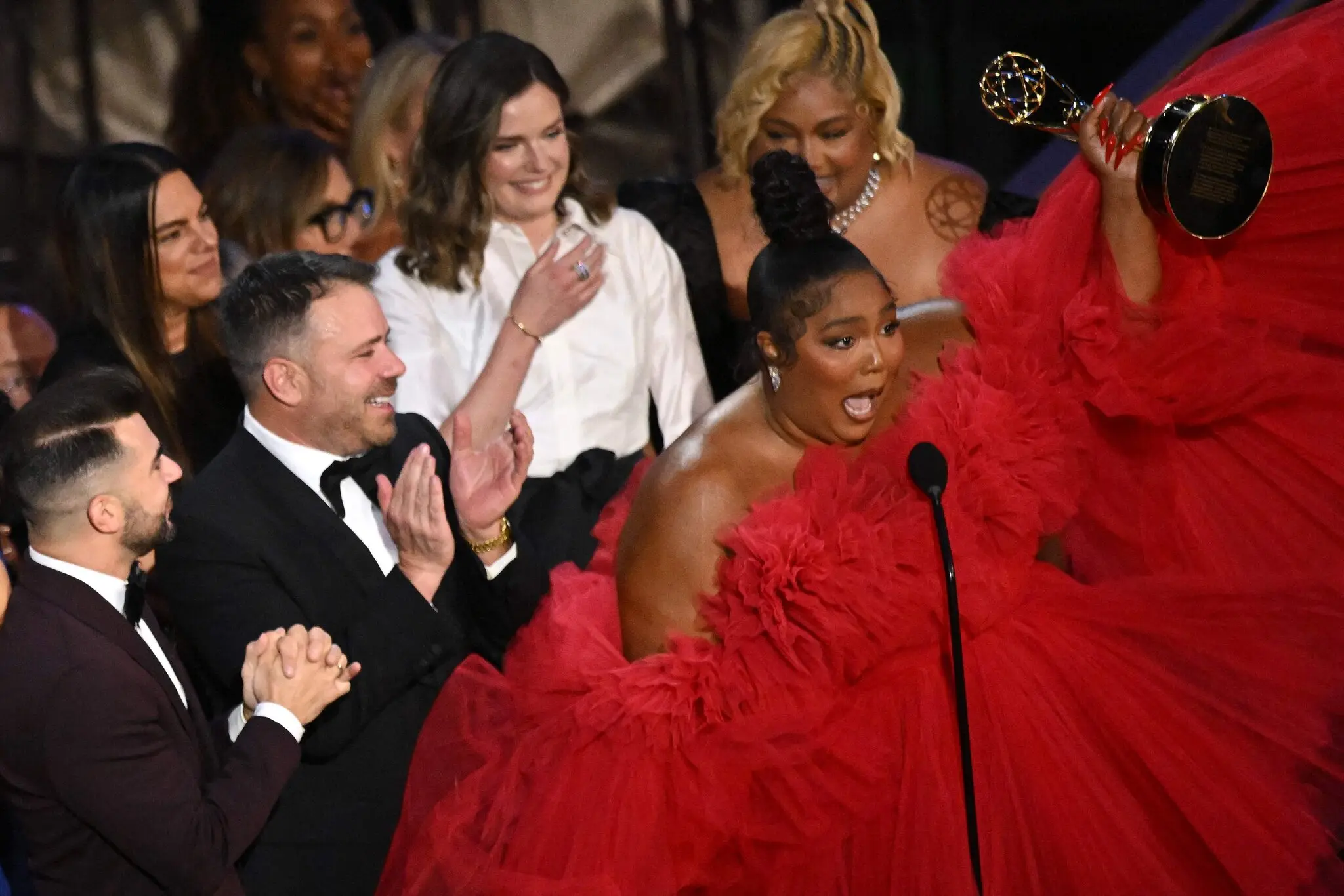 Image: Patrick T. Fallon-Agence France-Presse — Getty Images
The night shined in its splendor with Lizzo's emotional victory. The singer, rapper, and songwriter won her first Emmy. This award recognized Lizzo's outstanding competition show, Lizzo's Watch Out for the Big Grrrls.
She has previously won three Grammy Awards, so it looks like she is halfway to four. Big hits have marked Lizzo's career, and these are one of them.
Lizzo looked dazzling in her attire. Covered in red tulle, she joked and cried while giving her speech. The singer expressed how she wished she could see herself represented as a child, saying funnily: "You're going to know that person, but bitch, it's going to have to be you!".
Featured Image Via Television Academy (YouTube)
I am a circus aerialist influenced by Dick Grayson and Spider-Man. Fortunate to write about the characters that inspired me. I also have a Bachelor's degree in Political Science and a Master's degree in International Trade.
Leave a comment