Emmy Awards 2022 Nominations Round-Up
It's finally here! The ATAS and other groups have finally announced the Emmy Awards 2022 nominations. There are plenty of names that we were expecting, such as Better Call Saul and Squid Game. There are also a few entries with a good share of nominations too, like Only Murders in the Building. Also, let's not forget the snubs! Here's the full round-up.
Emmy Awards 2022 Show Nominations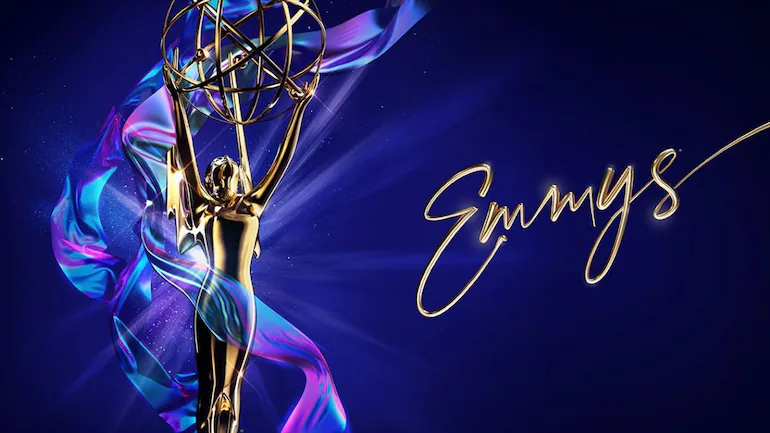 Image: Emmy
As we expected, huge shows, including Ozark, Ted Lasso, and Succession, have all got a good share of the Emmy Awards 2022 nominations. It was pretty obvious these shows would get a few nods, as critics and fans of the shows loved them. Here is a list of the shows that the ATAS nominated for some of these awards
Running for Outstanding Comedy Series, we have:
Abbott Elementary
Barry
Curb Your Enthusiasm
Hacks
The Marvelous Mrs Maisel
Only Murders in the Building
Ted Lasso
What We Do in the Shadows
Also, for the Emmy Awards 2022 nominations as an Outstanding Drama Series, there are:
Better Call Saul
Euphoria
Ozark
Severance
Succession
Yellowjackets
Similarly, the Outstanding Variety Talk Series nominations go to:
The Daily Show with Trevor Noah
Jimmy Kimmel Live!
Last Week Tonight with John Oliver
The Late Show with Stephen Colbert
Additionally, there are also the Emmy Awards 2022 nominations for Outstanding Competition program:
The Amazing Race
Lizzo's Watch Out for the Big Grrrls
Nailed It!
RuPaul's Drag Race
Top Chef
The Voice
But let's not forget the Outstanding Anthology or Limited Series awards:
Dopesick
The Dropout
Inventing Anna
Pam & Tommy
The White Lotus
Emmy Awards 2022 Actor Nominations
Image: Disney
However, it's not just the TV shows at the Emmy Awards 2022. Actors and actresses get a nomination, as well! The stars of Only Murders in the Building, Steve Martin and Martin Short, are up against each other for the title of Outstanding Lead Actor in a Comedy Series. They have stiff competition against Bill Hader, Nicholas Hoult, Jason Sudeikis, and Donald Glover.
Meanwhile, the actresses nominated for Outstanding Lead Actress in a Comedy Series include Issa Rae, Jean Smart, Quinta Brinson, Kaley Cuoco, Elle Fanning, and Rachel Brosnahan. Brinson is nominated for the Emmy Awards 2022 for her role in Abbott Elementary. The show has seven nominations across the board.
Running for lead actress in a drama series, the nominations include Sandra Oh, Zendaya, Laura Linney, Melanie Lynsey, Jodie Comer, and Reese Witherspoon. Zendaya's co-star on Euphoria, Sydney Sweeney, made her debut at the Emmy Awards 2022. She has nominations for Euphoria and The White Lotus.
Actors Lee Jung-Jae, Jason Bateman, Brian Cox, Bob Odenkirk, Jeremy Strong, and Adam Scott got nominations for Lead Actor in a Drama Series. Cox and Strong will be competing against each other for their roles in Succession. Like Abbott Elementary, this show also did well, scoring fourteen nominations.
The Award Snubs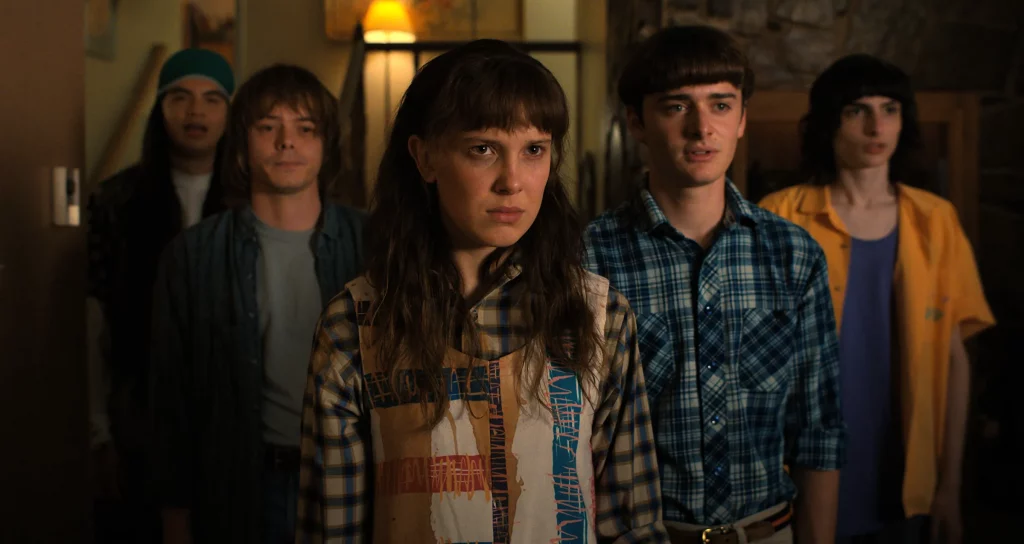 Image: Netflix
Naturally, there have been a number of snubs at the Emmy Awards 2022. Although Stranger Things managed to get thirteen nominations, none of these was for the actors in the show.
Sadly, Selena Gomez, who is the female lead of Only Murders in the Building, has once again been snubbed by the Emmy Awards 2022. Unfortunately, has not received any nominations, although the ATAS gave the show 18 nominations this year. Additionally, the final season of Insecure only managed to score a single nomination with Issa Rae.
Likewise, the hit TV show This Is Us, which recently aired its last season, did not score any nominations. Similarly, Rothaniel, Black-Ish, Atlanta, Maid and Yellowstone failed at Emmy Awards 2022
Equally, many critics praised Sarah Goldberg for her role in Barry, but it seems the ATAS disagreed. Bizadidn't she didn't get any nominations for it!
What do you think? Did your favourite show or actor/actress get a nomination? Are you disappointed by these noms? Let us know your thoughts below!
Hi! I'm Arvyn, and I'm an English teacher from the UK. I've been teaching English online for over 4 years to students from all across the world and all ages. Outside of work, I'm a huge fan of reading, video games, and playing with my adorable kitties. See ya!
Leave a comment