Elon Musk Transphobic Meme Surfaces After News Of Grimes Dating Chelsea Manning
Elon Musk shared a meme with a transphobic background via his official Twitter account. The tweet surfaced simultaneously as rumors grew that former partner, Grimes, is dating transgender woman Chelsea Manning. It isn't the first time the millionaire has attacked the transgender community. He has already done so on several occasions.
When he was still in a relationship with Grimes, Elon Musk's posts were always a bone of contention. Grimes continuously responded, asking him not to hold these feelings inside. On one occasion, Musk stated over the internet, "Pronouns suck," and Grimes replied, "I love you, but please turn off your phone or call me."
Musk and Grimes recently welcomed their second child, surrogate, Exa Dark Sideræl, but it seems like they are once more separated, and rumors keep sparking that she moved on to someone else.
Elon Musk Shares Transphobic Meme on Twitter 
Elon Musk shared a meme that offends transgender people. The tweet caused a stir in his followers and anger in the Twitter community, who immediately spoke up and criticized him. 
Racist, transphobic and… deeply despicable

— pablo pillaud-vivien (@ppillaudvivien) March 14, 2022
The meme has several layers in terms of the attack on the trans community, the first being the change in his account name. The billionaire changed his username "Elon Musk" to "Elona Musk" on his Twitter account. That in itself caused a lot of commotion in the social networks.
Another part of the meme includes a photo of Pablo Escobar from the Narcos series, looking lonely and pensive. In the post, the text reads, "Netflix waiting for the war to end to make a movie about a black Ukrainian guy falls in love with a transgender russian soldier." 
Almost a million "likes" from degenerates, crypto boys, and Tesla trolls.

— Nathan Schneider (@SchneiderLD35) March 14, 2022
All this together has caused the trans community and those who support basic human rights to speak out. It is discrimination dressed up as alleged humor, not only disrespecting trans individuals, but making light of the tragedy of the war in Ukraine. Comments repudiating this action from decent-minded social media users continue to appear on timelines and feeds across platforms. 
Are Grimes and Chelsea Manning Dating? 
There is a rumor that Grimes and Chelsea Manning, who is a trans woman, are currently dating. Folks suspect this is what prompted Elon Musk to post the meme on his Twitter account even though it doesn't show evident relation or association with either of the two women. Page Six claims to have exclusive information to confirm said rumors. They recently stated that the couple is living in Austin and that Grimes and Manning's Twitter exchange is evidence of their relationship. Grimes tweeted that her absence from a Twitch stream was because she had not been "in LA." Manning replied to this post saying, "vouch." 
There are other comments and conversations between the two ranging from the music world and art, which seems to indicate a relationship. Some fans believe they are not a couple but very close friends.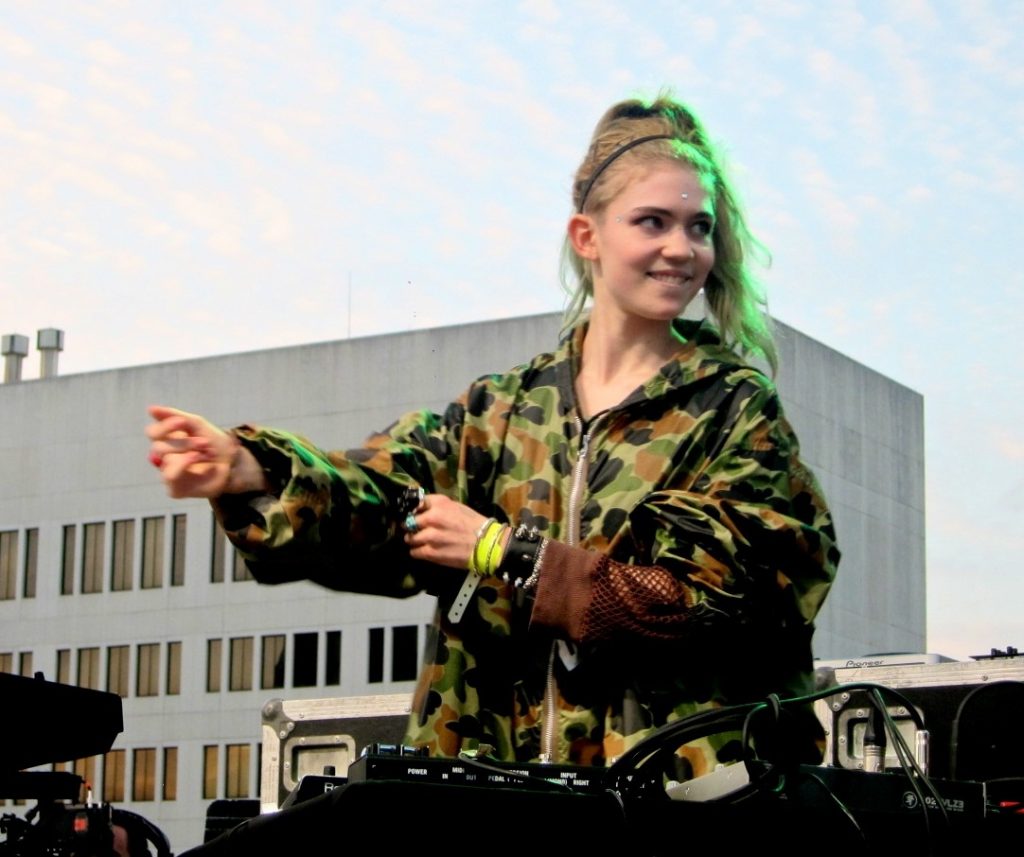 Image by Andrew Mager from San Francisco, CA, USA, CC BY-SA 2.0, via Wikimedia Commons
The story between Grimes and billionaire Elon Musk continues to be news despite being separated. First, their arguments over Musk's comments and attacks against the trans community, and next, having a baby in complete secrecy followed by their breakup. In posting this transphobic meme, Elon Musk is spreading hate to an entire community. Someone as smart as he is supposed to be should clearly do better. 
Featured Image by JD Lasica from Pleasanton, CA, US, CC BY 2.0, via Wikimedia Commons
Leave a comment