Dylan O'Brien Settles The Rumors He'll Appear In The Teen Wolf: The Movie For Good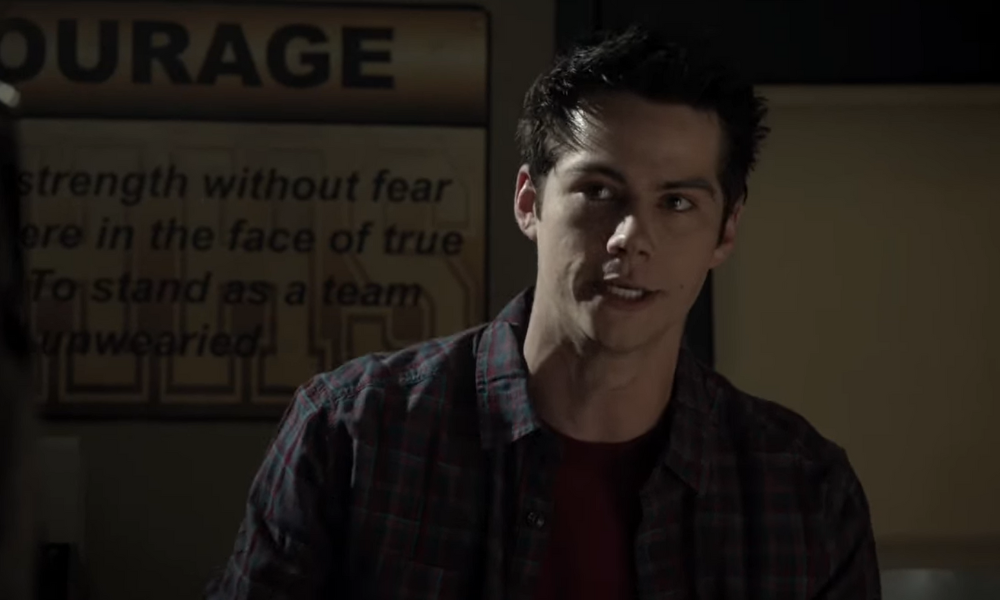 Teen Wolf alumnus Dylan O'Brien settles that he won't return as Stiles in Teen Wolf: The Movie.
The Teen Wolf hit MTV supernatural teenage series will be back five years after the show concluded. Tyler Posey (Scott McCall) and Tyler Hoechlin (Derek Hale) will reprise their roles and headline the movie. Together with them are the series' stars Holland Roden (Lydia Martin), Colton Haynes (Jackson Whitemore), and Shelley Hennig (Malia Tate). Surprisingly, Teen Wolf: The Movie resurrects the supposedly dead character of Crystal Reed (Allison Argent), which appears to be one of the movie's mysteries. Jeff Davis, the show's creator, also returns as the movie's writer.
Dylan O'Brien on Teen Wolf: The Movie
But Scott's pack will be incomplete this time, as Dylan O'Brien will not be coming to Beacon Hill to reprise his role. O'Brien played the sharp-witted and fan-favorite Stiles Stiliniski, who appeared from the first episode down to its last. When the news about Teen Wolf: The Movie broke out, fans hoped to see O'Brien again play the iconic character. However, O'Brien quickly confirmed that he wouldn't participate in the movie.
In an interview with Variety, he mentioned that the show "left in a really good place" in his life, and he "still wants to leave it there." He proceeds to extend his support for his friends returning to the show.
But his words didn't stop fans from creating more rumors about him being in Teen Wolf: The Movie. During the last season of the series in 2017, Dylan O'Brien had an injury that affected his screentime that season. With that in mind, fans were eager to see him more in the franchise. But in a recent interview with Decider for his newest film, Not Okay, the actor settles the rumors for good. You can read his full answer below:
No, I'm sorry to report. I don't know where those rumors come from! Yeah, oh my God San Diego Comic-Con… I was texting with, Tyler —you know, with T-Pose—because Comic Con for us—I mean, we were first there when we were kids after we did the pilot. I think we got put into Hall H by a random change of schedule or something. Obviously, we didn't even come close to filling it. We were like, 18. Comic-Con is so stitched into our hearts, so it was so cool to see them back up there on a panel again, now doing the movie. It's all happened so fast. It's like so crazy to me that it already feels like it's coming out. I love those guys. Tyler… it cannot be accurately stated like what we mean to each other, and what that show was for us. It was our school, it was our home, it was like so much for us. It'll forever be incredibly meaningful to me. And it was tough to come to the decision that I came to, but I do think I came to the one that was most true to myself right now. And I can't wait to watch it.
The rumors of O'Brien participating in Teen Wolf: The Movie reemerged during the Teen Wolf panel at the recent San Diego Comic-Con. Tyler Posey hinted at the possible return of O'Brien when he mentioned that the movie has "every character that you'd ever want to see again." Naturally, fans went crazy, thinking that O'Brien would be in the film after all. 
Paramount Plus
The future of the franchise
O'Brien's position regarding the show remains the same, saying that the show was a massive part of his life. And his decision is totally understandable. Many actors would instead maintain the best characters in their careers closed, just like Gwendoline's Christie's Brienne of Tarth from Game of Thrones and many others. 
But in the end, we don't know what the future may bring for Dylan O'Brien and the Teen Wolf franchise. He might come back for a spin-off series, should there be one. Who knows, right?
Teen Wolf: The Movie will be available on Paramount+ on an undisclosed date this 2022.
Paul is many things. He's a fan of anime, superheroes, and everything in between. He dedicates his downtime to annoying the heck out of his cats and dog.
Leave a comment