Is Dwayne 'The Rock' Johnson Going To Run For President? Probably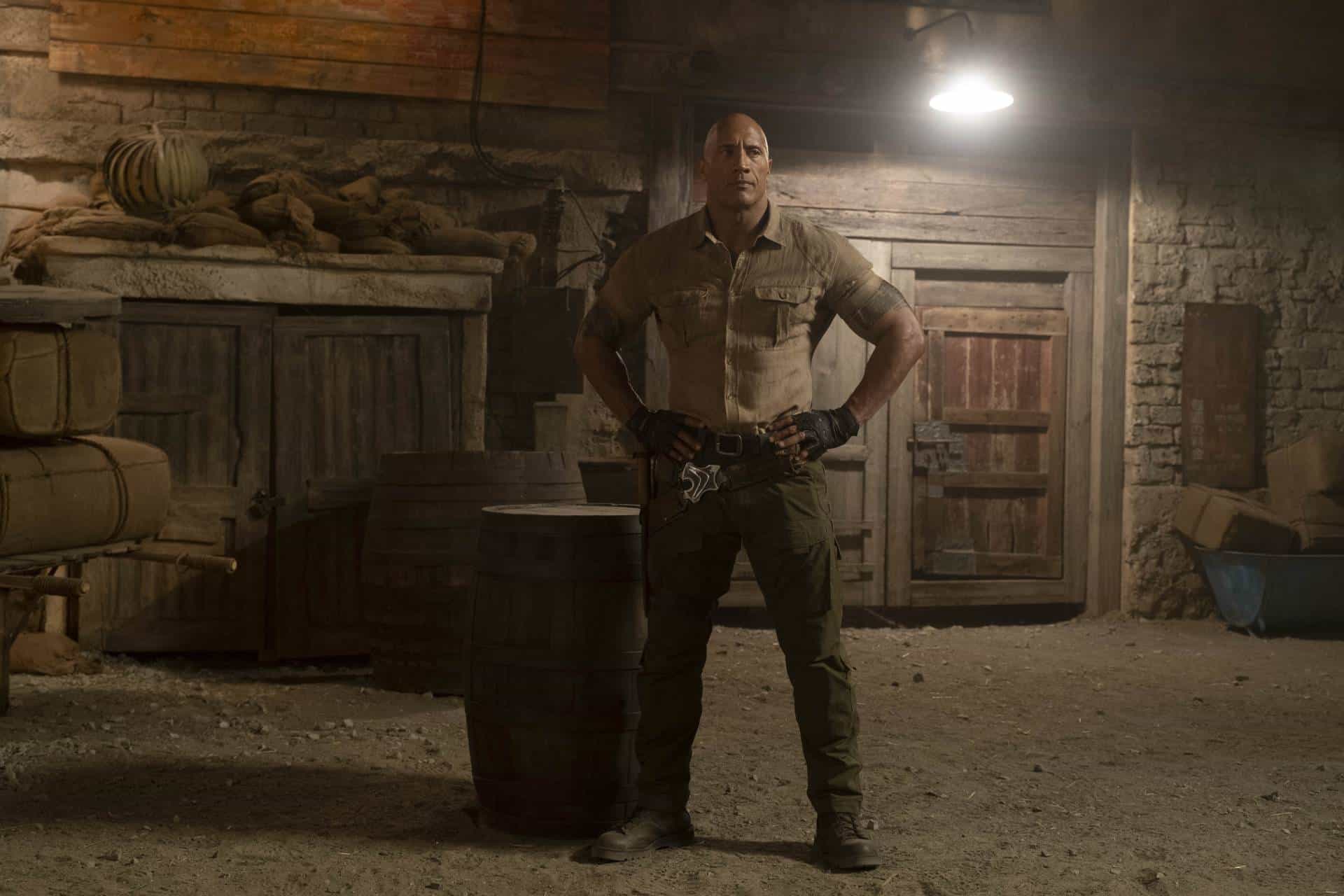 It's a good time to be the Rock. The wrestler turned actor is now a huge movie star, network TV show executive producer, and a liquor entrepreneur (among other things). Yet, he may have his sights set on a loftier goal: the leader of the "free world." Typically, potential candidates for high offices will deny they're interested in running until they are ready to announce they are. However, when asked if he is going to run for President of the United States, Dwayne Johnson pretty much never says "no." In fact, the premise of his new series on NBC Young Rock is that it's a look back at his life in a 'fictional' future where he's campaigning to be Commander-in-Chief.
On the surface, this seems like a strange premise for a television series. Why include a whole campaign narrative if that's not the focus of the show? Well, I think the answer might be to get people used to the idea of Dwayne 'the Rock' Johnson as a candidate for president. Although it seems like they won't need much convincing in that regard. About two weeks ago, a poll found that some 46% of Americans would support Dwayne Johnson if he decided to run for president. The Rock acknowledged this with a post on his Instagram.
He wrote:
"Hummbling. I don't think our Founding Fathers ever envisioned a six-four, bald, tattooed, half-Black, half-Samoan, tequila drinking, pick-up truck driving, fanny pack wearing guy joining their club. But if it ever happens, it'd be my honor to serve you, the people."
View this post on Instagram
Before I got to write about whimsy and nonsense all day, I used to cover politics and campaigns. And I'm pretty good at analyzing this world (save for in 2016 when I underestimated the role sexism might play when up against a malignantly incompetent reality-TV celebrity). So, I can say with relative confidence that Dwayne Johnson will run for President, probably sooner rather than later. Typically, practiced politicians try their damnedest to hide their ambition to run for POTUS, as this allows them to control the "narrative" around their campaigns.
However, as a celebrity who is constantly in the public eye, Johnson can do that whether he announces or not. In fact, if the fictional Rock wins his campaign in Young Rock, it could condition people to accept the notion of him as a political figure before he ever becomes one. It's a lot easier to debate politics when you are writing both sides of the argument. His eventual transition to politics is not a surprise nor is it anything new. Back in 2012, Dwayne Johnson told Moviephone.com that he would definitely run for president.
"Right now, the best way that I can impact the world is through entertainment…. One day, and that day will come, I can impact the world through politics. The great news is that I am American, therefore I can become president."
It's unclear when or even how he would do this. The Rock could conceivably run as a third-party candidate, though the US political system makes winning that way nigh-impossible. The Rock could run as either a Democrat or a Republican. He most recently supported Joe Biden's candidacy in the 2020 election, but he also enjoys the support of many Republican demographics, especially the military. And we've already seen the GOP abandon all of their stated principles in order to support a populist celebrity candidate with a chance to win. However, the Rock can get sufficient media attention without the right-wing media apparatus that exists, which could make for an interesting standoff. The real question of whether or not he'd be a capable statesman is, at least in terms of campaign politics, wholly irrelevant.
Image via Instagram
In Young Rock, Dwayne Johnson and his run for president takes place in 2032, effectively after a potential Biden second term. However, he might throw his hat into the ring for the 2024 race. If so, that means he's going to have to start his campaign in 2022, before the Black Adam release date. In 2032, Johnson would turn 60 years old, which may be the age that he hopes to put his action-hero persona behind him. So, while it's possible that events could align that see him enter the race sooner, I suspect that Young Rock has telegraphed his plans and ambitions more than some might suspect.
Black Adam will debut on July 29, 2022 and Young Rock currently airs on NBC.
What do you think? Do you think Dwayne Johnson will run for president? Would you vote for him? Share your thoughts in the comments below.
Featured image via Sony Pictures
Joshua M. Patton is a father, veteran, and writer living in Pittsburgh, PA. The first books he read on his own were comics, and he's loved the medium ever since. He is the greatest star-pilot in the galaxy, a cunning warrior, and a good friend. His book of superhero short stories, Tales of Adventure & Fantasy: Book One is available as an ebook or paperback from Amazon.
Leave a comment