Disney Changes Release Schedule, Postponing Films Due to COVID-19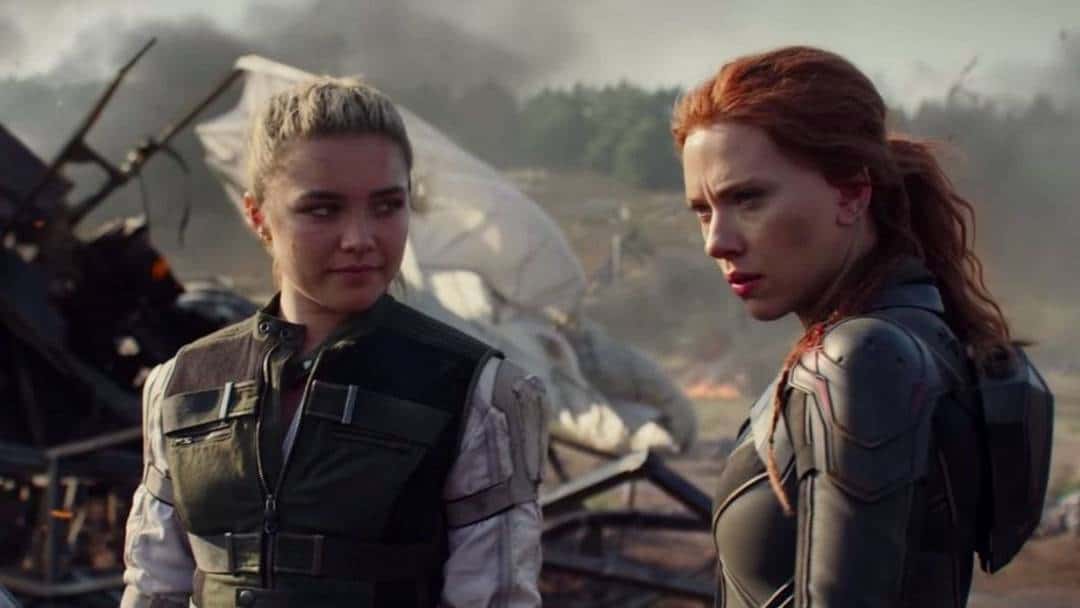 It's been a rough year for cinema, and we're only four months in. Studios spend months planning their release schedules, making sure that everything lines up. Films are given specific release dates based on trends, awards season eligibility windows, and more. So, when COVID-19 began changing the world, film releases took a hit. After a string of postponed film announcements and premiere cancelations, some are finally getting new release dates. Films including Black Widow, The Eternals, and the upcoming Indiana Jones 5, among others, finally have some new release dates on Disney's schedule. These films have also shaken up the release schedule of other Disney movies scheduled for the next few years.
The New Disney Release Schedule For Postponed Films
Some films eagerly pushed their dates back as soon as the pandemic started getting worse. No Time To Die's new November release date was announced at the same time as it was postponed. F9 has been pushed all the way to April 2021. However, most films needed a bit more time than that to figure out their release schedule. Here's a list of all of the Disney films that have recently announced their new release dates.
Black Widow
Original Release Date: May 1st, 2020
New Release Date: November 6th, 2020
Black Widow is arguably the most anticipated Marvel or Disney film for the year. It may be the last appearance of Scarlett Johansson's Natasha Romanoff. The film's release will give fans some peace after the character's fate in Avengers: Endgame. Many fans have been begging for a standalone film for the character since the debut of The Avengers. We've waited this long. What're another few months? This new release date will replace the original date for The Eternals' release.
The Eternals
Original Release Date: November 6th, 2020
New Release Date: February 12th, 2021
This film will be introducing some new heroes to the Marvel Cinematic Universe. Stars include Richard Madden, Gemma Chan, Jumail Nanjiani, and Angelina Jolie. The minor setback in its release date may prove as an advantage. If theatres are closed for long enough, there's a chance that folks everywhere will be eager to go out to the theatre instead of just waiting for it to be released on a streaming service.
Image via Marvel Studios
Shang-Chi and the Legend of the Ten Rings
Original Release Date: February 12th, 2021
New Release Date: May 7th, 2021
Shang-Chi and the Legend of the Ten Rings has been in development for years. However, the pushback on the release of this film is only brief. The original release date was planned to be on the first day of the Chinese New Year. Production has also been put on hold due to COVID-19, as filming only began in early 2020.
Doctor Strange in the Multiverse of Madness
Original Release Date: May 7th, 2021
New Release Date: November 5th, 2021
Production on the upcoming Doctor Strange film has been filled with switch-ups and changes. The original director, Scott Derrickson, left as a director due to some creative differences. Sam Raimi will be replacing him. The film will also tie into events of Disney+'s upcoming WandaVision and Loki. Neither series has had a delay in their release date. Though, if things continue to change, then there's a chance that they will have a postponed release, too.
Thor: Love and Thunder
Original Release Date: November 5th, 2021
New Release Date: February 18th, 2022
A film with the word "love" in its name may benefit from being released closer to Valentine's Day weekend. Filming for the upcoming Thor movie was meant to begin in March of 2020, however, it's likely that it's entire filming and post-production schedule will be making some massive changes.
Image via Marvel Studios
Mulan
Original Release Date: March 27th, 2020
New Release Date: July 24, 2020
The summer release date seems a bit premature, considering how things are going with COVID-19. Though, the film did have a Hollywood premiere in March 2020. So, Disney may be a bit eager.
Jungle Cruise
Original Release Date: July 24, 2020
New Release Date: July 20, 2021
Jungle Cruise was originally slated for a 2019 release before a delay forced it back. Well, it's been forced back even more. The trailer and posters have already been released, so Disney will have to think of a way to keep fans interested for another year.
Indiana Jones 5
Original Release Date: July 9th, 2021
New Release Date: July 29, 2022
Production on the fifth Indiana Jones film has been all over the place for years. The beloved franchise received pretty mixed reviews with its fourth installment. So, it's important to do it right this time. Steven Spielberg will not be directing for the first time in the franchise. Jame Mangold is set to replaced him.
Image via Paramount Pictures
Other Premiere Changes And Those Holding Tight
Despite all of the release date changes, some haven't changed. Black Panther 2 remains scheduled for May 6th, 2022. Soul, an upcoming animated Pixar film, will keep its release date of June 19th, 2020. Considering the state of the world, some estimate that it'll go straight to Disney+. Artemis Fowl, originally set for a May 29th opening, is already set to debut on Disney+ instead of having a theatrical release. Captain Marvel 2 has also been given a release date, aiming for July 8th, 2022.
This New Release Schedule for Disney May Stay Unlucky
These new release dates are exciting news, as now we know when to look forward to them. However, it remains unlikely that these new dates will stick. COVID-19 continues to grow, and it's impossible to tell what the future will look like. One thing is for sure, though. Once the world is healthy again and social distancing is no longer required, people are going to be thrilled to have an excuse to leave the house and go straight to the movie theatres.
Featured image via Disney/Marvel.
Meghan Hale is the kind of movie lover that has a "must watch" that is a mile long... and growing. When she isn't talking about the latest film and television news she is writing one of her many in-process novels, screaming film trivia at anybody who will listen, and working as a mental health care professional. Follow her on Twitter @meghanrhale for some fun theories and live reactions to all things entertainment.
Leave a comment