DC Digital First Comics Offers a Little Fresh Content, and Some Good Stories Too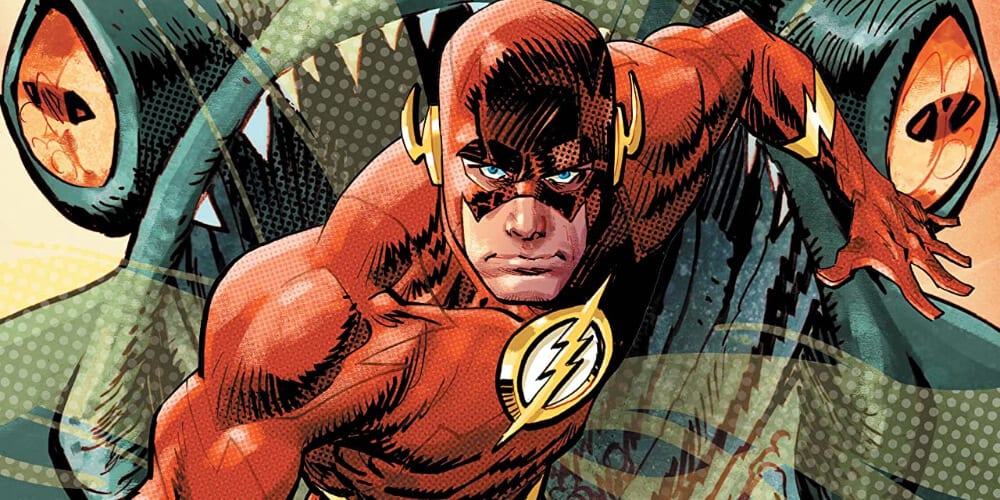 Last week, DC Comics announced that they were going to work with new distributors to send out limited numbers of new print comics. But DC isn't stopping there, they also just released four new digital first comics, and have another three on the way. These comics, initially printed in DC Giants exclusive to Wal-Mart, have a few things going for them too. One, they are only 99 cents each—85 if you have Comixology unlimited. Second, they have some top-notch creators. Larry Hama writes a new Batwoman story! And finally, at least for the first three, the DC digital first comics are all pretty good.
Batman: Gotham Nights is the Wrong Title for DC Comics Digital First Batman, but Doesn't Hinder the Great Stories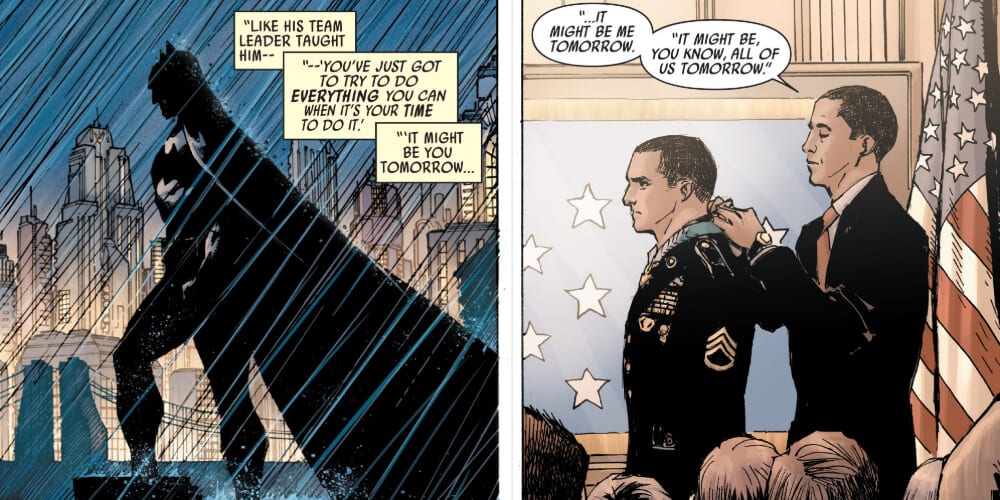 (Image: Batman: Gotham Nights #1, DC Comics Digital First)
For Gotham Nights, we're treated to two stories, one by Brad Meltzer and Jim Lee, and the other from Larry Hama and Mirko Colak. Both of the stories involve brave men and women in the armed forces—so a title like "Gotham Heroes" would make sense. Not Gotham Nights. It was just a lazy title. Moving on…
The first story, from Meltzer and Lee, is "Medal of Honor." However, they aren't the only people involved. The story is based on the real-life experience of Medal of Honor recipient Sal Giunta—who gets a "story by" credit. It is also in partnership with the National Medal of Honor Museum. Meltzer adapts Barack Obama's ceremony speech into a narrative, using Batman and the GCPD in place of Giunta and his fellow soldiers. As it nears the end, Lee starts intersecting renderings of the real battle, mirroring Giunta to Batman. It's a wonderful and lovely tribute. Meltzer and Lee demonstrate how unreal battle can be. By representing the battle in such a fantastical way makes the horror of the actual battle feel more real.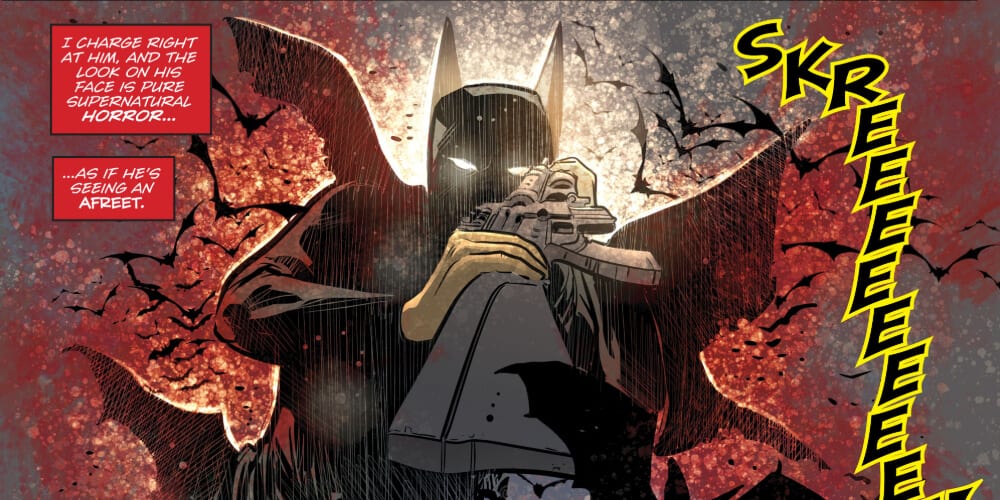 (Image: Batman: Gotham Nights #1, DC Comics Digital First)
The second story DC Comics included in their Batman digital first focuses on one of Katherine Kane's earliest military missions. In "Honor Code," by Hama and Colak, Kane is still a student at West Point Military Academy, but she's already going on missions. She needs to help track down a notorious terrorist, but the local women will only talk to another woman. The future Batwoman is fluent in their language, Pashto. When things go sideways, it's up to Kate to complete the mission. As if we didn't already know how badass Batwoman is, we get a nice reminder here.
Superman: Man of Tomorrow, the DC Comics Digital First that We Kind of Need Right Now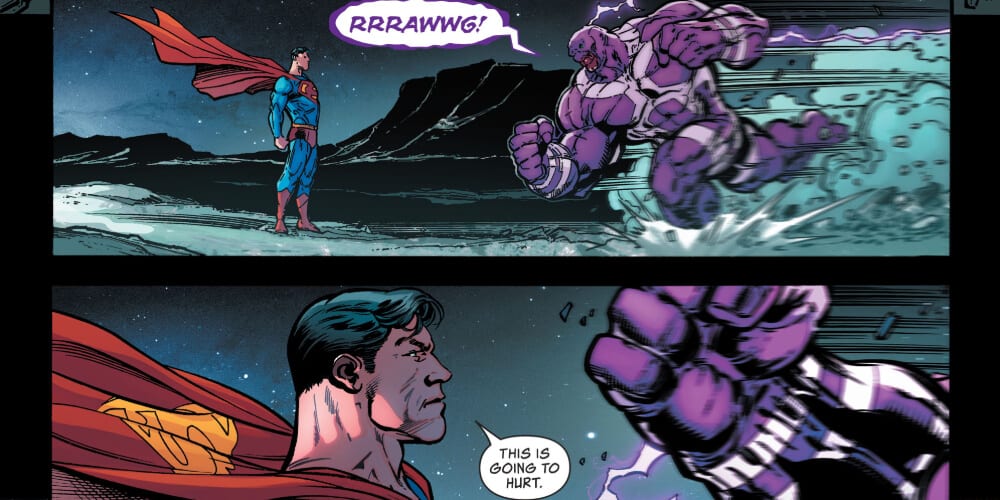 (Image: Superman: Man of Tomorrow #1, DC Digital First)
Just like Batman: Gotham Nights, DC Comics gives us an inspiring story with the digital first entry of Superman: Man of Tomorrow. In Power Play, we get the return of a classic villain: Parasite. Parasite is one of the saddest supervillain stories in comics. It's hard to call him a villain. Because of Darkseid's manipulation of events, Rudolph Jones was "accidentally" exposed to a radioactive substance that turned him into a monster that feeds on energy. In Power Play, his hunger is out of control, and he starts draining all the energy out of Metropolis—to the point where the power plant explodes, sending Metropolis into darkness.
Though Robert Venditti and Paul Pelletier wrote this story before the pandemic, it kind of fits today's problem. Superman tells the citizens that they need to help each other because he can't help everyone at once…and he sort of has to track down a giant purple power eater. And since he's Superman, the people listen. Everyone goes out to help everyone else. Okay…so that's not what we should do right now. Seriously, stay home and just call your neighbors. But Superman also adheres to that advice. He tracks down Parasite and helps him find the help he needs. If DC is doing one thing right with the digital first comics, it's giving us a classic feel in a contemporary way.
 Commitment to Chaos Proves that We Need a Wonder Woman and Harley Quinn Series. Now.
(Image: Wonder Woman: Agent of Peace #1, DC Comics Digital First)
Since the New52 era, Amanda Connor and Jimmy Palmiotti have become the leading voice of Harley Quinn. But they also write a fantastic Wonder Woman. Commitment to Chaos, the first issue of Wonder Woman: Agent of Peace, is by far the most fun of the DC digital first comics. While tracking down a greedy land developer, Wonder Woman discovers that their next target is Harley Quinn.
She goes to protect Harley, but it, of course, turns into a team up—and Harley is overly-enthusiastic for it, to Wonder Woman's dismay. Still, they fight off assassins and finally get to the developer himself. Along the way, every time someone meets Wonder Woman, they are in awe of her and want her autograph or a selfie. Even the villains. One of them gives up immediately, recognizing that they are way out of their league. Sure, Batman: Gotham Nights and Superman: Man of Tomorrow were both inspirational, and we need that—but we also just need a fun comic about friendship, and that's what Wonder Woman: Agent of Peace gives us.
Aquaman Takes a (Not so) Deep Dive in Double-Edged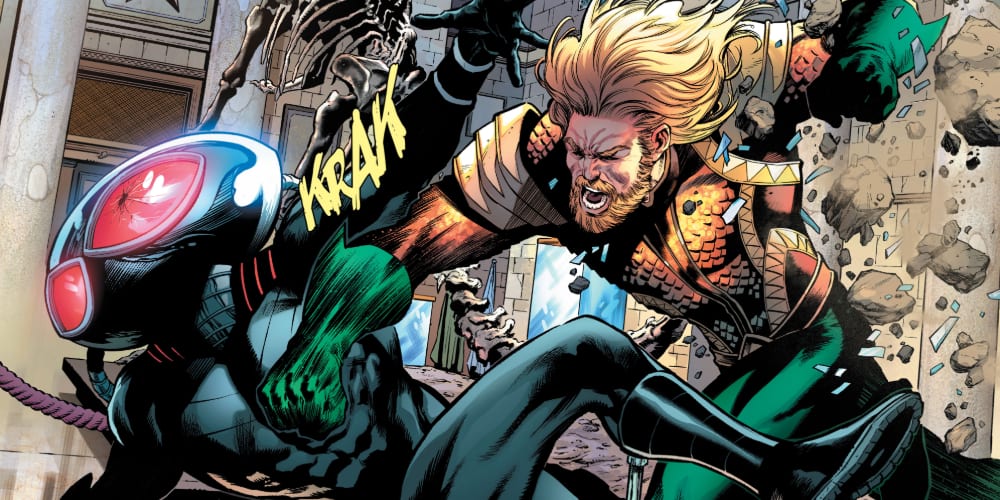 (Image: Aquaman: Deep Dives #1, DC Comics Digital First)S
Just like Wonder Woman: Agent of Peace, Aquaman: Deep Dive is all about having fun. In "Double-edged," Steve Orlando and Daniel Sampere deliver an action-packed bare-knuckle brawl between Black Mantis and the King of the Seas. Black Mantis is convinced that he found the weapon that can kill Aquaman, a snare once used by the "Mermazons," the Amazons of the sea. And it so happens that it's on display at the New York Museum of Unnatural History, mislabeled as a Themysciran artifact. On the surface (get it?) it's a thin story, but it doesn't have to be overly deep. It's just what we needed: a fun Aquaman story.
The Future of DC Digital First Comics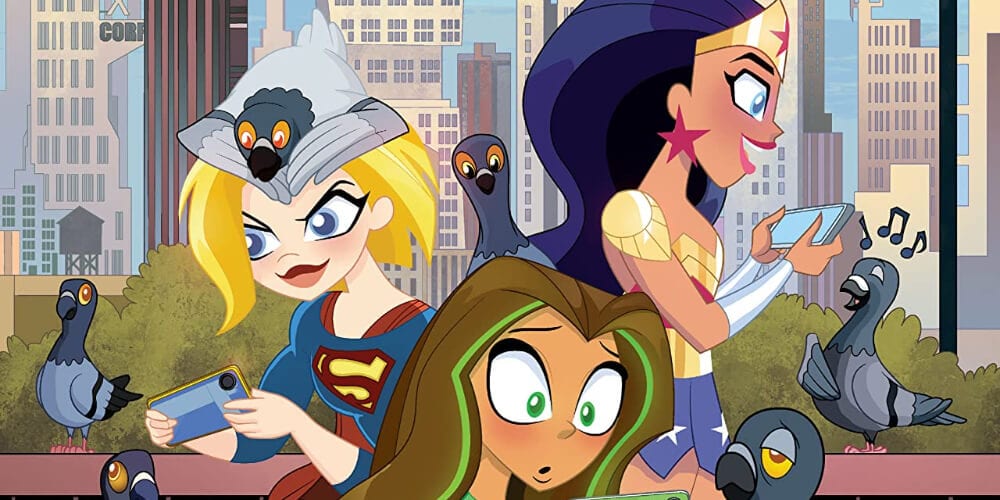 (Image: DC Super Hero Girls: Infinite Frenemies #1, DC Digital First)
So, here's the fun part: DC will release one of their Digital First Comics every day. And we'll probably see a lot more. While stressing that the digital firsts won't alter their print schedule plans, DC Chief Creative Officer and Publisher Jim Lee stated:
I really want to stress that regularly scheduled and solicited print comics, traditionally available on Wednesdays, will continue to be available day-and-date digitally on Tuesdays moving forward. On the other hand, DC DIGITAL FIRST comics will be released seven days a week, with a strikingly different trade dress that will distinguish these titles from physical versions.
So far, this is the best move one of the big comic companies has taken. Marvel released a lot of their older comics for free on their Marvel Unlimited platform. Dark Horse similarly did so with a selection of #1 issues and graphic novels. But even though the DC  originally published the Digital Firsts in DC Giants, most people haven't read them yet. The stories aren't classics we're revisiting, and so we're more engaged.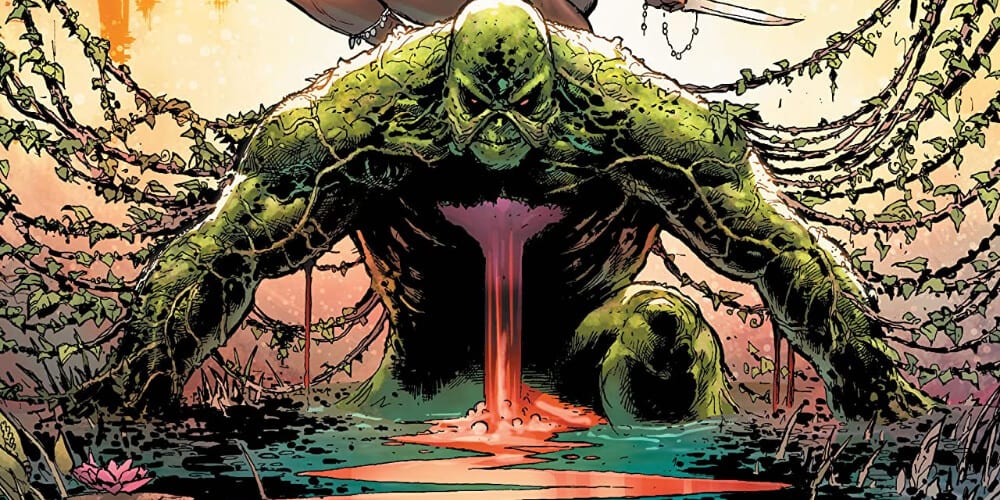 (Image: Swamp Thing: Deep Roots #1, DC Comics Digital First)
On April 24th, we'll get The Flash: Fastest Man Alive #1. For April 25th, kids can delight in DC Super Hero Girls: Infinite Frenemies #1. And on April 26th, DC Digital First Comics turns to the dark side with Swamp Thing: New Roots #1. That's all DC slated for right now, but there will be more.
(Featured Image: The Flash: Fastest Man Alive #1, DC Comics Digital First)
Roman Colombo finished his MFA in 2010 and now teaches writing and graphic novel literature at various Philadelphia colleges. His first novel, Trading Saints for Sinners, was published in 2014. He's currently working on his next novel and hoping to find an agent soon.
Leave a comment