Daniel Radcliffe Is "Bored" Of Opinions On Will Smith Slapping Chris Rock
While Will Smith slapping Chris Rock may have gotten a lot of people talking, Daniel Radcliffe is "bored" of peoples' opinions on the matter. The Harry Potter actor also notes that he doesn't want to be another celebrity adding onto the echo of voices already speaking about it. The former child star also spoke about the pressure that taking such jokes at an award ceremony can provide.
It seems as though Radcliffe wouldn't have acted quite differently under the circumstances, although it's impossible to say. The situation arose after Rock – who was acting as a co-host for the Oscars – made jokes about Smith and wife Jada Pinkett-Smith. The actress had recently opened up about her alopecia diagnosis while unveiling a freshly shaved head.
Daniel Radcliffe Is "Bored" Of The Will Smith/Chris Rock Situation
Will Smith slapping Chris Rock came about after the comedian joked he was looking forward to seeing Pinkett-Smith in G.I. Jane 2. The original film is notable for the female protagonist having a buzzcut. That subsequently prompted Smith to walk on stage, slap Rock, and then demand the comedian "keep my wife's name out of your f—ing mouth!"
The incident erupted a round of applause from the audience, alongside an initial sensation of shock. Multiple celebrities have spoken out about the incident, both defending and attacking Will Smith. Daniel Radcliffe is "bored" of these hot takes already and doesn't want to add to it. As he states:
"I'm just so already dramatically bored of hearing people's opinions about that. I just don't want to be another opinion adding to it."
The actor, best known for playing the titular character in the Harry Potter franchise, also spoke about how difficult it could be to be the butt of a joke at an award ceremony. As he claims, it isn't a pleasant experience, with the actor saying:
"When you're going on stuff as a kid you're never quite sure if the joke's with you or you're the butt of the joke. So you sort of have a mode of just being like, 'I'll just keep smiling and laughing and maybe it'll end soon.'"
Will Smith Slapping Chris Rock Sparks Controversy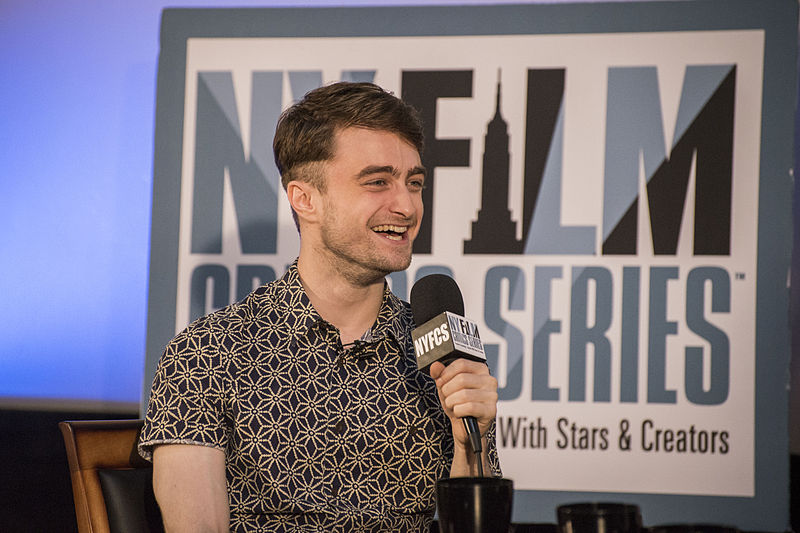 Image by Bridget Laudien via Wikimedia Commons
The incident has sparked controversy across the entertainment industry. While Smith has apologized for the incident, the organization behind the ceremony is already investigating it. It refuses to take away Smith's award, which he was given on the night he slapped Rock. The comedian has refused to press charges, although he notes that he's still "processing" what happened.
Even Will Smith's mom has weighed in on the situation, saying that it's the first time she had seen him behave in such a way.
Daniel Radcliffe co-stars in
The Lost City
alongside Sandra Bullock, Channing Tatum, and Brad Pitt. The film is currently in theaters worldwide.
What do you think of the film? Do you think the fact that Daniel Radcliffe is "bored" of people's opinions on Will Smith slapping Chris Rock? Should people get past it? Was Smith right for taking a swing? Let us know in the comments!
Featured image via Joella Marano/Flickr.
A passionate gamer and dedicated writer, Luke Luby has been covering video games and pop culture for multiple years.
Leave a comment