Creed 3 posters Released, Giving Us A First Look
These Creed 3 posters are looking great! The highly anticipated Creed 3 shows Michael B. Jordan and Jonathan Majors. The debuted first images show well sculpted and deadly men. As the headline for the first poster reads, "You can't run…," it features Jordan sitting in the ring staring directly at us; Majors as Anderson Dame adopts a similar posture for his poster, which reads, "…from your past." We can only speculate about the character and plot elements at this time, but Dame appears to be a formidable foe for Creed.
The Rocky film series' third installment, Creed, is the first to not star Sylvester Stallone as Rocky. Jordan takes on the directorship for the first time in addition to playing the lead role again. The first Creed movie's director, Ryan Coogler, is still on board as executive producer, and the movie is shaping up to be the ideal conclusion to the trilogy. Along with Keenan Coogler and Zach Baylin, who wrote the script, Coogler is also listed as co-writer of the story.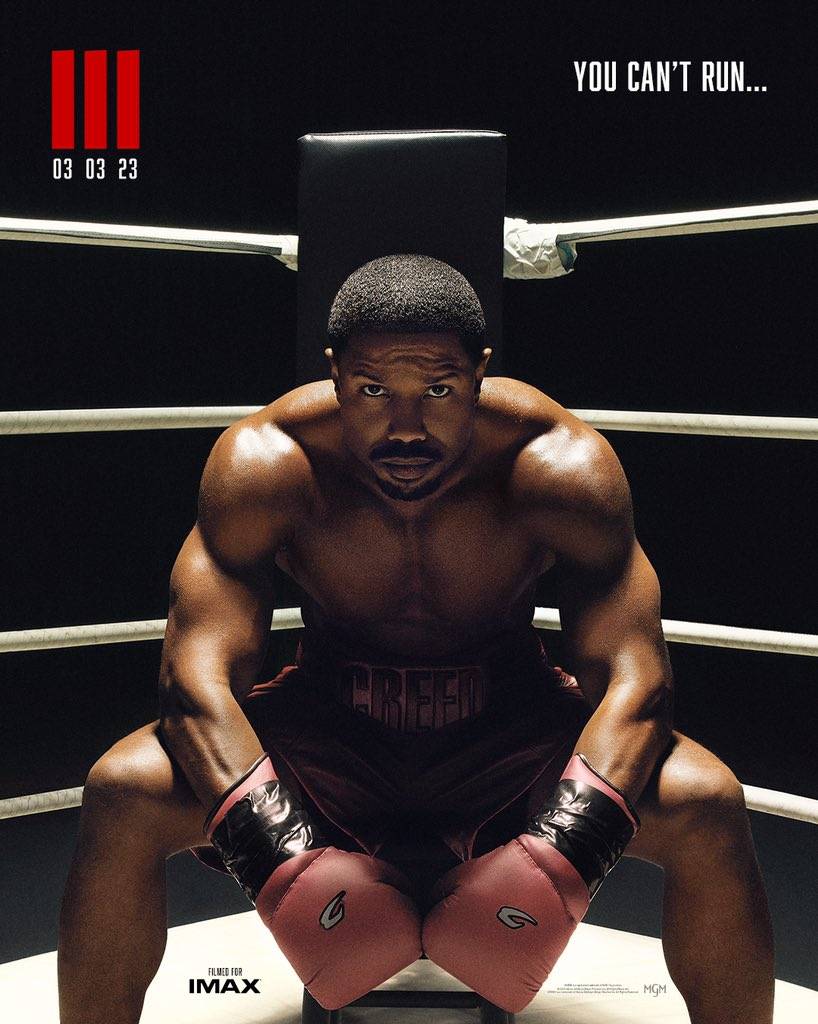 Source: Collider
Adonis last fought against Viktor Drago
The last time we saw Adonis, he was engaged in combat with Florian Munteanu's Viktor Drago, the son of Ivan Drago (Dolph Lundgren), who had a terrible history with Rocky and was responsible for Apollo Creed, Donnie's father, passing away. It showed how Adonis had to step outside of his comfort zone and challenge himself in order to defeat Viktor. While the scary looks of Anderson Dame alone offer a huge threat and promise a spectacle for the lovers of the sports drama, we now have to wait to learn what fresh obstacles lie ahead for the boxing champion in the third movie. Hopefully, Adonis' efforts to improve as a father to his daughter happen in Creed 3. Thus ending the string of previous parents in the franchise who lost touch with their own kids.
Beyond the Creed 3 posters, we also have a trailer. The major Creed-Dame fight is heavily promoted in the trailer, which is also a fantastic way to market the movie. Both Jordan and Majors are unbelievably battered, yet they both exude charm at least as large as their traps. Ironically, it also has a plot that is similar to Jordan's other significant role; however, in this instance, Majors plays the Killmonger to Jordan's Black Panther, a ghost from the past poised to seize what is rightfully his. Fans want to witness their struggle.
Creed 3 posters make us excited for the next installment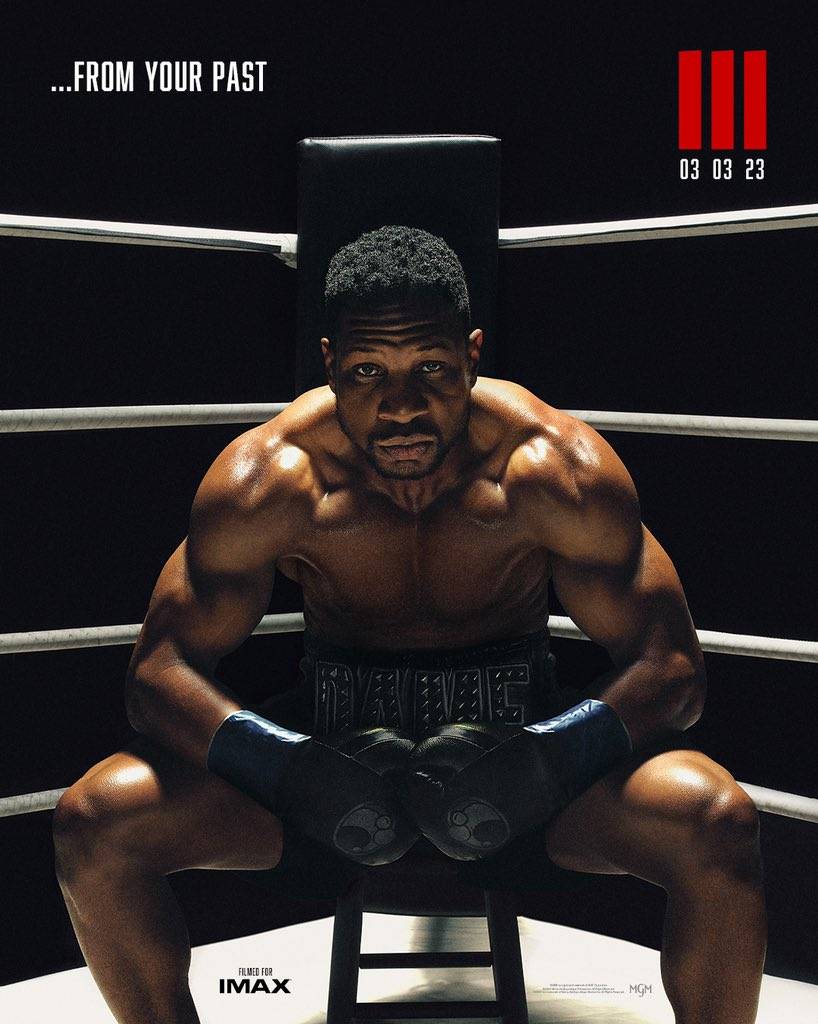 Source: Collider
It was the kind of movie that inspired you to run a lap around the entire goddamn planet in the first Creed movie. It was a rare franchise revival that had a tale of its own to tell, and it was a very moving, joyful one at that. The movie followed young Adonis Creed, the son of Apollo Creed, a deceased opponent of Rocky Balboa, as he transitioned from an unruly child to a student of Rocky to a heavyweight champion who could stand on his own two feet. It is best to avoid talking about the second movie. Creed 3, though? The newest sequel appears to be making one hell of a return from our initial glance.
Tessa Thompson plays Bianca Taylor, Phylicia Rashad plays Mary Anne Creed, Wood Harris plays Tony "Little Duke" Evers, and Munteanu reprises his role as Viktor Drago with Jordan in the title role and Majors as Anderson Dame. Additionally, unnamed roles have been cast for Selenis Leyva, Thaddeus J. Mixson, Spence Moore II, Mila Davis-Kent, and Canelo Alvarez.
What do you think about the Creed 3 posters? Do you like them? They look pretty shredded to me, making me believe that the actors gave it their all for the roles. Did you like the first two Creed movies? Share your thoughts with us below!
Leave a comment