Corinne Foxx Clarifies Her Father's Current Health Condition
Corinne Foxx, Jamie Foxx's daughter, stated about her father's health after his medical complication while filming a scene in the movie Back to Action. Initially, the family did not give any information about the actor's illness, although they did indicate that he was in the hospital. However, the media reports indicated that his family was preparing for the worst-case scenario.
Corinne Foxx clarified the matter, indicating that these reports were false and unfounded. In fact, she emphasized that Jamie Foxx was no longer in the hospital but was recovering happily at home and shared other important news related to his environment.
Image via Sony Pictures
Jamie Foxx is Well And on the Mend
Corinne Foxx posted on her Instagram account the update on her father's health status and denied the reports that emerged yesterday. These highlighted that Jamie Foxx's health was in doubt and that he could be in a serious condition, implying that his entire family was mentally prepared for his outcome.
However, in the Instagram post, Corinne called the media "crazy" for publishing that information. She stressed that her father is already at home and is slowly recovering from the ailment that affected his health. She also commented that he was joyfully playing Pickleball the day before. Part of Corinne's post was:
"Update from the family: Sad to see how the media runs wild, My Dad has been out of the hospital for weeks, recovering. In fact, he was playing pickleball yesterday! Thanks for everyone's prayers and support".
As detailed in the post, Corinne thanked all the support and prayers from people close to the family and the fans who also contributed words of encouragement. Moreover, that was not all that Corinne shared in the Instagram post, as she announced more excellent news from her work sphere.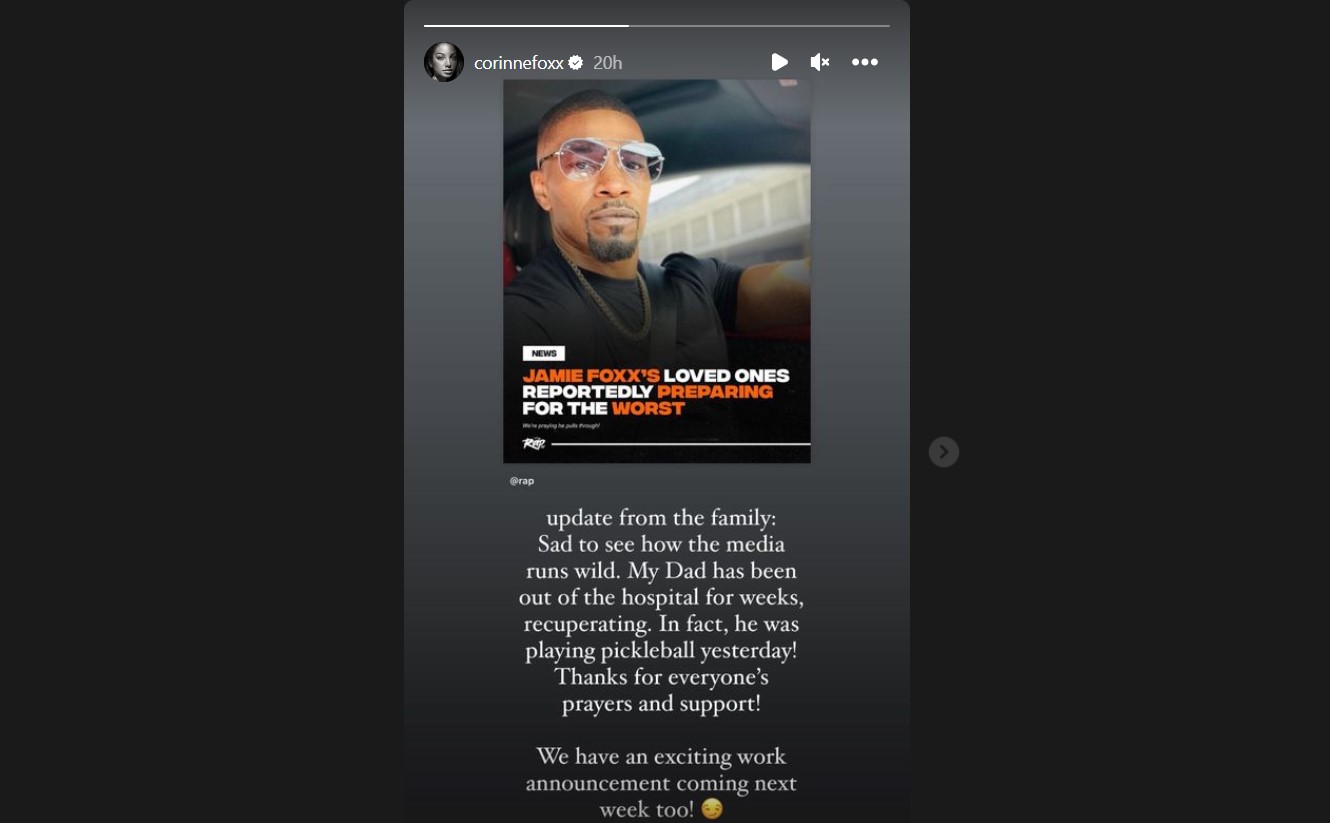 Image via Screengrab
Corinne Foxx Announces New Work Projects
Corinne Foxx announced the good news regarding Jamie Foxx's health condition and commented on other information regarding new work projects. It is well known that Nick Cannon replaced her father in the series Beat Shazam. However, it is not the only update, as she commented that she would reprise the role of the young DJ in that saga.
Foxx was a DJ since the second season of Beat Shazam. However, Kelly Osbourne was supposed to be in her place as a guest DJ. According to her post, it will not be so, as Jamie's daughter confirmed that she misses the show.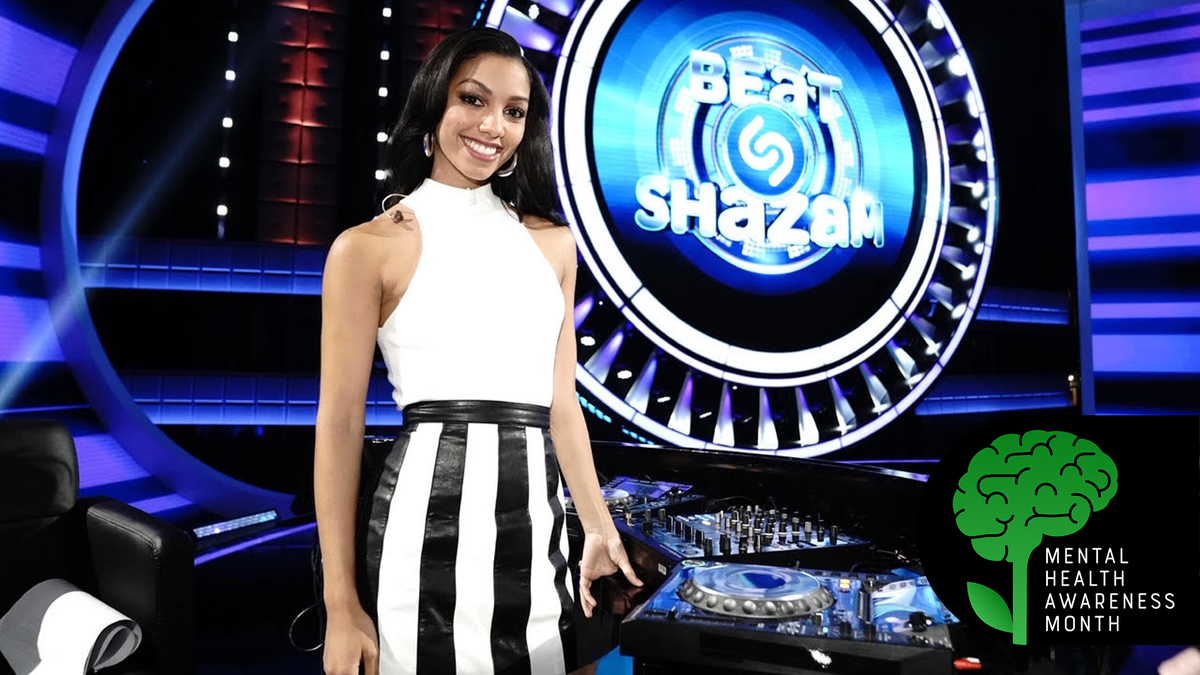 Image via FOX
Corine thanked Cannon for his support and said she was happy to interact with him on the show. About this, she said, "Appreciate all the love!!!!! Feeling blessed. Appreciate ya my boy @nickcannon. See u all soon."
Another good news is about the movie Jamie Foxx was filming just before the incident. We refer to Back to Action, where the actor stars alongside Cameron Diaz. Its director Seth Gordon commented that the filming processes are culminating and that despite the actor's health problem, the movie's development will go on normally and according to schedule.
Corinne did not mention how long it will take for Jamie Foxx to recover from his condition fully. Nevertheless, the actor is out of danger and recovering to be at his fullest and return to action. They also did not reveal the health problem that led him to such a situation, so we hope he can appear on stage soon to tell his story.
Leave a comment