CBS Creating 'Silence of the Lambs' Sequel Series, 'Clarice'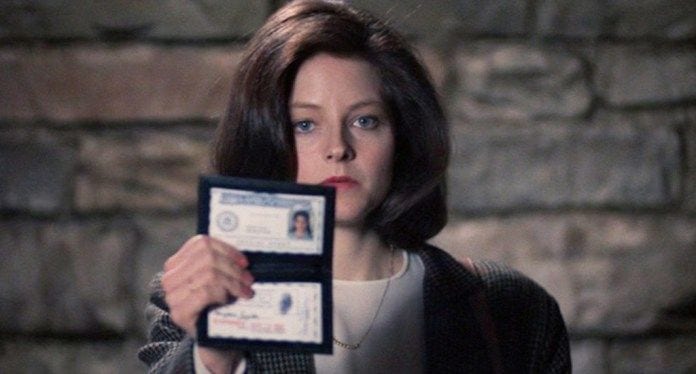 In 1988, Thomas Harris released the psychological horror novel The Silence of the Lambs, which is always worth a review. Only a few years later, in 1991, the film of the same name was released. The Jonathan Demme directed picture was incredibly successful and went on to win huge at both the box office and at awards shows. In fact, it's one of only 3 films to win all top five competitive Oscar categories. Years later, in 2013, NBC's Hannibal began. The series took characters from Harris' world of Hannibal Lecter, and, though beloved by fans, was canceled after 3 seasons. So, clearly, Silence of the Lambs has worked quite a bit of success. It's now been announced that CBS is creating a sequel series to Silence of the Lambs, entitled Clarice. What do we know about it so far?
Hello, Clarice. Here's What We Know So Far
In Silence of the Lambs, Clarice Starling (Jodie Foster) is a young FBI trainee with plenty to prove. She's asked by Jack Crawford to help out with a case by interviewing the notorious cannibal and serial killer, Hannibal Lecter. The two form a strange bond and she is ultimately able to solve the case. Though the film's sequel, Hannibal, has a much different plot, it's unclear whether Clarice will include anything from that film as canon. As of now, the new show is just set to be about the events following The Silence of the Lambs. 
The new series is being written and executive produced by Jenny Lumet and Alex Kurtzman. Lumet worked with Jonathan Demme on Rachel Getting Married, so we can only hope that she'll be able to draw significant inspiration from Demme's SotL film. Kurtzman is best known for his work on films such as Star Trek. The series has a pilot script written and is set to go to series.
We're Excited for Clarice, But Bitter About Hannibal
It's unlikely that the character of Hannibal will be involved in Clarice. Though, it does make us think back to Hannibal the series. The character of Clarice Starling was always a hot topic for the show, and fans were eager for her to show up at some point. Though, there were always issues with getting rights to her character. Though, this new series is being produced by MGM, who owns the rights to the films. So, we aren't surprised they nabbed her character.
In the wake of Clarice's announcement, fans took to twitter to express frustrations. #SaveHannibal began trending in many countries. Hannibal fans (who often refer to themselves as Fannibals) are rightfully upset that their show has still not been picked up again, despite everyone on the team being on board.  We recognize that the shows are coming from different people and that this new series will not impact the chances of Hannibal coming back. But it does make us miss it.
literally every single person who's ever watched hannibal @ cbs rn #savehannibal pic.twitter.com/uwX1ZR5Qf1

— cowboy will graham (@daredvvil) January 12, 2020
The Silence of the Lambs Sequel Series Still Exciting
I am a self-proclaimed Fannibal. Though, I am also a massive fan of both the books and movies from the Silence of the Lambs series. Clarice Starling is a character who deserves to have her story told, and I am thrilled that she'll be back on the screen in the near future. Though there's some uncertainty about how CBS will handle her story, we'll just have to wait and see what's to come.
Readers, how do you feel about the upcoming Silence of the Lambs sequel series Clarice? Do you think you'll be watching?
Featured image via Orion Pictures.
Meghan Hale is the kind of movie lover that has a "must watch" that is a mile long... and growing. When she isn't talking about the latest film and television news she is writing one of her many in-process novels, screaming film trivia at anybody who will listen, and working as a mental health care professional. Follow her on Twitter @meghanrhale for some fun theories and live reactions to all things entertainment.
Leave a comment