Cats Review – Everything You've Heard Is Right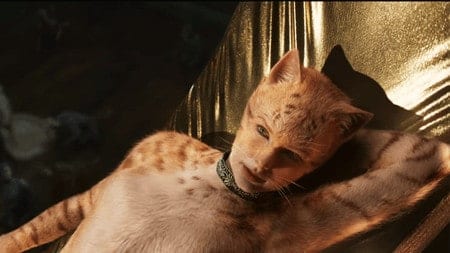 I should have loved Cats. I'm a fan of musicals and even watched the stage musical that it is based on as a child. I've loved Tom Hopper's previous work. T.S. Eliot, whose poems inspired the play, is my favorite poet. And most importantly, I rarely dislike movies. But, and it won't come as a surprise to anybody who has read a single Cats review, I did not like this movie. Cats is a pretty tough story to tell, despite how many theatre companies run it every year. But with an all-star cast and a talented team behind the camera, it's amazing just how badly this one turned out.
Cats Review – It Put All Of Its Weight In The Wrong Places
I have to give kudos to every actor in this film. It's common to be able to blame bad movies on bad acting. Though, with Cats, every main actor really went all-in when it came to being a cat. They worked with the craziness of it all, and their commitment is admirable. Though, it almost makes it even worse because it has you questioning whether you're just not "getting" the movie. If such grand actors can be okay with the things they're doing, shouldn't you find it entertaining? I don't think so. Sorry, Taylor Swift. I know you love cats, but I'm still not okay with this.
Cats could have turned into a CGI masterpiece if done right. Since the entire film rides on being aesthetically pleasing, it's insane how much the film missed its mark. It was so poorly done that Universal had to notify theatres that the film was being updated with some "improved visual effects", that were really just fixing to their mistakes. One of the most discussed CGI issues was a scene that showed Old Deuteronomy's (Judi Dench) human hand instead of the feline-counterpart. Did the people responsible for the CGI give up? We wouldn't be surprised.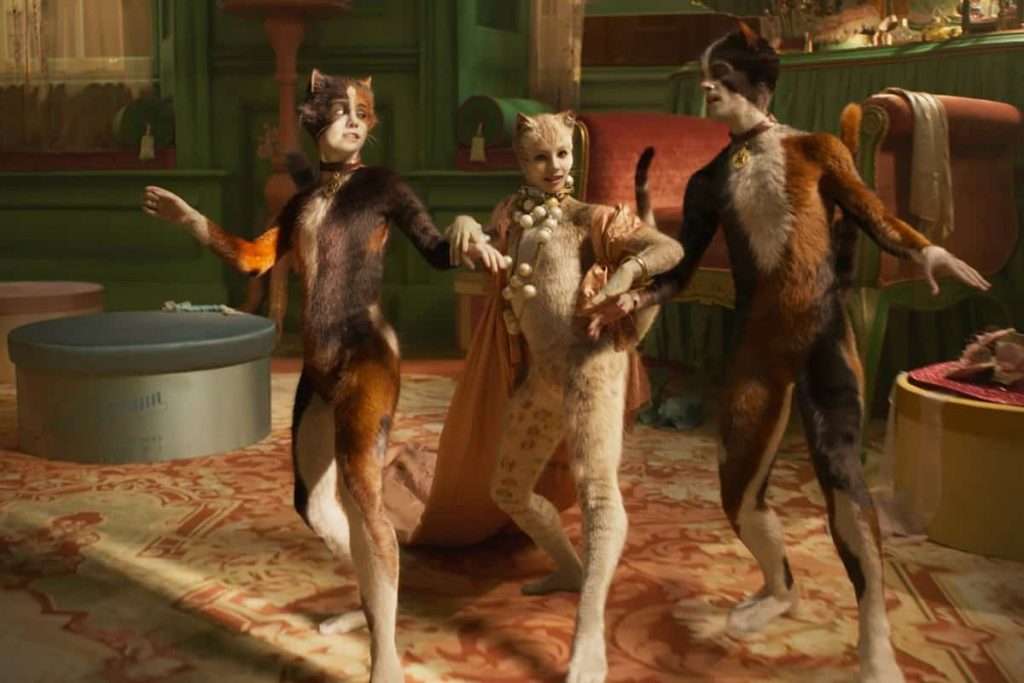 Image via Universal Pictures.
For Your Consideration: Cats. Just Kidding!
The music in Cats isn't bad. It fits the tone of the movie and the singers are all talented. Taylor Swift's song for the film, "Beautiful Ghosts", is particularly lovely. Unfortunately, it failed to earn a nomination for Best Song at the 2020 Golden Globes. Despite the song being the film's only real chance at eventually winning an Oscar, the lack of a nomination at the Globes didn't look good. Though, it could still have had a shot. That is when Cats was still for the Academy's consideration.
The film disappeared from Universal's "For Your Consideration" page, which is a path on the road to the Academy Awards. Apparently, the film has also been taken out of the streaming platform for the Academy, where voters are able to stream the nominated films. So, not surprisingly, Cats will not win an Oscar. Even Suicide Squad won an Oscar, and that film also met some pretty nasty critical and fan responses.
Cats Will Go Down As One Of The Weirdest Hollywood Choices
The film has not been doing well at the box office. With a budget of nearly $100 million, it's pretty much impossible at this point for the film to come close to breaking even. I suspect that many of the future audiences at Cats screenings will only be there to see if the bad Cats review that they read were right. That's why I was there! But trust me, this isn't worth the cost of admission. The film was planned to be an option for those not interested in Star Wars, but very few films can succeed as counter-programming for such a massive franchise. Just go see Star Wars instead.
Readers, did you bother to watch Cats during your holiday season? We'd love to hear your take on the film. And if you loved it, don't worry! We'd love to learn about why the film resonated with you.
Featured image via Universal Pictures.
Meghan Hale is the kind of movie lover that has a "must watch" that is a mile long... and growing. When she isn't talking about the latest film and television news she is writing one of her many in-process novels, screaming film trivia at anybody who will listen, and working as a mental health care professional. Follow her on Twitter @meghanrhale for some fun theories and live reactions to all things entertainment.
Leave a comment